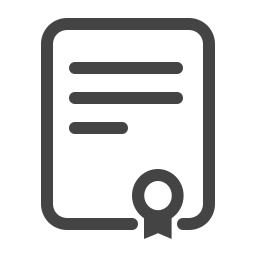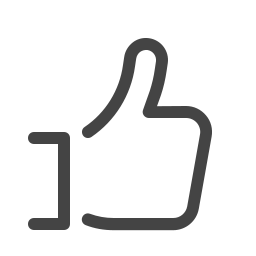 About
About the course
If you knew of a free marketing tool used by 1.66 billion people every day and 2.5 billion every month, you would sign up for it, of course. Facebook is that powertool every business needs. 

But where do you start? What do you focus on? What should you post?

Want to know how to run a successful business on Facebook?

Follow the steps in our Facebook Marketing Essentials video course to get the maximum from the largest social media platform in the world.

The course has been created by social media manager Latasha James, who has worked with Fortune 500 companies and startups. She loves helping businesses, like yours, double their income.

Tap into her vast knowledge to fasttrack your way to mastering Facebook for business. Follow her steps to easily:
Increase brand awareness and generate sales
Create Facebook business page with great branding
Post engaging content and videos
Plan, execute and analyze Facebook marketing campaigns
Troubleshoot common problems on social media
Our Facebook marketing course is all you need to put your company in front of customers looking for exactly what you have to offer.
What you will learn
Whether you own a business or want to be a digital marketing manager offering Facebook marketing services, this course will help you. Learn how to run a successful business on Facebook and:
Create Facebook business page with strong branding and the right message to reach to your ideal customers
Get more likes on Facebook organically
Understand how powerful Facebook is for your business, when used correctly
Create engaging content, images and videos
Properly use Facebook Live
Set up a successful Facebook group and attract loads of followers
Troubleshoot common problems that you'll face as admin
Launch Facebook ads that target the right people
Measure analytics to get invaluable insight into your viewers and know which posts they love, so you can give them more
Requirements
International Open Academy courses are designed for anyone with an interest in learning. No formal qualifications are required to study with us. Our courses are suitable if you want to learn new skills, start a new career, or if you're already working in a particular industry and wish to upgrade your talents and enhance your resume.
Lessons
Course Breakdown
Module 1: Making The Most Out Of Your Facebook Page
1.1. Meet your tutor, social media manager, and YouTuber, Latasha James
1.2 How this course will help you
1.3. Your industry focused Facebook page setup
1.4. Creating great branding for your Facebook page
1.5. Using Facebook as your CRM
1.6. Additional Facebook features
Module 2: Building A Successful Content Strategy
2.1. Understanding Facebook's potential for your business
2.2. How to increase your Facebook organic reach
2.3. Creating the best images and videos for your Facebook page
2.4. Facebook Live strategy
2.5. Scheduling Tools for Facebook
Module 3: Mobilizing Facebook Groups
3.1. What Facebook groups can help you achieve
3.2. Creating a successful Facebook group
3.3. Attracting a large number of people to your Facebook group
3.4. Content strategy for posting to Facebook groups
3.5. Solving common problems that group admins face
Module 4: Facebook Ads Optimized
4.1. Boosting vs. Ad campaigns
4.2. Ad objectives and KPIs
4.3. Facebook ad content formats and how to create them
4.4. Custom-building loyal audiences
4.5. Retargeting with the Facebook Pixel
Module 5: All-important Analytics
5.1. The importance of KPIs and measuring analytics
5.2. Facebook Metrics defined
5.3. Unlocking the power of Post Analytics
5.4. Understanding Page Insights
5.5. Making the most of Group Insights
5.6. Your learning journey and farewell
Career
Who is this course for
Everyone who wants to master the most powerful social network used by billions of people every month
Anyone who wants to know what a powerful marketing tool Facebook is for their business
People wanting to boost their business and connect with customers globally
Anyone working in marketing or advertising who wants to help a brand grow by using social media
Business people who know they need to be on social media but haven't got a clue where to start
Anyone who wants to be a digital media manager or to offer social media services to clients
People who have set up a Facebook business page in the past and it didn't work
Career path
Become a digital marketing specialist earning a salary of around $61,000 or
Provide additional services to clients in your role as a marketing consultant or content writer
Facebook marketing certification on your resume will enable you to apply for marketing, public relations, communications and editorial jobs
Be an invaluable part of your company by taking charge of their Facebook business account
Certification
Certification details
To receive certification, you must: 
Complete every page of the course
Score at least 55% on the exams throughout the course
That's it!
After successfully completing the course, you will immediately receive your PDF course certificate so you can instantly add it to your CV and display your achievement. You can also request a hard copy certificate to be sent to your postal address for a small printing and posting fee.

All our courses are accredited by the International Council for Online Educational Standards - www.icoes.org (accreditation number ICOES/00763/13/36). Most of our courses will earn you credits through Continuing Professional Development (CPD) / Continuing Education (CE). Check for the CPD logo on the course page.

CPD points are accepted and recognized by employers from both the public and private sectors, and academic institutions across the UK and internationally.

International Open Academy is also an officially approved TQUK (Training Qualifications UK) center, with the TQUK Center Number: C001157.

TQUK is a national awarding body recognized by the UK Government and regulated by Ofqual (The Office of Qualifications and Examinations Regulation).

For further details, please visit https://internationalopenacademy.com/accreditation