On Sale
Eyelash Technician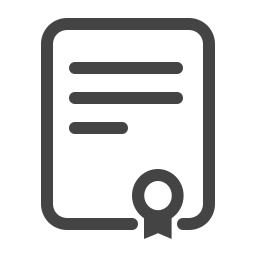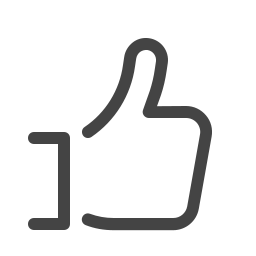 About
About the course
Whether you've been in the beauty industry for years and are just looking to offer clients a new service or are a lash artist who is wanting to open up your own business, mastering the art of eyelashes is one of the fastest growing and most profitable skills you could learn.
The eyelash industry is not projected to slow down anytime soon and that has a lot to do with the fact that customers can get a customized look. It's becoming a more common appointment, like a hair appointment that women fit into their everyday lives.
The eyelash industry is projected to grow to a 1.5 billion dollar industry over the next 5 years. The number of professional eyelash services grew by 14% last year and that number continues to grow. Lash technicians typically charge between $61 and $120 for a full set of lashes and 75% say they earn over $50,000 per year. Now is the perfect time to learn how to perform eyelash treatments including extensions, perms and lifts.
Working in the beauty industry can be very rewarding because you have the ability to help clients feel and look their best!
Learning a new skill can be scary and stressful, but with this course we'll take you step-by-step through the process. From different eyelash services to client safety and promoting your business we'll walk you through every step of the way. And the best part is, you can study from the comfort of your own home!
So, are you ready to learn a new skill in a booming industry, start your new career and become the master of your craft? Get started today and join hundreds of others who are also helping to make people feel their best one set of beautiful lashes at a time!
What you will learn
This course will guide you step-by-step through:
trends in eyelashes

types of lash extensions, lifts and perms

how to safely apply eyelash extensions and what products you need to use

the tools to use for various eyelash services

home maintenance for eyelash extensions

how to properly remove lash extensions

how to properly apply lash lifts and what products you need to use

home maintenance for eyelash lifts

health and safety procedures for lash lifts

how to properly apply lash perms and what products you need to use

health and safety procedures for lash perms

home maintenance for eyelash perms

how to keep your customer safe

how to price your services

how to market your business
Requirements
International Open Academy courses are designed for anyone with an interest in learning. No formal qualifications are required to study with us. Our courses are suitable if you want to learn new skills, start a new career, or if you're already working in a particular industry and wish to upgrade your talents and enhance your resume.
Lessons
Course Breakdown
Module 1: Introduction
1.1 Current Trends in Eyelashes
1.2 Eyelash Extensions
1.3 Eyelash Lifts
1.4 Eyelash Perms
1.5 Eyelash Extension Tools
Module 2: Eyelash Extensions
2.1 Types of eyelash extensions
2.2 Application techniques, tools and products for eyelash extensions
2.3 Health and safety for eyelash extensions
2.4 Home maintenance
2.5 Removal
Module 3: Eyelash Lifts
3.1 Types of lash lifts
3.2 Application techniques, tools and products for lash lifts
3.3 Health and safety for lash lifts
3.4 Home maintenance
Module 4: Eyelash Perms
4.1 Types of lash perms
4.2 Application techniques, tools and products for lash perms
4.3 Health and safety for lash perms
4.4 Home maintenance
Module 5: Customer Care
5.1 How to keep your customer's eyes safe
5.2 Upselling
5.3 Social media marketing
5.4 Best business practices
Career
Who is this course for
This course is for anyone who:
anyone who has a passion for beauty and wants to learn a new skill

is already familiar with eyelash services, but wants to brush up on their skills

owns a business and wants to add various eyelash procedures as services

wants to get started in the beauty industry and is looking for a profitable service to learn

is interested in starting their eyelash business

wants to earn a high income working for yourself

wants to help people feel good about themselves without any harmful consequences
How will it help me
Eyelash extensions have become increasingly popular over the last few years, with a lot of us wanting longer, thicker lashes without the hassle of applying makeup or fake lashes every day. The application of individual lashes creates a fuller, more natural look and enhances the appearance of the eyes.
This course will help you to take your beauty skills and profession to the next level. It takes the stress out of attending an in-person class and allows you to study at your own pace, from the comfort of your own home. This course will walk you through the application and removal processes of various lash services so you'll be able to perform them with confidence.
Career path
Your accredited certificate as an Eyelash Technician will be useful for:
anyone who owns or works at a salon and wants to start offering a new service to clients

anyone who is looking to venture out on their own and start their own beauty business

anyone who wants to create their own schedule and be their own boss

a traveling makeup artist

anyone who already works in bridal, costume or film makeup
Certification
Certification details
After successfully completing the course, you will immediately receive your PDF course certificate so you can instantly add it to your CV and display your achievement. You can also request a hard copy certificate to be sent to your postal address for a small printing and posting fee.
All our courses are accredited by the International Council for Online Educational Standards - www.icoes.org(accreditation number ICOES/00763/13/36). They will also earn you credits through Continuing Professional Development (CPD) / Continuing Education (CE).