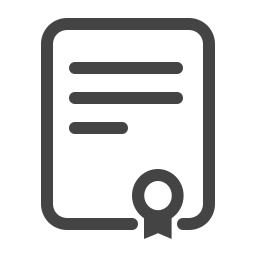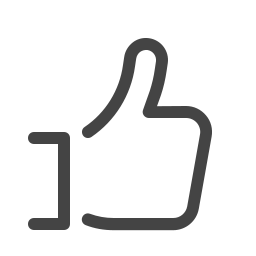 About
About the course
Imagine getting paid to attend events and parties with your camera in hand – well you can when you're a special events photographer! Fund your passion and earn extra income doing something you love while creating lasting memories for your clients.Did you know that freelance event photographers can expect to earn anywhere from $100 to $5,000 per shoot? The market demand for event photographers keeps growing, and people are eager to stage professional shoots for weddings, engagement parties, bridal/baby showers, birthday parties, and holiday celebrations. Wedding photography, in particular, can be very lucrative, but you'll need to stand out and market yourself to attract potential clients. When it comes to photographing an event, all you need is a camera, a lens, and a willingness to try - we'll teach you the rest.
So how do you become an event photographer?
This course gives you the opportunity to try out event photography and see if it's right for you. We cover how to obtain your first client, how to prepare for an event, what to expect the day of, and the post-event tasks you'll undertake. Upon completion of this course, you'll have all the tools you need to become a successful event photographer, so get snapping!
What you will learn
This course contains all of the event photography tips, tricks, techniques, and strategies you need to know to transition into a successful freelance career. Students will:
Learn the ins and outs of event photography and how to stand out from the crowd
Get to know equipment basics in plain English – no complicated tech-talk here
Have the tools necessary to go out and shoot their first event
Requirements
International Open Academy courses are designed for anyone with an interest in learning. No formal qualifications are required to study with us. Our courses are suitable if you want to learn new skills, start a new career, or if you're already working in a particular industry and wish to upgrade your talents and enhance your resume.
Lessons
Course Breakdown
Module 1 : Prepping For The Event - Pt. 1
Marketing Your Services or How to stand out in a crowd
Initial Client Meetings & Product Presentations- Secure your first client
Determining Your Client's Needs – Know what they really want
Negotiating a Contract – Negotiate like a pro and create contracts that work
Module 2 : Prepping For The Event - Pt. 2
Making Sure You Have the Right Gear – Advice on buying the right equipment
Cleaning, Troubleshooting & Organizing Gear–Take care of your gear
Knowing Your Audience – What to expect from your audience before you even arrive
Scouting Your Location – Check out the locale& eliminate time wasters on the day-of
Preparing for Anything – Murphey's law prevails, so be prepared for anything!
Module 3 : The Event Pt. 1
Professional Conduct – Don't even think about being late
What to Expect – Shot lists, know what to do and when to do it
Dealing with the Unexpected – Staying calm under stress
Gear, Light and Lenses – The right settings before the perfect shot
Module 4 : The Event Pt. 2
Tricks for Ensuring Flawless Interactions with Guests– Be friendly, blend in, and smile
Getting The Best Out of Every Shot – Shots so good you'll thank me
Telling the Event's Story – A beginning, middle & end
Tips for Excelling at your Job – Event photography tips and tricks of the trade
Module 5 : After The Event
Uploading Your Photos – Is that hourglass turning with excitement?
Editing Your Images – Tweak those photos
Delivery Methods – Websites, digital portfolios, and cloud transfers oh my!
Offering related products – Photo albums and keepsake prints aren't dead… yet
Adding to Your Portfolio – Don't keep your work a secret, share!
Career
Who is this course for
Have you always loved photography? Are you always the one behind the lens at events, snapping photos of your loved ones? No matter your level of experience or skill, we can take that love of photography and teach you how to turn that into a satisfying and exciting career!
Career path
After this course, you could:
Start your event photography business
Explore a career in photography to see if it's the right fit for you
Take your photography business to the next level
Improve your photography skills
Certification
Certification details
To receive certification, you must:
Complete every page of the course
Score at least 55% on the exam at the end of the course
That's it!
After successfully completing the course, you will immediately receive your PDF course certificate so you can instantly add it to your CV and display your achievement. You can also request a hard copy certificate to be sent to your postal address for a small printing and posting fee.
All our courses are accredited by the International Council for Online Educational Standards - www.icoes.org (accreditation number ICOES/00763/13/36). Most of our courses will earn you credits through Continuing Professional Development (CPD) / Continuing Education (CE). Check for the CPD logo on the course page.
CPD points are accepted and recognized by employers from both the public and private sectors, and academic institutions across the UK and internationally.
International Open Academy is also an officially approved TQUK (Training Qualifications UK) center, with the TQUK Center Number: C001157. 
TQUK is a national awarding body recognized by the UK Government and regulated by Ofqual (The Office of Qualifications and Examinations Regulation).
For further details, please visit https://internationalopenacademy.com/accreditation