On Sale
Essential Cat and Kitten Care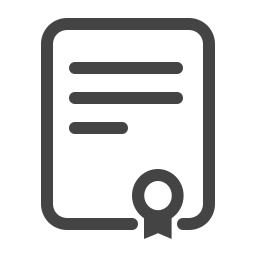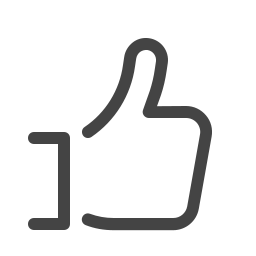 About
About the course
Everything you need to know about cat and kitten care, including how to choose the right cat, training, nutrition, grooming and healthcare. A complete overview for anyone who works with cats, is thinking of getting a cat, or already owns one. 
What you will learn
The practical skills you will gain from this course:
Pick the Right Cat: Understand what type of cat (ie purebred vs shelter, adult vs kitten, indoor vs outdoor animal) is best for you and feel confident about choosing the pick of the litter
Introduce Cats: Know cat body language and the no-hiss way to introduce a new cat to your existing fur-friends
Keep your Cat Healthy: Understand basic cat facts such as the preventative healthcare your cat needs and how to keep them physically and mentally fit and well
Be Confident about Cat Food and Feeding: Make informed decisions about feeding your cat for optimal good health
Grooming and Coat Care: Feel confident about clipping claws and keeping your cat's coat in pristine condition
Cat Communication: Understand what cat body language is telling you about their mood and how this can help you get along together
Prevent Boredom: Know how to channel a cat's natural instinct to climb and scratch, in order to prevent boredom and the cat from becoming destructive
Cat Behavior: Understand the importance of play for a cat's well-being, and how a cat uses their senses to read the world around them
Litter Box Best Practice: House soiling can sour a good relationship, so learn how to make a litter box irresistible to decrease the chance of inappropriate toileting.
Requirements
International Open Academy courses are designed for anyone with an interest in learning. No formal qualifications are required to study with us. Our courses are suitable if you want to learn new skills, start a new career, or if you're already working in a particular industry and wish to upgrade your talents and enhance your resume.
Lessons
Course Breakdown
Module 1: Choosing Your Cat
1.1 Shelter vs Purebred
1.2 Adult vs kitten
1.3 Indoor vs outdoor
1.4 Choosing the kitten / cat
1.5 Making friends
1.6 Finding a cat-friendly vet
Module 2: The Healthy Cat
2.1 What makes a healthy cat?
2.2 Preventative healthcare
2.3 Mental stimulation
2.4 Express Natural Behaviors
Module 3: Grooming
3.1 Normal grooming behavior
3.2 Over grooming behavior
3.3 Caring for your Cat's Coat(brushing and combing/knots)
3.4 Clipping claws
3.5 Bathin
Module 4: Feeding
4.1 Meat Eating
4.2 Birth to Leaving home
4.3 Hunting behavior
4.4 Feeding preferences
4.5 Obesity and diets
Module 5: Litter Box Matters
5.1 Normal toileting
5.2 Litter Box Success
5.3 Litter box issues
Module 6: Cat Communication
6.1 Voice
6.2 Body Language
6.3 Marking
Module 7: Cat Behavior
7.1 Play and learning
7.2 Senses
7.3 Society
7.4 Aggression
7.5 Mating
Career
Who is this course for
Whether you are a first time owner or experienced cat guardian, this course is purr-fect if you want to:
Understand the essentials of feline preventative healthcare, including the latest news on heartworm in cats.
Have an appetite to understand cat food and feeding, such as what to feed, how, and when for optimal good health.
Learn practical cat facts such as how to groom, clip claws, and bathe your cat
Decode cat body language, behavior, and communication into something you understand
Prevent boredom and channel antisocial behaviors, such as climbing or scratching, into less destructive activities
Uncover the secrets of good cat litter box habits so that house soiling becomes less likely
Career path
Candidates with an interest in working with cats
Anyone interested in a career in petsitting, cat rescue or animal care
Those interested in owning cats, volunteering at animal shelters, or fostering animals.
Existing animal care workers in pursuit of promotion
Certification
Certification details
To receive certification, you must:
Complete every page of the course
Score at least 55% on the exam at the end of the course
That's it!
After successfully completing the course, you will immediately receive your PDF course certificate so you can instantly add it to your CV and display your achievement. You can also request a hard copy certificate to be sent to your postal address for a small printing and posting fee.
All our courses are accredited by the International Council for Online Educational Standards - www.icoes.org (accreditation number ICOES/00763/13/36). Most of our courses will earn you credits through Continuing Professional Development (CPD) / Continuing Education (CE). Check for the CPD logo on the course page.
CPD points are accepted and recognized by employers from both the public and private sectors, and academic institutions across the UK and internationally.
International Open Academy is also an officially approved TQUK (Training Qualifications UK) center, with the TQUK Center Number: C001157. 
TQUK is a national awarding body recognized by the UK Government and regulated by Ofqual (The Office of Qualifications and Examinations Regulation).
For further details, please visit https://internationalopenacademy.com/accreditation