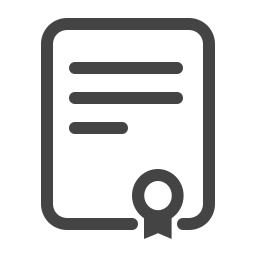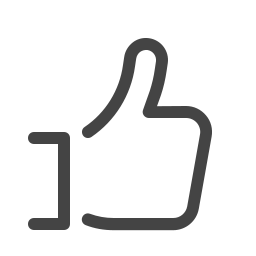 About
About the course
Are you looking for a fast and fun way to learn to play guitar? Do you want to handle a guitar like a pro? 
Nine in ten guitar students drop out within the first year, according to Fender. Many get frustrated because they don't feel they're making enough progress. Others lose motivation because weekly electric guitar lessons are too long and drawn-out. 
You can see why so many people lose heart if learning how to play electric guitar feels more plinky-plonky than rock 'n' roll.
We've been listening to frustrated electric guitar players and masterminded a quick and easy way to enable you to fall back in love with playing guitar.
Our Electric Guitar Fast Track video course is your step-by-step supercharged method to learn to play electric guitar quickly. Start now and see how far you'll come within a very short while.
Whether you're coming back to guitar playing or a complete novice, you will be able to:
play your favorite music by yourself - life doesn't get much cooler than that

understand and appreciate music even more, now that you're a musician

start a band with your mates, play in your local bar, perform locally for your family or friends or join in cool jam sessions

start a fun hobby with a never-ending supply of new songs to learn

enjoy an incredible sense of achievement when you nail a new song or chord

write your own songs or music
Be the one in ten who learns how to play electric guitar successfully. Start now and see how many songs you master in a very short time. 
Learn to play electric guitar when you want, as often as you wish. Our course is online, so you choose when you want to practice.
What you will learn
Be warned, this is a turbo-charged course to empower you to make the fastest progress you possibly can, including:
Meeting your music teacher Simon Smith, who has played and gigged with many bands as well as taught guitar to students of all ages for more than 20 years

Feeling like a musician by knowing how to hold an electric guitar, what other equipment you need and how to use it all

Getting introduced to a guitar, its different parts and what they do

Playing your guitar from fretting, changing chords, picking and strumming

Staying motivated and using tried-and-tested methods to improve your guitar playing

Practicing scales

All-important power chords - now you're really rocking

Playing the blues

Performing easy licks and riffs which you'll love and will amaze your friends

Getting to grips with more advanced guitar skills like bending, slides and tapping

By the end of the course, you'll be creating a solo from scratch - awesome
With our experienced music teacher by your side, you'll be blown away by how quickly and easily you learn to play electric guitar.
Requirements
International Open Academy courses are designed for anyone with an interest in learning. No formal qualifications are required to study with us. Our courses are suitable if you want to learn new skills, start a new career, or if you're already working in a particular industry and wish to upgrade your talents and enhance your resume.
Lessons
Course Breakdown
Module 1: Introduction
1.1. Meet your tutor
1.2. Frequently asked questions
1.3. About the course
1.4. Choosing the right equipment
Module 2: Practice And Motivation
2.1. The importance of regular practice
2.2. What to expect?
2.3. Self-motivation, discipline and concentration
2.4. Listening, self-correction and performance
Module 3: Getting Ready
3.1. Parts of the guitar
3.2. The strings
3.3. Tuning your guitar
3.4. Holding the guitar
3.5. Picks
Module 4: Fretting, Open Chords, Strumming, And Picking
4.1. Fretting
4.2. Open chords
4.3. Changing chords
4.4. Strumming
4.5. Picking patterns
Module 5: Scales
5.1. Minor pentatonic scale
5.2. The Blues scale
5.3. The Major scale
5.4. The minor scale
5.5. One final note on scales
5.6. Learning the notes on the guitar
5.7. Backing track for practice
Module 6: Moving Forward
6.1. Power chords and Blues style power chords
6.2. Open strings and fretted notes on the same string
6.3. Chromatic exercises
6.4. Major and minor arpeggios - 1st, 2nd, and 3rd strings
6.5. Position shifting
Module 7: The Blues
7.1. Twelve-bar Blues
7.2. Twelve-bar Blues with chords
7.3. Twelve-bar Blues with riff
7.4. Major and minor Blues
7.5. Blues riffs
Module 8: Easy Licks To Wow Your Friends
8.1. Level one riffs
8.2. Level two riffs
8.3. Level three riffs
8.4. Level four riffs
8.5. Level five riffs
Module 9: Getting More Advanced
9.1. Bending
9.2. Slides
9.3. Hammer-ons and pull-offs
9.4. Double stop bends
9.5. Harmonics
9.6. Tapping
9.7. Trills
9.8. Hybrid picking
Module 10: Putting It Together
10.1. Bar chords and non-bar chords
10.2. Hammering and sliding
10.3. Bar chord songs
10.4. Triads
10.5. Creating a solo from scratch
Career
Who is this course for
Everyone looking for a fast and easy way to learn to play electric guitar in their own time

Music lovers of all ages who wish they could play guitar

If you are one of the nine in ten people who started to learn guitar and gave up within a year - you will succeed this time with our help

Musicians who haven't picked up a guitar for years and want to relearn to play electric guitar

Anyone who wants  a budget-friendly way to learn to play guitar at a time convenient to them 

Anyone wanting a fun way to socialize with other people, either by playing in a band or performing live

Music lovers looking for a versatile instrument to play all types of music from funk to folk, reggae to rock

Anyone wishing to open up their social world by connecting with like-minded music lovers and musicians or to join a band

Anyone looking to improve their health. Strum away stress, boost your brain power, alleviate anxiety or pain, and enjoy mindful escapism by picking up your guitar and playing

Parents wanting a lifelong hobby to share with their children

Anyone with ADHD who has been advised to play an instrument to help focus their energy into a creative pastime

People who love facing challenges or looking for an amazing way to boost their confidence. Mastering chords while reading music, keeping time and listening to your music at the same time is one of the greatest challenges you can face as a guitarist
How will it help me
Start learning immediately. As soon as you sign up for your online electric guitar lessons, you can begin your classes

Our online course is the quickest way to learn to play electric guitar

You can pause, rewind and replay the videos as often as you wish - practice makes perfect as far as guitar playing is concerned

Practice playing the guitar as often as you want, when you want and in the privacy of your own home

You don't need to perform in public until you're ready. Play electric guitar at home on your own until you're ready to blast your audience out of the water
Feel like a musician by being able to correctly handle your electric guitar, know guitar terminology and learn to play songs by following this step-by-step online guitar course

Course includes easy licks for you to play to wow your friends

Speedily build up your confidence and your skills as a guitar player
Career path
Be inspired to become a professional guitar player, either as a soloist, in a band or start a successful cover band

Become a music blogger, music journalist or reviewer

Learn to write your own songs and music
Certification
Certification details
After successfully completing the course, you will immediately receive your PDF course certificate so you can instantly add it to your CV and display your achievement. You can also request a hard copy certificate to be sent to your postal address for a small printing and posting fee. 

All our courses are accredited by the International Council for Online Educational Standards - www.icoes.org (accreditation number ICOES/00763/13/36). They will also earn you credits through Continuing Professional Development (CPD) / Continuing Education (CE).