On Sale
Edible Gifts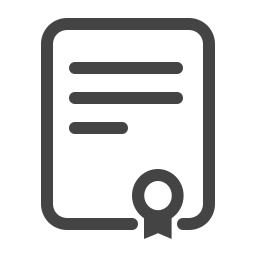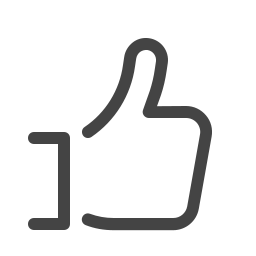 About
About the course
If you love being creative, enjoy cooking and always struggle to find the perfect gifts for your friends and family for birthdays or holidays then this course in how to make edible gifts is for you!
Making edible gifts allows you the opportunity to create beautiful, unique gifts at a fraction of the price of anything you would find in a store or online. It gives you the chance to customize and make presents more personal. Plus, gifts that are made by hand are usually the nicest and most meaningful ones!
A study published in the Journal of Marketing found that people prefer buying homemade items for loved ones and were even willing to pay as much as 17% more for homemade gifts versus mass-produced ones.
Most people think of Christmas when they think presents, but these homemade treats are perfect for birthdays, weddings, a housewarming gift, or simply something to cheer a friend up. From jams and biscuits to pasta and beverages, this course will take you step-by-step through how to make over 20 different gifts that are simple and fun to make and ones your friends and family will treasure!
Watching your friends and family open your homemade gift in awe of such a unique present will give you as much enjoyment as receiving one yourself.
Let's get started!
What you will learn
During this course you'll learn how to:
use the right equipment
personalize gifts
wrap a present
decorate a box
make different baked goods
make different drinks
create various holiday-themed gifts
Requirements
International Open Academy courses are designed for anyone with an interest in learning. No formal qualifications are required to study with us. Our courses are suitable if you want to learn new skills, start a new career, or if you're already working in a particular industry and wish to upgrade your talents and enhance your resume.
Lessons
Course Breakdown
Module 1: Introduction
1.1 Materials
1.2 Kitchen equipment
1.3 Craft equipment
1.4 Presentation techniques
Module 2: Sweet Gifts
2.1 Chocolate eggs
2.2 Amaretto cookies
2.3 Shortbread
2.4 Box of cake decorations
2.5 Caramel apples and pears
2.6 Sugared ring doughnuts
2.7 Creams
2.8 Lemon marmalade
2.9 Fudge
2.10 Strawberry jam
2.11 Macarons
2.12 Florentines
Module 3: Not-so-sweet Treats!
3.1 Homemade pasta
3.2 Pesto two ways
3.3 Breadsticks
3.4 Tasty oils
3.5 Water biscuits
3.6 Blue cheese and port pate
3.7 Living salad bowl
3.8 A variety of pickles
3.9 Marinated olives
3.10 Tasty salts
3.11 Two sauces in a pack
3.12 Plum and apple chutney
Module 4: Drinks
4.1 Elderflower cordial
4.2 Tea infusions
4.3 Cocktail recipes to delight and impress
4.4 Champagne and flower cocktail
4.5 Limoncello
4.6 Sloe gin and sloe gin chocolate
Module 5: Christmas Gifts
5.1 Edible gift tags
5.2 Mulled wine bags
5.3 Turkish delight
5.4 Sugar mice
5.5 Chocolate truffles
5.6 Roasted nuts
5.7 Christmas tree biscuits
5.8 Gingerbread men
5.9 Gingerbread house
Career
Who is this course for
This course is for anyone who:
enjoys cookings
likes being creative
wants to save money
wants to make friends and family feel special
gets stressed out by gift shopping and not knowing what to buy
is looking for a new hobby and have fun
How will it help me
This course takes the stress out of trying to figure out what present to buy your friend or family member.
I'm sure we've all been there, doing some last minute shopping needing to find a gift for an upcoming event not knowing what in the world to get. So, we pick out something generic that could be for anyone and we slap a bow on it and hand it over. 9 times out of 10 that present doesn't get used and just sits on a shelf in your friends house.
Now, with this course you won't have to stress or worry about gift shopping anymore because these unique edible gifts can be customizable and are ones that friends and family alike will enjoy and eat up (literally)!
Here are some benefits to making homemade gifts:
you'll save money
you can customize them so they are all unique
it's a way to channel your inner creativity
it'll be a gift that makes people feel special
you could turn homemade gift making into a profitable business
you'll have fun making them
you won't have to stress when it comes to gift shopping and what to buy
Certification
Certification details
To receive certification, you must:
Complete every page of the course
Score at least 55% on the exam at the end of the course
That's it!
After successfully completing the course, you will immediately receive your PDF course certificate so you can instantly add it to your CV and display your achievement. You can also request a hard copy certificate to be sent to your postal address for a small printing and posting fee.
All our courses are accredited by the International Council for Online Educational Standards - www.icoes.org (accreditation number ICOES/00763/13/36). Most of our courses will earn you credits through Continuing Professional Development (CPD) / Continuing Education (CE). Check for the CPD logo on the course page.
CPD points are accepted and recognized by employers from both the public and private sectors, and academic institutions across the UK and internationally.
International Open Academy is also an officially approved TQUK (Training Qualifications UK) center, with the TQUK Center Number: C001157. 
TQUK is a national awarding body recognized by the UK Government and regulated by Ofqual (The Office of Qualifications and Examinations Regulation).
For further details, please visit https://internationalopenacademy.com/accreditation