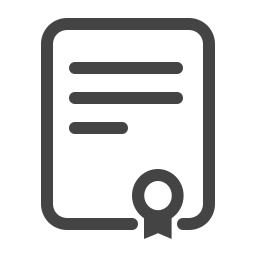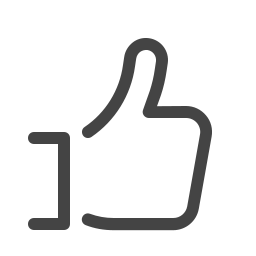 About
About the course
Orlando Bloom, Whoopi Goldberg and Steven Spielberg are some of the famous people who live with dyslexia. It's a common learning disorder but would you recognize the signs?
Does your child or someone you know:
Have problems learning the alphabet?
Struggles when learning nursery rhymes like 'Jack and Jill'?
Have a family history of reading or spelling difficulties?
Hesitate or says 'um' a lot when talking?
Uses vague language rather than the actual name of an object?
Have trouble remembering dates, names or phone numbers?
It could mean they have dyslexia. With this course you will learn the signs of dyslexia, and ways to help people manage and live with their learning difficulties.

About 40 million adults in the US show signs of dyslexia. Unfortunately, only around 2 million are aware they are dyslexic. It tends to run in families, so if your parents are dyslexic, there's a greater chance you will be too.

People with dyslexia learn differently. Teachers, employers and their loved ones often feel frustrated because they are not being understood. And it's even more stressful for the person with dyslexia. They want to learn but the method of teaching isn't working for them.

In our course, you'll learn the best teaching strategies for people with dyslexia. With your help, they can conquer reading, writing and remembering by learning in the way that suits them.

Understanding dyslexia awareness means you can help people reach their full potential whether that is children in the classroom, people at work, friends, family or neighbors.

Our online accredited course will help you to understand dyslexia, find out the causes and effects of the condition, and learn about dyslexia treatment and other strategies to work with dyslexia.

People with dyslexia run the risk of being left behind if there aren't enough people around who can work with them. It could be a teacher who doesn't understand why a pupil won't learn. A parent who knows her kid is smart but stumbles over words when reading. An employer may not realize a worker's full potential because he or she cannot remember instructions.

You're in a fantastic position to help change things around. Sign up for our online Dyslexia Awareness course today, and get started towards your rewarding new vocation or career helping people manage dyslexia.
What you will learn
Many people think dyslexia is a visual problem where kids write backwards or reverse letters. It's a common preconception.
Dyslexia has a negative impact on learning but people with this issue are just as smart as their colleagues or classmates.
Dyslexia isn't something that will be outgrown or cured.
That's why it's important for people to know how to teach and train people with dyslexia so that they can overcome their challenges and be as successful as they deserve to be.
You will learn the facts about dyslexia and how to properly help people overcome their learning difficulties. You'll understand exactly what dyslexia is, how to spot the signs of dyslexia, ways to cope with dyslexia and any therapies or treatments which can help.
Our online Dyslexia Awareness course will cover:
Causes and effects of dyslexia
How to identify and diagnose dyslexia
How to assess and evaluate a patient's language
How to manage dyslexia
Teaching strategies for individuals with dyslexia
What dyslexia looks like in the classroom and the workplace
Our students leave this course with all the background knowledge and preparation they need to start a fulfilling and satisfying career in this field.
Requirements
International Open Academy courses are designed for anyone with an interest in learning. No formal qualifications are required.
Our courses are suitable if you want to learn new skills, start a new career, or if you're already working in a particular industry and wish to upgrade your talents and enhance your resume.
Lessons
Course Breakdown
Module 1: Understanding Dyslexia
Defining dyslexia
Causes of dyslexia
Effects of dyslexia
Related concerns and issues
Severity of condition
Module 2: Diagnosis
Case history
Observations
Assessments
Analysing data
Module 3: Assessment And Evaluation
Language
Phonological awareness
Rapid naming and word fluency
Reading fluency
Reading comprehension
Spelling
Writing
Module 4: Managing Dyslexia
Adaptive technologies
Alphabetic orthography
Support systems
Self-advocacy
Module 5: Learning The Basics
Language
Spelling
Reading
Writing
Module 6: Dyslexia In The Classroom
Awareness
Modifications
Inclusion
Differentiated instruction
Module 7: Dyslexia In The Workplace
Awareness
Reading strategies
Writing strategies
Memory strategies
Organisation and time management
Module 8: Information Seminars
Helping people understand dyslexia
Discussing paths to real change
Sensitivity training
Case studies
Module 9: Intervention For Dyslexia
Observation
History
Testing
Highlight strengths
Strategies to cope with dyslexia
Module 10: Clinical Therapy
Medical treatments
Nutritional/Allergic treatment
Occupational/Sensory integration, reflex, and optometric treatment
Transfer of function
Career
Who is this course for
Whether you are a student looking to start your first career, or a professional who would like to try something new, our online Dyslexia Awareness course is specially designed to prepare you for a fulfilling and successful career helping others.
Teachers with pupils who are falling behind or having trouble learning can explore whether dyslexia is an issue.
Parents who have a child with dyslexia, or suspect their child has dyslexia, will be able to interact in the best way to help their kids.
Employers will know how to instruct their staff who have dyslexia in a way that they can understand and react positively to.
Everyone who interacts with the public! With so many people with dyslexia, it is important that everyone recognizes the symptoms and knows how to best work with people who have dyslexia.
How will it help me
Many people with dyslexia have enjoyed successful careers. Ensure every child reaches their full potential by knowing how to work with them so they enjoy learning and want to know more.
So many people have not been properly diagnosed. You will be able to spot the signs and help them either get tested or know the strategies to enable them to develop.
You will have the tools and knowledge to motivate your child to succeed in the classroom and in life.
This course empowers you to help people with learning difficulties to gain knowledge in a way that they understand and does not frustrate them.
Career path
After completing this course, you could:
Continue your education into other areas of learning disabilities
Assist special education teachers
Get a better idea if you would enjoy a career helping those with learning disabilities
Be a better support system for friends and family with dyslexia
Gain understanding and empathy for those who have different learning abilities than you
Certification
Certification details
To receive certification, you must:
Complete every page of the course
Score at least 55% on the exam at the end of the course
That's it!
After successfully completing the course, you will immediately receive your PDF course certificate so you can instantly add it to your CV and display your achievement. You can also request a hard copy certificate to be sent to your postal address for a small printing and posting fee.
All our courses are accredited by the International Council for Online Educational Standards - www.icoes.org (accreditation number ICOES/00763/13/36). Most of our courses will earn you credits through Continuing Professional Development (CPD) / Continuing Education (CE). Check for the CPD logo on the course page.
CPD points are accepted and recognized by employers from both the public and private sectors, and academic institutions across the UK and internationally.
International Open Academy is also an officially approved TQUK (Training Qualifications UK) center, with the TQUK Center Number: C001157. 
TQUK is a national awarding body recognized by the UK Government and regulated by Ofqual (The Office of Qualifications and Examinations Regulation).
For further details, please visit https://internationalopenacademy.com/accreditation