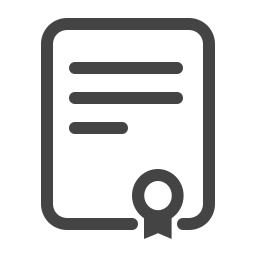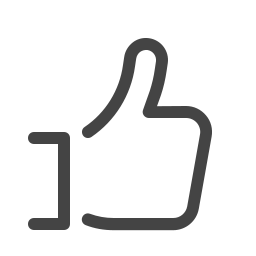 About
About the course
Would you love to draw a beautiful picture? You can! Our video course, created by popular YouTube artist Shayda Campbell, shows you how to draw with easy-to-follow videos. You watch and follow her example. Release your inner artist, express yourself on paper and learn to draw with confidence.
This course is for everyone who wants to be more creative, no matter their skill level. You'll get to know different art techniques such as contour drawing, shading, and adding depth and perspective. Then you'll move on to creating a floral illustration, which is Shayda's top passion, before drawing everyday objects, learning to make original cards and journal pages.
You'll quickly build your confidence and ability with this course! Whether you're looking for a satisfying hobby or want to sell your art work, this course will unleash the artist that lies within us all. Imagine the pleasure you'll give people when they receive a unique card or painting created by you! 
Drawing is also good for you. It's great exercise for your brain as you become more observant of things around you and become more creative. It's fabulous for your hand-eye coordination and it's an amazing stress buster as you become immersed in your drawing.
Be inspired to learn to draw by signing up for our creative video course. The beauty of video is that you can see exactly what you need to do and pause the recording at any time so you can really take your time with your practice. Sign up now and start drawing!
What you will learn
You'll be introduced to Shayda Campbell, who'll show you how to create simple but very effective works of art. Following her step-by-step videos you will be drawing beautiful works of art. You'll learn to draw:
flowers and foliage, which make super cards for family and friends as well as journal spreads or fun artwork for your home

everyday objects. See them in a new light and turn them into works of art

In your own style, developing your own unique voice and point of view
You'll learn the difference between drawing and illustration. A good illustration definition is that it is a visual explanation of a text, which can be used in books, newspapers, posters, video games, films or animations.
This video course will get your creative juices flowing, so you can enthusiastically create amazing and unique drawings or illustrations. Whether you have a passion for abstract art, realism or any artistic style in between, our Drawing And Illustration video course gives you the foundation to start drawing.
Requirements
International Open Academy courses are designed for anyone with an interest in learning. No formal qualifications are required to study with us. Our courses are suitable if you want to learn new skills, start a new career, or if you're already working in a particular industry and wish to upgrade your talents and enhance your resume.
Lessons
Course Breakdown
Module 1: Introduction
1.1 Meet the artist
1.2 Course overview
1.3 All about drawing and illustration
1.4 Gaining confidence as a beginner artist
1.5 Supplies
Module 2: Fundamentals Of Drawing
2.1 Tracing and transferring
2.2 Depth and perspective
2.3 Contour drawing
2.4 Line shading
2.5 Color selection
Module 3: Botanical Illustration
3.1 Getting started with drawing flowers
3.2 Quick floral doodles
3.3 Sketching, line drawing, and shading flowers
3.4 Project 1: Gladioli and eucalyptus
3.5 Project 2: Houseplants, cacti and succulents
Module 4: Drawing Everyday Objects
4.1 Developing your artistic style
4.2 Project 1: Fruit and vegetables
4.3 Project 2: Kitchen utensils
4.4 Project 3: Clothing
Module 5: Fun Illustration Projects
5.1 Project 1: Hand drawn card
5.2 Project 2: Illustrated list
5.3 Project 3: Journal spread
5.4 Thank you and goodbye
Career
Who is this course for
Everyone! Drawing is a wonderful exercise for the mind, eyes and hands. It helps us to become more observant by looking at things in a new light. It helps us to concentrate and it's great for our hand-eye coordination

Everyone who is looking for a fun and pleasurable way to relax. Drawing helps us to 'be in the moment', so it is therapeutic and a fantastic mindfulness exercise

Any frustrated artist wishing to refresh scarcely-used creative skills by learning to draw again

People who are feeling stressed can improve their mood by getting wrapped up in their drawing and switching off from everyday life

People looking for an enjoyable hobby which they can do anywhere - at home or on location

Artists who would love to create unique gifts and cards for family and friends

People who would like to build a business or profitable sideline selling their drawings, illustrations or cards

Anyone looking for ways to be more creative or expressive should learn to illustrate or draw as it helps us to open our imagination

People who would love to be able to create lasting memories by sketching loved ones, including their pets, or places that are dear to them

Anyone interested in an art career and wants to learn to draw different objects

Therapists can encourage their clients to learn to illustrate or draw to help with depression, mindfulness or Alzheimer's
How will it help me
Gain confidence as you learn to draw and your technique improves

You'll be able to follow the example of artist Shayda Campbell and learn from her talent and experience

Start developing your own style of drawing or illustrating 

Drawing is a great way to relax and destress because you're concentrating on your art work

Become more knowledgeable about art, artistic styles, art techniques and materials
Career path
Sell personalized, handmade cards, illustrations or paintings online or in a shop

Be a freelance artist and invite people to commission your work

Reignite your love for art and study further for a career such as a:

freelance artist

graphic designer

illustrator

theater or film set designer

printmaker

multimedia artist

book illustrator

comic book artist

criminal sketch artist

Use your artistic skills to complement your existing role as a writer, designer, editor, publisher or photographer, for example
Certification
Certification details
To receive certification, you must:
Complete every page of the course
Score at least 55% on the exam at the end of the course
That's it!
After successfully completing the course, you will immediately receive your PDF course certificate so you can instantly add it to your CV and display your achievement. You can also request a hard copy certificate to be sent to your postal address for a small printing and posting fee.
All our courses are accredited by the International Council for Online Educational Standards - www.icoes.org (accreditation number ICOES/00763/13/36). Most of our courses will earn you credits through Continuing Professional Development (CPD) / Continuing Education (CE). Check for the CPD logo on the course page.
CPD points are accepted and recognized by employers from both the public and private sectors, and academic institutions across the UK and internationally.
International Open Academy is also an officially approved TQUK (Training Qualifications UK) center, with the TQUK Center Number: C001157. 
TQUK is a national awarding body recognized by the UK Government and regulated by Ofqual (The Office of Qualifications and Examinations Regulation).
For further details, please visit https://internationalopenacademy.com/accreditation