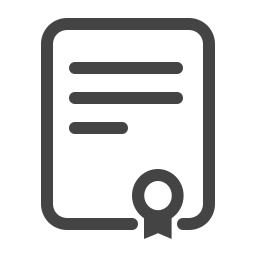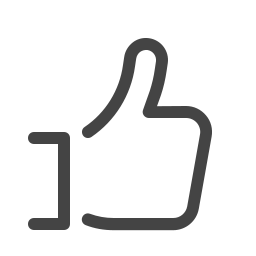 About
About the course
Whether you have a dog that has strict dietary needs or just want to ensure your furry friend is eating the healthiest, most nutritious food out there, this course is jam-packed with over 100 recipes that your dogs will not only enjoy, but they are also good for them.
As a dog owner you want your pet to live a long and healthy life and good nutrition is key to that. It can be hard finding doggie treats without added salt, sugar, artificial coloring and other ingredients. And while there are plenty of natural and organic dog treats with real ingredients, they aren't exactly cheap to buy and there is no guarantee you'll be happy with the ingredients.
Making your own homemade doggie treats will not only save you money, but you can choose what goes into them to keep harmful ingredients away from your pup. Dogs are just like humans, they have food sensitivities too, and by making homemade treats you can be sure that the food you give him will be safe for their stomach and skin.
Did you know that some commercial dog treats have the ability to change your dog's personality dramatically due to the high amount of sugar and artificial food coloring that they contain? This can lead to uncontrollable excitement in your dog, which then has a potential to lead to behavioral problems and sugar addiction. Do our dogs really need sugar? NO!
Another benefit is that you can size the treats specific to your dog. From 2 pound Chihuahuas to 200 pound Mastiffs, homemade treats can be made exactly the right size. Your dog will also have better digestion because of the lack of fillers and making homemade treats will make feeding time more fun for both you and your pup!
Making your own dog treats does not have to be complicated or time consuming. You can make several days' worth at once and refrigerate or freeze what you don't use immediately. You can make some of the recipes in this course in less time than it takes for a trip to the store and back.
All the goodies you'll find in this course have been thoroughly researched to be nutritious and includes ingredients for dogs with all types of dietary needs. They are healthy, tasty and easy to make with ingredients you usually have around the house. From carob peanut butter crunch balls, sweet potato biscuits and liver oatmeal bones to granola bars, apple sauce spice cake, and watermelon dog sherbet, you'll be tempted to try each of these delectable delights before serving to your dogs!
This course is brought to you by a dog owner who had a lot of concerns and problems when it came to feeding her dog due to an illness. She wanted to share her recipes with the world and help other dog owners to provide yummy treats for their lovable pets without causing them harm. The recipes in this course are versatile and can be altered based on your dog's needs.
What you will learn
From this course you'll learn:
how to make over 100 treats that'll save you money and be healthier for your dog
what ingredients to avoid when feeding your dog
more about your dog's nutritional needs
how to provide more variety in your dog's food
if your dog has any apparent allergies or sensitivites
Requirements
International Open Academy courses are designed for anyone with an interest in learning. No formal qualifications are required to study with us. Our courses are suitable if you want to learn new skills, start a new career, or if you're already working in a particular industry and wish to upgrade your talents and enhance your resume.
Lessons
Course Breakdown
Module 1: Baking Notes, Balls And Biscotti
1.1 Baking notes
1.2 Balls
1.3 Biscotti
Module 2: Biscuits & Bites
Module 3: Bones And Cookies
Module 4: Crisps, Sticks And Bars
4.1 Crisps and sticks
4.2 Bars
Module 5: Drop Cookies
5.1 Oatmeal cookies
5.2 Apple cookies
Module 6: Cakes
6.1 Applesauce-based cakes
6.2 Spice cakes
6.3 Doggy Birthday Cake
Module 7: Muffins
Module 8: Frozen Treats
Career
Who is this course for
This course is for anyone who has a dog with health problems, such as diabetes, weight problems, allergies, sensitive stomachs and for anyone who just wants to provide better nutrition for their dog that is safer and tastier (and that'll save you money)!
How will it help me
This course will benefit you and your furry friend in many ways! Homemade dog treats will help:
you to save money
ensure your dog is eating something safe and healthy
minimize the risk of your dog ingesting dangerous food
your dog to get more variety in his/her diet
ensure the freshness of your dog's food
give your dog better nutrition
improve your dog's digestion
improve your understanding of your dog's nutritional needs
strengthen the bond between you and your dog
to make feeding time a lot of fun for both you and your pet
reduce waste in your household
to eliminate any allergens
Certification
Certification details
To receive certification, you must:
Complete every page of the course
Score at least 55% on the exam at the end of the course
That's it!
After successfully completing the course, you will immediately receive your PDF course certificate so you can instantly add it to your CV and display your achievement. You can also request a hard copy certificate to be sent to your postal address for a small printing and posting fee.
All our courses are accredited by the International Council for Online Educational Standards - www.icoes.org (accreditation number ICOES/00763/13/36). Most of our courses will earn you credits through Continuing Professional Development (CPD) / Continuing Education (CE). Check for the CPD logo on the course page.
CPD points are accepted and recognized by employers from both the public and private sectors, and academic institutions across the UK and internationally.
International Open Academy is also an officially approved TQUK (Training Qualifications UK) center, with the TQUK Center Number: C001157. 
TQUK is a national awarding body recognized by the UK Government and regulated by Ofqual (The Office of Qualifications and Examinations Regulation).
For further details, please visit https://internationalopenacademy.com/accreditation