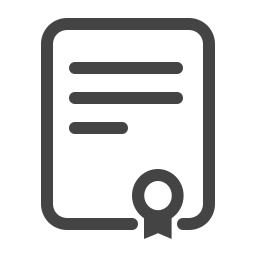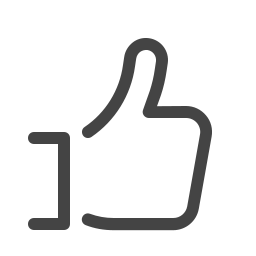 About
About the course
Eat your way to natural beauty
When you think about it, it's actually quite simple. Your body is an ecosystem - an ingeniously designed collection of billions of cells doing the multitude of functions it takes to keep you living and thriving. As everything is connected, it makes sense that everything you put in your body affects the whole of you.
The food and drinks you consume affect:
your physical health

your mood

your energy and vitality, and, more visibly,

your outer appearance.
Glowing skin, glistening hair and glossy nails - the healthy, natural way
What's wonderful about this is that you can have a profound influence on your natural beauty – more powerful than any manufacturer of products. In this course, we'll teach you the inside secrets to healthy and beautiful skin, hair and nails – naturally. As well as learning the foundations of a nourishing, a health promoting eating regime, we'll answer many important questions, like:
What can help brighten my skin? 
How much Omega 3 do I need? 
Can I reduce the effects of ageing with what I consume? 
How can I change my diet to deal with dry, scaly skin? 
What foods help my hair to be glossy? 
What should I include in my diet every day? 
Why should I include supplements? Which ones?
Yes, you are worth it!
All the cells in your body are replaced with new ones continually. Feed them the stuff of vibrant health and glowing beauty! This course is the best beauty product you could invest in. Start using it today!
What you will learn
What to remove from your diet so you don't have to diet
While we're all for using styling and make up to enhance appearance, the more you glow from the inside, the better the canvas you start with and the less you'll need to disguise. Looking and feeling great are massive benefits to healthy, natural choices and well worth the effort. Knowing what to avoid is as important as knowing what's beneficial. Learn:
What healthy skin would never ask for

Why your breakfast could be slowing you down

What's more addictive than cocaine! And nearly as bad

What could be causing your nails' white spots

What to avoid so you can eat freely, stay healthy and maintain an even weight
Requirements
International Open Academy courses are designed for anyone with an interest in learning. No formal qualifications are required to study with us. Our courses are suitable if you want to learn new skills, start a new career, or if you're already working in a particular industry and wish to upgrade your talents and enhance your resume.
Lessons
Course Breakdown
Module 1: Introduction To Inner Health & Outer Beauty
General tips on developing dietary habits that
keep you feeling healthy and looking beautiful Protein, carbohydrate, fat
Vitamins and minerals
Module 2: Can Fat Be Good For You?
Oils, fats, Omegas – the good, the bad and the ugly
Nuts, seeds, pulses, seaweed
Grains and gluten
Module 3: Bright And Beatiful Veggies For A Bright And Beautiful You
Anti oxidants
Raw food
Juicing and smoothies
Vegetarian, vegan, & meat diets
Module 4: Foundations For A Beautiful Diet: Why Organic?
Hydration
Snacks – how to have a little of what you love and stay healthy
Daily essentials
Module 5: What's In There? Minute Ingredients With Surprisingly Powerful Effects
Probiotics, prebiotics, yoghurt
Supplementation
Immune boosting foods
Nutrient dense foods
Module 6: Diet And Detox
What to avoid?
Top 5 diet tips
Sugar
Detoxing
Why colours are great for you?
Weight management – most popular diets
Foods that increase your metabolism
When and how to eat?
Module 7: How To Eat Yourself Beautiful
Skin and nutrition it needs
How to correct problem skin with diet and supplementation
Nutrition for hair and nails
Module 8: Wow! Food Can Do All This?
Top 10 most powerful foods
Foods and drinks that help or prevent sleep
Best food to help fight colds and flu
10 tips for a great lifelong skin policy
Career
Who is this course for
Anyone who has an interest in feeling great! Everyone can benefit from exploring nutrition and learning about the many ways that you can eat well to feel even better. 
Are you a makeup artist or stylist? Knowing how to advise clients on nutrition gives you an edge in a competitive marketplace. Or perhaps you're a personal trainer or yogi? If you're advising someone on a physical journey, knowing what they should eat to get stronger is a valuable thing! Or maybe you want to do this for yourself, to help your body live to it's full potential. 
No matter what you do, you can benefit from treating your body well!
Career path
After completing this course, you could:
Advise friends and family in ways to improve their health, mood, and appearance
Consult with clients, helping them make the changes needed for complete health
Continue with an education in nutrition
Parcel this knowledge with your job as a makeup artist, stylist, trainer, or yoga instructor to give your clients even more 
Certification
Certification details
To receive certification, you must:
Complete every page of the course
Score at least 55% on the exam at the end of the course
That's it!
After successfully completing the course, you will immediately receive your PDF course certificate so you can instantly add it to your CV and display your achievement. You can also request a hard copy certificate to be sent to your postal address for a small printing and posting fee.
All our courses are accredited by the International Council for Online Educational Standards - www.icoes.org (accreditation number ICOES/00763/13/36). Most of our courses will earn you credits through Continuing Professional Development (CPD) / Continuing Education (CE). Check for the CPD logo on the course page.
CPD points are accepted and recognized by employers from both the public and private sectors, and academic institutions across the UK and internationally.
International Open Academy is also an officially approved TQUK (Training Qualifications UK) center, with the TQUK Center Number: C001157. 
TQUK is a national awarding body recognized by the UK Government and regulated by Ofqual (The Office of Qualifications and Examinations Regulation).
For further details, please visit https://internationalopenacademy.com/accreditation