On Sale
Dental Assistant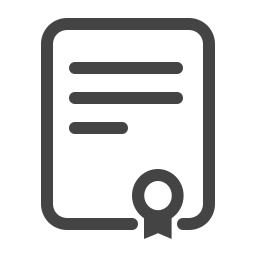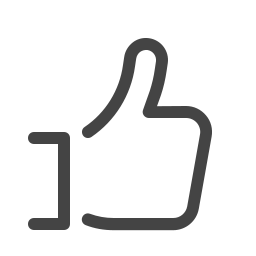 About
About the course
Let's face it: few people enjoy going to the dentist. Even if you really like your dentist, and even if you have maintained good oral hygiene your entire life, that visit probably isn't something you look forward to. Particularly if you have reason to believe you might need more than just a simple cleaning.
Dentists know this, and for that reason, they tend to hire people who are committed to making those visits as pleasant as possible. Hygienists who are warm and bubbly, and assistants who know how to put patients at ease.
If you've ever thought about becoming one of those dental assistants, it's probably because you enjoy working with people and you like the atmosphere at your own dentist's office. Maybe you have aspirations of becoming a dentist yourself one day, and working as an assistant seems like a great way to become better acquainted with the industry and all that job entails. Or perhaps you're looking for a job with flexibility and a positive career outlook.
What you will learn
Whatever the reasons for your interest in this career path, there is a lot you have to prepare for before taking your place next to that dental exam chair.
The modules have been created to help you better understand both how to enter the field, and what will be expected of you once you do. We'll walk you through education and training requirements, and then guide you in on-the-job expectations, granting you a better understanding of the career itself and how you might fit within it.
Because we could all use another friendly face making that visit to the dentist's office that much more pleasant to endure.
Requirements
International Open Academy courses are designed for anyone with an interest in learning. No formal qualifications are required to study with us. Our courses are suitable if you want to learn new skills, start a new career, or if you're already working in a particular industry and wish to upgrade your talents and enhance your resume.
Lessons
Course Breakdown
Module 1: Career Outlook
Range of salaries/average salaries
Diversity of dental assistants/nurses
Potential for growth
Job availability
Perks of the Job
Work/Life Balance
Pre-planning for a career as a dental assistant/nurse
Module 2: Required Training
Basic Dental Assisting Coursework
Expanded Functions Coursework
On the Job Training
Accreditation and Certification
Understanding Laws and Regulations
Ongoing Licensure Requirements
Module 3: Finding A Job
Getting started
Checking Specific State Dental Laws and Statutes (U.S. only)
What to Look for in a Dental Assisting/Nursing Position
Letters of recommendation/References
Cover Letters
Resumes/CVs
Interviewing
Job Advancement
Module 4: Patient Care
Positive Professional Dental Attitude
Professional Attire
Direct Patient Care Interactions
Indirect Patient Care
Communicating with the dentist
Module 5: Beyond The Dental Chair
Maintaining Records
Scheduling Appointments
Processing X-rays and Lab Orders
Assisting with Billing
HIPAA Requirements
Career
Who is this course for
This course has been specifically designed for those considering a career as a dental assistant.
This Course is for anyone:
Hoping to find out about the career prospects for a dental assistant
Curious about what it takes to become a dental assistant
Interested in learning more about the day-to-day responsibilities of a dental assistant
Excited about making the leap to becoming a dental assistant
Career path
After completing this course, you could: 
Continue on the path towards becoming a dental assistant
Explore the dental industry, and decide if it is the career for you
Certification
Certification details
To receive certification, you must:
Complete every page of the course
Score at least 55% on the exam at the end of the course
That's it!
After successfully completing the course, you will immediately receive your PDF course certificate so you can instantly add it to your CV and display your achievement. You can also request a hard copy certificate to be sent to your postal address for a small printing and posting fee.
All our courses are accredited by the International Council for Online Educational Standards - www.icoes.org (accreditation number ICOES/00763/13/36). Most of our courses will earn you credits through Continuing Professional Development (CPD) / Continuing Education (CE). Check for the CPD logo on the course page.
CPD points are accepted and recognized by employers from both the public and private sectors, and academic institutions across the UK and internationally.
International Open Academy is also an officially approved TQUK (Training Qualifications UK) center, with the TQUK Center Number: C001157. 
TQUK is a national awarding body recognized by the UK Government and regulated by Ofqual (The Office of Qualifications and Examinations Regulation).
For further details, please visit https://internationalopenacademy.com/accreditation