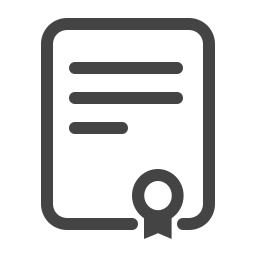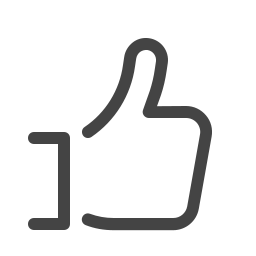 About
About the course
Make someone's day by giving them a personal handmade card!
In America alone, 6.5 billion greeting cards are sent every year at a cost of around $7-8 billion, says the Greeting Card Association.
But how often do you find these cards aren't exactly what you want? Or the message is too slushy?
Instead of wasting energy searching for a shop-bought card, invest your time in creating something beautiful. Our course equips you with the card making ideas, tools and skills you need to make your own cards for every occasion.
Imagine the sensation of designing a unique card for someone dear to you or be commissioned to sell your cards. You will be able to:
give a gift that will be treasured forever

enjoy 'being in the moment' as you put your mind and soul into card making

unleash your creative side which is great for your mental health

express yourself through your craft and celebrate your own uniqueness  
By creating a handmade card, you will:
make people feel loved and cherished. 

show you care enough to take the time to create something just for them when you could have sent a quick text instead

personalize every special occasion for the people in your lives.
When you make your own card, it has a positive impact on you and the person you send it to. That's a win-win. 
After each module in our Creative Card Making For All Occasions video course, you'll put what you've learned into practice. You'll be making cards as you learn! Start making wonderful cards now.

What you will learn
Your tutor is Alexandra Stapleton-Smith, who is passionate about papercrafts. Under her expert guidance, you will discover:
All the skills and tools you need to make your own Christmas cards, Valentine's cards, birthday cards, and cards for every occasion

different types and sizes of paper for card making

basic card making tools you will need - and things you won't need

wide variety of inks to make your own cards

all about die cutting machines for creating different shapes for your cards

add extra pizazz to your cards using stamping techniques to create different effects such as 3D images or shadows

performing card making magic with stamp platforms to help you create precise images

At the end of each video module, you will have your own project to do. This is a hands-on course where you watch, learn and then create something beautiful and uniquely you.
Requirements
International Open Academy courses are designed for anyone with an interest in learning. No formal qualifications are required to study with us. Our courses are suitable if you want to learn new skills, start a new career, or if you're already working in a particular industry and wish to upgrade your talents and enhance your resume.
Lessons
Course Breakdown
Module 1: Cardstock Basics
1.1 Meet the Maker
1.2 Types of Cardstock
1.3 Cardstock Size and Weight
1.4 Basic Layer Sizes
1.5 Tips for Straight Layers
1.6 Project
Module 02: Basic Tools
2.1 Trimmers
2.2 Adhesives
2.3 Essential Tools
2.4 Different Types of Stamps
2.5 Let's Stamp Some Things
2.6 Project
Module 03 : Ink Types
3.1 Dye Inks
3.2 Pigment Inks
3.3 Hybrid Inks
3.4 Specialty Inks
3.5 Embossing Inks
3.6 Distress Inks
3.7 Project
Module 04: Dies And Die Cutting
4.1 Exploring Dies and Die Cutting Machines
4.2 Die Cutting Machines
4.3 Electronic Cutting Machines
4.4 Exploring Embossing Folders
4.5 Project
Module 05: Stamping Techniques
5.1 Layering Stamps
5.2 Masking and Scene Building
5.3 Watercoloring with Ink Pads
5.4 Stamp Platforms
5.5 Emboss Resist
5.6 Final Project
Career
Who is this course for
Everyone who loves giving special gifts handcrafted with love

People who want to be more creative or to unplug from a connected world

Anyone looking for a beautiful way to unleash their artistic side

Frustrated consumers who can't find the right card in the shop or online and decide to make their own cards

Entrepreneurs seeking a profitable sideline or small card making business

Artists or crafters looking for a new niche in card making

People looking for a pleasurable hobby which is easy to start

Anyone looking for ways to be more creative or expressive should learn card making as a way of stretching their imagination

Parents, teachers or anyone working with children can use this course to teach card making for kids

Party planners or wedding planners can add card making to the services they offer 

Photographers or artists can turn their works of art into beautiful cards
How will it help me
Be more confident as a card maker by using new techniques and card making tools

Learn from the talent and experience of our passionate crafter Alexandra

Experiment with different types of paper, inks and styles to put your unique stamp on the world of card making

Find a new way to switch off and unwind as you become absorbed in making your own cards

During each module, you'll be producing your own works of art through the instructions in these bite-size easy-to-follow videos
Career path
Set up your own business selling handmade cards

Sell handmade cards at craft fairs or online 

Use your artistic card making skills to complement your existing work as a party planner or wedding planner, for example

Teach card making for kids or craft groups
Certification
Certification details
After successfully completing the course, you will immediately receive your PDF course certificate so you can instantly add it to your CV and display your achievement. You can also request a hard copy certificate to be sent to your postal address for a small printing and posting fee. 
All our courses are accredited by the International Council for Online Educational Standards - www.icoes.org (accreditation number ICOES/00763/13/36).