On Sale
Creative Cake Pop Decorating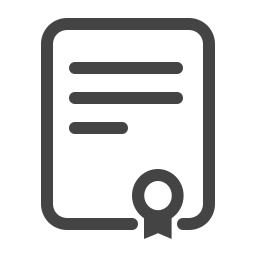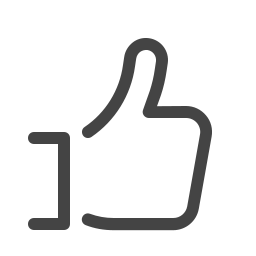 About
About the course
Get on board with the sweetest trend around – Cake Pops! These delicious cake-lollipop hybrids are quickly replacing cupcakes as the favorite dessert for holidays, parties, and special events. Easy to make, decorate and eat, these one-bite treats are the perfect way to dazzle clients and impress guests using your creative flair! They may have started as party favors for children's birthday parties, but now cake pops are center stage at weddings, showers, and even Hollywood parties. And they aren't just yummy – their stunning designs make beautiful centerpieces. Cake pops are a perfect way to bring your party or event theme to life.
Why spend hundreds of dollars on a custom cake when you can easily DIY your dessert table? For professional caterers, there's no need to hire a pastry chef when you can surprise clients with a complete cake pop menu to choose from. Give your events a bright 'pop' of color AND flavor with our cake pop baking and decorating course.
What you will learn
If you can bake a simple cake following a step-by-step recipe, you can make a cake pop! In our course, we'll show you how to make cake pops from scratch, and decorate them using a bit of artistic creativity and some materials found in your baking pantry. We'll start off with the easy stuff, and once you've gotten the hang of the basics, you'll learn some pretty fancy cake pop styling!
We start with the basics - prepping your workstation, and what tools and ingredients you'll need
We'll teach you a variety of cake pop recipes, so you'll have a few yummy flavors to choose from
You'll learn how to roll and sculpt your pops with expert precision
We'll show you tons of decorating techniques using sprinkles, powders, sugars, and more!
You'll learn how to make your own fondant and use it to sculpt ornaments for your cake pops
We'll teach you how to paint your cake pops and add cool details
And we'll demonstrate how to make themed cake pops for kids, birthdays, weddings, showers, and more!
This course is for any experience level – from beginner bakers to expert chefs who want to learn cake pop techniques. It includes video demonstrations and tutorials which you can pause at any time, so you can follow along at your own pace.
By the end, you'll have mastered several cake recipes, as well as numerous decorating techniques, and you'll be making cake pops like a real pro. So what are you waiting for? Get baking and start popping!
Requirements
International Open Academy courses are designed for anyone with an interest in learning. No formal qualifications are required to study with us. Our courses are suitable if you want to learn new skills, start a new career, or if you're already working in a particular industry and wish to upgrade your talents and enhance your resume.
Lessons
Course Breakdown
Module 1: Preparing For Diy Cake Pops
Before You Bake
Getting Started/Mise en Place
Tools and Supplies
Overview of Ingredients
Decorating Accessories & Extras
Techniques
Choosing a Theme
Safety Tips
Module 2: Ready Set Bake!
Baking Methods
Classic Yellow Cake for Any Occasion
Ultimate Chocolate Lover's Cake
Tart and Fresh Lemon Spongecake
Buttercream Recipes
Surprise Cake Pop Center
Mixing and Matching
Scaling Recipes for Batches
Baking Time Chart
Module 3: Putting It All Together
Assembly with a Cake Pop Pan
Making Cake Mixture for Hand-Rolled Pops
Molding and Shaping
Settling and Chilling
Prepping the Candy Melts
Inserting the Lollipop Stick
Adjusting the Candy Coating
Module 4: Adding The Bells And Whistles
Glazing
Upside Down or Rightside Up?
When to Use Dye For Coloring
Decorating Methods
Creating Animal Cake Pops
Module 5: Presentation And Storage
Packaging your Pops
Presentation
Storage
Course re-cap
Career
Who is this course for
Are you an aspiring Cake Boss? Do your sweet treats bring all the boys to the yard? Are your decadent desserts the talk of the town? Or perhaps you're not the most confident baker, and you want great instructors to help you to the next level?
No matter your ability, this course will help you make and decorate the most awesome cake pops ever! If you run your own custom bakery or just want to stand out at the next bake sale, we can help you change drab desserts to fab food! 
Career path
After completing this course, you could:
Explore a career as a baker
Start your own custom bakery
Impress friends and family with your amazing baking skills
Have even more fun while baking
Certification
Certification details
To receive certification, you must:
Complete every page of the course
Score at least 55% on the exam at the end of the course
That's it!
After successfully completing the course, you will immediately receive your PDF course certificate so you can instantly add it to your CV and display your achievement. You can also request a hard copy certificate to be sent to your postal address for a small printing and posting fee.
All our courses are accredited by the International Council for Online Educational Standards - www.icoes.org (accreditation number ICOES/00763/13/36). Most of our courses will earn you credits through Continuing Professional Development (CPD) / Continuing Education (CE). Check for the CPD logo on the course page.
CPD points are accepted and recognized by employers from both the public and private sectors, and academic institutions across the UK and internationally.
International Open Academy is also an officially approved TQUK (Training Qualifications UK) center, with the TQUK Center Number: C001157. 
TQUK is a national awarding body recognized by the UK Government and regulated by Ofqual (The Office of Qualifications and Examinations Regulation).
For further details, please visit https://internationalopenacademy.com/accreditation