On Sale
Cooking With Kids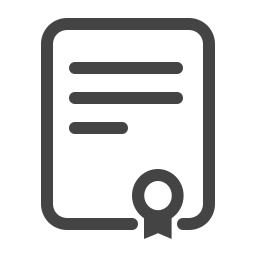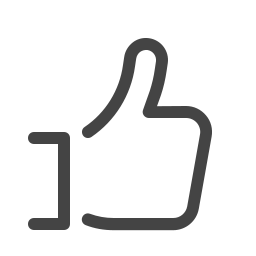 About
About the course
If dinner time with the little one feels like a never ending battle, it might be time to try a different approach...

Cooking With Kids is a 25 part course that breaks down the secrets to getting kids to eat healthy foods in fun and exciting ways.

Discover healthy recipes that kids love, and parents approve. No more fattening frozen foods or quick microwave meals. Each recipe is designed to be fun, fast, and hassle free. The meals you'll learn to prepare in this course are proven to build healthy habits, and lasting relationships with your loved one.

You'll learn the simple psychology behind why kids love certain foods, and how to offer healthier alternatives to them. Discover tricks like cubing meats and juicing those veggies they avoid.

This course will transform the way your children look at meal time, and will actually get them excited to start eating the foods you know they need. If you know your child could be eating healthier, but wasn't sure how to actually make it happen, then this course is for you.

The food we eat is the fuel for our bodies. What we feed our children impacts their growth, behavior, and their future. Early healthy eating habits have been proven to help prevent childhood obesity, mood swings, and lay the foundation for a happy and healthy life.

Engaging your child with creative meals is a great way to spend less time in front of a screen, and more time with what really matters - quality time together.
What you will learn
In this course you'll learn:
How to bring fun into your kitchen and make healthy meals your kids will love.
The little known psychological tricks you can use to make even the pickiest eaters find foods they enjoy.
25 proven recipes that kids will find tasty, and parents will find nutritious.
The ways cooking with your little one can create memories that last a lifetime.
Tricks to "market" healthy foods, and present them in a new and exciting way kids love.
To make different delicious meals for every time of the day. From breakfast to dinner, you'll always have a gameplan. 
How learning healthy habits early on can build a strong foundation for any growing child. 
Requirements
International Open Academy courses are designed for anyone with an interest in learning. No formal qualifications are required to study with us. Our courses are suitable if you want to learn new skills, start a new career, or if you're already working in a particular industry and wish to upgrade your talents and enhance your resume. 
Lessons
Course Breakdown
Module 1: Getting Started
1.1 Introduction
1.2 The 25 rules for parents
1.3 How to use this course
1.4 A note on nutrition
Module 2: Getting Your Kids Excited About Veggies
2.1 Tomatoes
2.2 Carrots and parsnips
2.3 Broccoli
2.4 Peas
2.5 Sweetcorn
Module 3: Healthy Cooking For (and With!) Your Kids
3.1 Peppers
3.2 Pumpkin and squash
3.3 Potatoes
3.4 Avocado
3.5 Spinach
Module 4: Exciting Recipes That Include Vegetables
4.1 Leeks and greens
4.2 Cauliflower and zucchini
4.3 Slightly sour fruit
4.4 Exotic fruit
4.5 Breakfast
Module 5: Expanding Your Kids' Palates
5.1 Slimy foods
5.2 Deli foods
5.3 Herbs, spices and stronger flavors
5.4 Meat
5.5 Fish
Module 6: Fun Recipes That Your Kids Will Love
6.1 Eggs and brown bread
6.2 Rice and grains
6.3 Beans and pulses
6.4 Lentils and legumes
6.5 Going global
Career
Who is this course for
Every parent who wants to spend more time with their children and explore something new.
Children who are curious around the kitchen, who want to learn and be more involved in cooking with their parents.
Parents who are constantly battling with their child to eat healthy, and nothing has worked.
Parents who realize their child might have a natural gift when it comes to working with food.
Parents or grandparents that are looking to spend more quality time with their child.
Teachers or nannies who are looking for a creative and effective way to get their class to eat healthier.
How will it help me
Holding text
Certification
Certification details
After successfully completing the course, you will immediately receive your PDF course certificate so you can instantly add it to your CV and display your achievement. You can also request a hard copy certificate to be sent to your postal address for a small printing and posting fee. 

All our courses are accredited by the International Council for Online Educational Standards - www.icoes.org (accreditation number ICOES/00763/13/36). They will also earn you credits through Continuing Professional Development (CPD) / Continuing Education (CE).