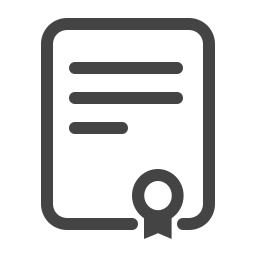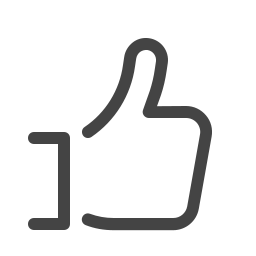 About
About the course
Learn how to highlight and contourjust like the pros!
Highlighting and contouring aren't just fancy techniques used by celebrities and professional makeup artists – they're an absolute MUST for any makeup fan.
Contouring will sculpt, slim and define your face, so you can get the look you want without having to permanently alter your features.
Whereas highlighting brings out your best features by drawing attention to them using light. Who needs plastic surgery when you can get the same effect using contouring makeup? You can play with application, products, and shapes to achieve various looks – from soft and natural to dramatic evening makeup.
Using a mix of lessons and video tutorials, we'll show you the latest tips and techniques for creating a flawless face for yourself or your clients!
What you will learn
This course may be contouring for beginners, but by the end you'll be an expert! You'll learn how to:
Identify face shapes
Measure the face for symmetry
Design a facial map for product placement
Match the perfect colors for foundation
Find an ideal contour palette
Choose the right products and tools for your contouring kit
Properly blend with easy techniques 
Professionally apply cream products
Professionally apply powder products
Add color in the right places with blush
Work with all ethnicities and skin types
Alter various face shapes and features
Requirements
International Open Academy courses are designed for anyone with an interest in learning. No formal qualifications are required to study with us. Our courses are suitable if you want to learn new skills, start a new career, or if you're already working in a particular industry and wish to upgrade your talents and enhance your resume.
Lessons
Course Breakdown
Module 1: Preparing The Skin
Introduction to skin
Identifying skin types – Dry, Oily, Combination, etc.
Choosing products
Understanding the color wheel
Color correcting
Using concealer
Matching foundations for every skin tone and ethnicity
Identifying face shapes
Module 2: Highlighting With Cream
Benefits of using creams
Cream vs. Powder highlighter
Creating a map for symmetry
Measuring facial zones
Choosing tools for cream highlighters
Choosing cream products
Color choices for all skin tones
Applying cream highlighter
Module 3: Contouring With Cream
Benefits of using creams for contouring
Pros and cons of cream contours
Choosing contouring products
Color choices for all skin tones
Using a facial map for contouring
Where to place contouring
Applying cream contouring
Module 4: Contouring With Powder
Benefits of using powders
Powder types
Pros and cons to powders
Setting with powder
Choosing tools for powder contouring
Applying powder contouring
Module 5: Highlighting With Powder
Benefits of using powder highlighters
Setting with powder highlighter
Discover the power of reflection
Types of powder highlighters
Choosing tools for powder highlighting
Color choices for all skin tones
Applying powder highlighters
Career
Who is this course for
This course is the perfect match for you if you…
Want to learn the hottest trend in makeup right now
Desire a more youthful and vibrant appearance
Would like to learn how to enhance your natural features
Want to know what makeup and tools are best for you
Are an experienced makeup artist and want to raise the standard by taking your skills to the next level
Career path
After you complete this course, you could:
Reach higher levels as a professional makeup artist
Improve your personal skill set, and help friends
Share your skills on a beauty blog, YouTube channel or Instagram
Consult with individual clients, training them in the art of the contour
Certification
Certification details
To receive certification, you must:
Complete every page of the course
Score at least 55% on the exam at the end of the course
That's it!
After successfully completing the course, you will immediately receive your PDF course certificate so you can instantly add it to your CV and display your achievement. You can also request a hard copy certificate to be sent to your postal address for a small printing and posting fee.
All our courses are accredited by the International Council for Online Educational Standards - www.icoes.org (accreditation number ICOES/00763/13/36). Most of our courses will earn you credits through Continuing Professional Development (CPD) / Continuing Education (CE). Check for the CPD logo on the course page.
CPD points are accepted and recognized by employers from both the public and private sectors, and academic institutions across the UK and internationally.
International Open Academy is also an officially approved TQUK (Training Qualifications UK) center, with the TQUK Center Number: C001157. 
TQUK is a national awarding body recognized by the UK Government and regulated by Ofqual (The Office of Qualifications and Examinations Regulation).
For further details, please visit https://internationalopenacademy.com/accreditation