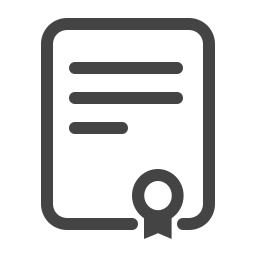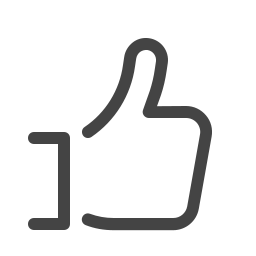 About
About the course
Wouldn't you love to have a career that gives you the opportunity to be creative and make people happy?
A talented bartender knows a lot about how to create unique and exciting flavors, while simultaneously playing the role of listener, therapist, and life coach to customers. Understanding what it takes to plan and create an amazingly tempting cocktail menu, and to serve that menu with class and flair requires a lot of talent and social skills.
What you will learn
Our comprehensive online course modules will expose you to a wealth of knowledge in:
Liquor and cocktails
The history of mixology
Proper pouring technique and bar preparation
Friendly and amiable bartending service
Flavors and how they mix together
Popular cocktails and flavors across the globe
Pairing cocktails with food, weather, and/or events
Requirements
International Open Academy courses are designed for anyone with an interest in learning. No formal qualifications are required to study with us. Our courses are suitable if you want to learn new skills, start a new career, or if you're already working in a particular industry and wish to upgrade your talents and enhance your resume.
Lessons
Course Breakdown
Module 1: History Of Cocktails
1.1 Where it all began
1.2 Early cocktails
1.3 Evolution of the cocktail
1.4 Cocktail trends through history
Module 2: Introduction To Liquor
2.1 Whiskey and scotch
2.2 Vodka
2.3 Rum
2.4 Tequila
2.5 Gin
2.6 Liqueurs
2.7 Cordials
Module 3: Introduction To Cocktails
3.1 Classic cocktails
3.2 Highballs
3.3 Two-liquor cocktails
3.4 Martinis
3.5 Shots
Module 4: Preparing The Bar
4.1 Organising your station
4.2 Glassware styles and uses
4.3 Prepping garnishes
4.4 Bar upkeep
4.5 Helpful bar tools
Module 5: Interacting With The Customer
5.1 Greeting
5.2 Rules of etiquette
5.3 Proper customer interaction
5.4 Making appropriate recommendations
5.5 Handling customer complaints with poise
5.6 Dealing with a drunk customer
Module 6: Flair Bartending
6.1 History
6.2 Techniques
6.3 Guidelines
6.4 Improvisation
6.5 Entertainment
Module 7: Pouring Technique
7.1 Pouring a beer
7.2 Opening wine and champagne
7.3 Measuring
7.4 Shaking and straining
7.5 Mixing and muddling
7.6 Floating and layering
7.7 Free pouring
Module 8: Mixology
8.1 The basics
8.2 Properly making the classics
8.3 Creating new and exciting drinks
8.4 Planning a cocktail menu
8.5 Rules to follow
Module 9: Popular Cocktails Around The Globe
9.1 North America
9.2 Europe
9.3 Asia
9.4 East Asia
9.5 South America
9.6 Central America
9.7 Australia
9.8 Africa
Module 10: Pairing Cocktails With Food Or Events
10.1 Know your flavours
10.2 Match the season
10.3 Match the venue
10.4 Food pairing
10.5 Rules and guidelines
Career
Who is this course for
Whether you are looking to start a new career or want to revitalize the bartending career that you already have, we can help you gain the knowledge, etiquette, and helpful tips you will need to become a great mixologist.
Career path
After completing this course, you could:
Begin a career as a mixologist
Impress your bosses with your newfound skills, earning promotions or raises
Be a more capable bar manager
Wow friends and family at parties with your cocktail skills
Certification
Certification details
To receive certification, you must:
Complete every page of the course
Score at least 55% on the exam at the end of the course
That's it!
After successfully completing the course, you will immediately receive your PDF course certificate so you can instantly add it to your CV and display your achievement. You can also request a hard copy certificate to be sent to your postal address for a small printing and posting fee.
All our courses are accredited by the International Council for Online Educational Standards - www.icoes.org (accreditation number ICOES/00763/13/36). Most of our courses will earn you credits through Continuing Professional Development (CPD) / Continuing Education (CE). Check for the CPD logo on the course page.
CPD points are accepted and recognized by employers from both the public and private sectors, and academic institutions across the UK and internationally.
International Open Academy is also an officially approved TQUK (Training Qualifications UK) center, with the TQUK Center Number: C001157. 
TQUK is a national awarding body recognized by the UK Government and regulated by Ofqual (The Office of Qualifications and Examinations Regulation).
For further details, please visit https://internationalopenacademy.com/accreditation