On Sale
Clothes and Crafts for Your Pets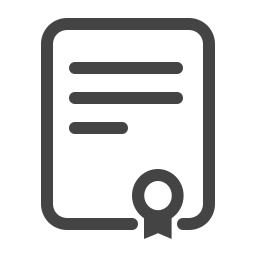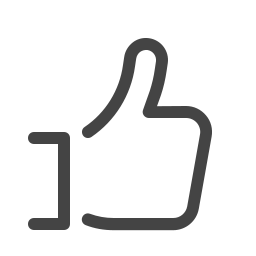 About
About the course
Are you ready to embark into the world of canine fashion? Would you like to create toys and games for your kitty? Have you been searching for the perfect halloween costume for Fido but just can't find it? Then this is the course for you!
In this course, you'll learn how to create fun, functional and fashionable clothing items for your pet. You'll also be taught dozens of ways to create toys from simple household items that are perfect for playing - and bonding - with your pet.
Pet toys are expensive, and most dogs destroy them in an afternoon. Do you want to save money while learning a new skill? How about turning old clothing into a fun outfit? That's recycling with a catwalk-worthy spin! Create a fashion line, make gifts to give all your favorite furry friends for the holidays, or produce the perfect winter wear for your waggy best friend - there's no limit to what you can make!
What you will learn
In this course, you will learn:
How to turn old clothing into a new look
The best way to take measurements
Maximizing comfort
Creating toys that will last through hours of playtime
Making toys from common household items
Fun ideas for playtime
Requirements
International Open Academy courses are designed for anyone with an interest in learning. No formal qualifications are required to study with us. Our courses are suitable if you want to learn new skills, start a new career, or if you're already working in a particular industry and wish to upgrade your talents and enhance your resume.
Lessons
Course Breakdown
Module 1: Introduction
Module 2: Projects For Cats
Module 3: Projects For Dogs
Module 4: Projects For Cats And Dogs
Module 5: No Sew Projects
Module 6: Shirt And Romper
Module 7: Bowtie And Sweater
Career
Who is this course for
This course is for any creative pet parent who wants to spoil their beloved pet while saving money! There is no better way to keep costs down than to make your own items, especially when you can easily repurpose common household goods and create amazing fashion and fun toys!
How will it help me
This course will help you save money, gain new skills, and will increase your bond with your pet! You could use these skills to create your own business, sell the items you make online, or give them as gifts to loved ones. By creating toys for your pet, you are making sure that they enjoy themselves, have playtime with you (their very favorite thing!) and won't be bored - which means they won't be chewing on anything that they shouldn't!
Certification
Certification details
To receive certification, you must:
Complete every page of the course
Score at least 55% on the exam at the end of the course
That's it!
After successfully completing the course, you will immediately receive your PDF course certificate so you can instantly add it to your CV and display your achievement. You can also request a hard copy certificate to be sent to your postal address for a small printing and posting fee.
All our courses are accredited by the International Council for Online Educational Standards - www.icoes.org (accreditation number ICOES/00763/13/36). Most of our courses will earn you credits through Continuing Professional Development (CPD) / Continuing Education (CE). Check for the CPD logo on the course page.
CPD points are accepted and recognized by employers from both the public and private sectors, and academic institutions across the UK and internationally.
International Open Academy is also an officially approved TQUK (Training Qualifications UK) center, with the TQUK Center Number: C001157. 
TQUK is a national awarding body recognized by the UK Government and regulated by Ofqual (The Office of Qualifications and Examinations Regulation).
For further details, please visit https://internationalopenacademy.com/accreditation