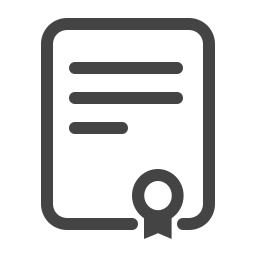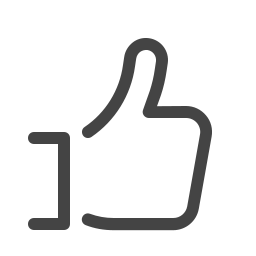 About
About the course
Now is your chance to put into action a career working with animals! This course is ideal for anyone with an aptitude for animals who wishes to turn their dreams into reality. It will help you discover where your strengths and talents lie and then brainstorm jobs that match your capabilities.
You will learn how to uncover employment opportunities you hadn't previously considered, and how to apply for those jobs to maximize your chances of success. From brainstorming a vague idea to uncovering amazing opportunities, this course also helps you achieve your aim by learning how to research your chosen path.
Know that there is huge competition for positions within the animal or pet sector, and to maximize your chances it's essential to impress. To do this you'll discover how to hone your portfolio and letter of application to create an outstanding impression with the interview panel, selection committee or prospective client.
In addition, you'll find a comprehensive directory of careers in the animal health, pet, and animal-related sectors; what those jobs entail and the qualifications needed. From understanding how to apply to vet school and increase your chance of receiving an offer, to training as an animal nutritionist through to a zookeeper, a Career with Animals has so much to offer you. This course will help those with a genuine calling to work with animals to reach that goal.
What you will learn
By taking this course you will:
Learn how to discover opportunities that hadn't previously occurred to you
Have realistic expectations about what working with animals involves
Know how to research a particular job, plus the skills and qualifications needed
Make your application or business standout from the crowd to give you a head start on the competition
Know how to apply to vet school
Understand the value of experience and how to get it at little cost or even get paid!
Requirements
International Open Academy courses are designed for anyone with an interest in learning. No formal qualifications are required to study with us. Our courses are suitable if you want to learn new skills, start a new career, or if you're already working in a particular industry and wish to upgrade your talents and enhance your resume.
Lessons
Course Breakdown
Module 1: Brainstorming And Research
1.1 Why Work with Animals?
1.2 Pros and Cons
1.3 Decide on Your Strengths
1.4 Reality Check
1.5 Where to Find Jobs
1.6 Researching the Job
1.7 Comparative Salaries
Module 2: Gaining Experience
2.1 Personal Experience
2.2 Unpaid Experience
2.3 Broadening Your Education
2.4 Volunteering Abroad
2.5 Internships
Module 3: Portfolios, Cv, And Application
3.1 Introduction
3.2 An Inspirational Portfolio
3.3 Writing a Killer CV
3.4 Creating an Awesome Application Letter
Module 4: Applying To Vet School
4.1 The Path to Vet School
4.2 Planning your Finance
4.3 Interviews and Experience
4.4 Veterinary Careers and Specializations
Module 5: Health-related Careers
5.1 Animal-assisted Therapist
5.2 Animal Behaviorist
5.3 Animal Chiropractor
5.4 Animal Geneticist
5.5 Animal Health Inspector
5.6 Artificial Insemination Officer
5.7 Nutritionist
5.8 Physiotherapist
5.9 Practice manager
5.10 Receptionist
5.11 Vet Tech (US) Vet Nurse (UK)
5.12 Vet Tech specializations
5.13 VSA
Module 6: Pet-related Careers
6.1 Animal Control Officer
6.2 Animal Cruelty Officer (ASPCA, RSPCA)
6.3 Animal Photographer
6.4 Detection Dog Handler
6.5 Dog Breeder
6.6 Dog Trainer
6.7 Doggy Daycare Owner
6.8 Dog Walker
6.9 Drug Company Rep
6.10 Groomer
6.11 Kennel Attendant/Manager
6.12 Pet Adoption Counsellor
6.13 Pet Food Salesperson
6.14 Pet Sitter
6.15 Pet Writer
6.16 Police Dog Handler
6.17 Service Dog Trainer
Module 7: Animal-related Careers
7.1 Animal Behaviorist
7.2 Aqua Culturist
7.3 Dairy Herdsmen
7.4 Ecologist
7.5 Equine Dentist
7.6 Exercise Rider
7.7 Farrier
7.8 Foaling Attendant
7.9 Fish and Game Warden
7.10 Groom
7.11 Herpetologist
7.12 Horse Identifier
7.13 Horse Pedigree Analyst
7.14 Jockey
7.15 Marine Biologist
7.16 Marine Mammal Trainer
7.17 Mounted Police Officer
7.18 Primatologist
7.19 Racing Steward, Starter, Outrider, Licensing Clerk
7.20 Ranch Manager
7.21 Reptile Breeder
Wildlife Biologist or Zoologist
Wildlife Rehabilitator
Zoo Keeper, Habitat Designer, Educator
Career
Who is this course for
This course is designed to empower:
People contemplating a career change, but who are uncertain what opportunities are out there
Students planning to apply to vet school
Those people with a calling to work with animals, but don't know in what capacity and wish to clarify their thinking
People wanting to weigh the pros and cons of a career with animals
Applicants who wish to create a standout application in their chosen field
Anyone wondering how to find out what experience is needed to enter a specific career or job
Career path
Candidates with an interest in working with animals
Anyone interested in a career in veterinary medicine or animal care
Existing animal care workers in pursuit of promotion
The careers are limitless, from zookeeper to vet, dog groomer to operator of a breed-specific rescue
Certification
Certification details
To receive certification, you must:
Complete every page of the course
Score at least 55% on the exam at the end of the course
That's it!
After successfully completing the course, you will immediately receive your PDF course certificate so you can instantly add it to your CV and display your achievement. You can also request a hard copy certificate to be sent to your postal address for a small printing and posting fee.
All our courses are accredited by the International Council for Online Educational Standards - www.icoes.org (accreditation number ICOES/00763/13/36). Most of our courses will earn you credits through Continuing Professional Development (CPD) / Continuing Education (CE). Check for the CPD logo on the course page.
CPD points are accepted and recognized by employers from both the public and private sectors, and academic institutions across the UK and internationally.
International Open Academy is also an officially approved TQUK (Training Qualifications UK) center, with the TQUK Center Number: C001157. 
TQUK is a national awarding body recognized by the UK Government and regulated by Ofqual (The Office of Qualifications and Examinations Regulation).
For further details, please visit https://internationalopenacademy.com/accreditation