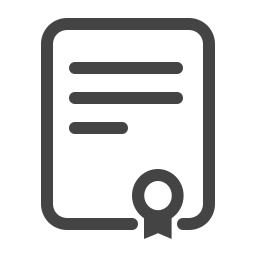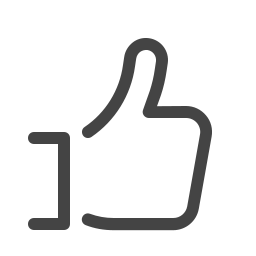 About
About the course
Did you know that the senior population is expected to double in the next few years? As the boomer population reaches age 65, the senior population is projected to reach 83.7 million – approximately twenty percent of the total US population.
According to Quartz Magazine, the future of American jobs is taking care of the elderly. The US Bureau of labor statistics predicts that the job of personal-care aide will be grow faster than any other. If you love helping and want a steady income and fulfilling career, then this is the job for you! 
Many older adults will need care in the near future. Parents, grandparents, and other relatives might already be in need of some help. This course, written by a registered nurse with over 40 years' experience, will teach you what you need to know!
Providing care is an important job - you need to be sure you're providing the best care possible in the correct way. Knowledge is the best way to prevent injuries of those in your care. 
Whether you are caring for a relative or work at a senior home, taking care of someone can be one of the most satisfying and rewarding experiences, but it can also be filled with many frustrations. This course guides you as you learn how to deal with the day-to-day challenges and responsibilities of elder care.
We take you step-by-step through everything you need to know, including:
Legal and financial information
Nutrition and bathing guides
How to have difficult conversations
How to make sure you also care for yourself 
What you will learn
This course will walk you through each aspect of caring for an older adult. The course author, with over 40 years' experience as a registered nurse, breaks down each area of care with simple, easy to follow instructions that will allow you to be the best carer you can be! 
This course will teach you:
How to best organize legal and financial information
Options in care, from at-home to nursing homes
Medical and nursing needs
Patient advocacy
Eastern and Western medicine 
Daily practical caring 
How to have tough conversations about end-of-life
Caring for yourself
And much more! 
Requirements
International Open Academy courses are designed for anyone with an interest in learning. No formal qualifications are required to study with us. Our courses are suitable if you want to learn new skills, start a new career, or if you're already working in a particular industry and wish to upgrade your talents and enhance your resume.
Lessons
Course Breakdown
Module 1: Introduction
1.1 What does "elderly" mean?
1.2 Advances in elder care
1.3 Options from independent living to full-time care
1.4 Legal and financial information
Module 2: Home And Community Resources
2.1 Safety in the home
2.2 Legal and financial information
2.3 End of life planning
2.4 Resources for care
Module 3: Health Concerns
3.1 Dementias
3.2 Emotional and behavioral challenges
3.3 Physical challenges
3.4 Comprehensive treatment
Module 4: Basic Care
4.1 Nutrition and Eating
4.2 Hygiene
4.3 Mobility
4.4 Medication Management
Module 5: Challenges For Caregivers
5.1 End-of-life Changes
5.2 Hospice
5.3 Caring for the Caregiver
5.4 Resources for Caregiver Support
Career
Who is this course for
This course is ideal for anyone who is considering a role in caring for an older adult. This could be a person thinking about becoming a geriatric nurse, a carer at a nursing home, wanting to volunteer with older adults, or someone who has elderly relatives and would like to make sure that they are able to give the best care possible. 
Everyone can benefit from learning how to provide exceptional care, both for the people around them and for themselves. Knowing that you can step up in an emergency and help others is valuable, as are the skills you will learn in this course.
Career path
This course could lead you to discovering the joys of nursing, working as a carer in a nursing home or assisted living facility, or considering a path towards working with older adults as a doctor. Many medical fields are focused on caring for older adults, and it may be that you find the passion of your life in one of them! 
Or perhaps this course simply allows you the peace of mind that you are caring for the loved older adults in your life to the absolute best of your ability. 
No matter what, the contents of this course will be invaluable! 
Certification
Certification details
To receive certification, you must:
Complete every page of the course
Score at least 55% on the exam at the end of the course
That's it!
After successfully completing the course, you will immediately receive your PDF course certificate so you can instantly add it to your CV and display your achievement. You can also request a hard copy certificate to be sent to your postal address for a small printing and posting fee.
All our courses are accredited by the International Council for Online Educational Standards - www.icoes.org (accreditation number ICOES/00763/13/36). Most of our courses will earn you credits through Continuing Professional Development (CPD) / Continuing Education (CE). Check for the CPD logo on the course page.
CPD points are accepted and recognized by employers from both the public and private sectors, and academic institutions across the UK and internationally.
International Open Academy is also an officially approved TQUK (Training Qualifications UK) center, with the TQUK Center Number: C001157. 
TQUK is a national awarding body recognized by the UK Government and regulated by Ofqual (The Office of Qualifications and Examinations Regulation).
For further details, please visit https://internationalopenacademy.com/accreditation