On Sale
Car Maintenance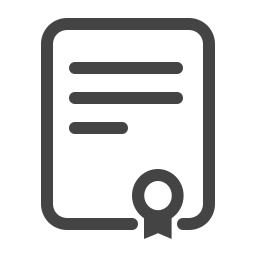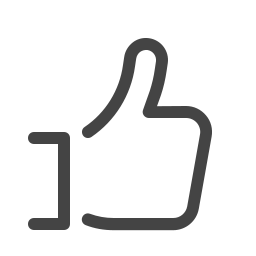 About
About the course
Owning a car is expensive enough with car payments, insurance, and gas; wouldn't it be nice if you no longer had to shell out money for repairs that you could do yourself? Our online DIY Car Maintenance course is designed to give you everything you need to be an expert with your car. No longer will you be at the whim of your local repair shop when it comes to:
Understanding what is under your hood
Working on a car safely
Basic car maintenance (changing tires, oil, wipers, etc.)
More advanced car maintenance (Changing filters, fluids, fuses, etc.)
Understanding and working on your brakes
Keeping your car functioning and performing like new
What you will learn
A newfound expertise in car maintenance can save you a lot of time, money, and hassle. Start taking control of your car, and learn how to keep it looking beautiful and performing flawlessly without having to spend thousands of dollars.
You will finally be able to avoid going to the mechanic for simple solutions that you can handle on your own. Even if you are going into this course know very little about cars, we can help you become an expert in every repair that can be done at home.
Requirements
International Open Academy courses are designed for anyone with an interest in learning. No formal qualifications are required to study with us. Our courses are suitable if you want to learn new skills, start a new career, or if you're already working in a particular industry and wish to upgrade your talents and enhance your resume.
Lessons
Course Breakdown
Module 1: Getting Started And Staying Safe
What is under the hood?
What you need in your toolbox
Preparing to work
Basic safety techniques
Clean up and disposal
Module 2: Basic Maintenance
Changing a tire
Checking and changing the oil
Installing windshield wipers
Replacing headlights
Small bodywork
Module 3: More Advanced Maintenance
How to change your filters
Checking your transmissionfluid
Heating and cooling systems
Checking, changing, and charging a battery
Replacing fuses and spark plugs
Module 4: Brake Maintenance
Troubleshooting brake problems
How to check and inspect your brakes
How to check and change your brake fluid
How to check your wheel bearings
Module 5: Other Maintenance You Can Do Yourself
Replacing belts
Fixing leaks
Paint touch-ups
Adding amenities to the car
Keeping your car beautiful
Career
Who is this course for
This course is ideal for anyone who owns a car! Whether you are looking for an introductory course on car maintenance that will get you started towards working as a mechanic, or you are just looking to understand how to do basic maintenance on your car, our online course is exactly what you need. 
Career path
After completing this course, you could:
Further explore a career in the auto industry
Help family and friends with their cars
Ensure that your car is safe and well maintained
Certification
Certification details
To receive certification, you must:
Complete every page of the course
Score at least 55% on the exam at the end of the course
That's it!
After successfully completing the course, you will immediately receive your PDF course certificate so you can instantly add it to your CV and display your achievement. You can also request a hard copy certificate to be sent to your postal address for a small printing and posting fee.
All our courses are accredited by the International Council for Online Educational Standards - www.icoes.org (accreditation number ICOES/00763/13/36). Most of our courses will earn you credits through Continuing Professional Development (CPD) / Continuing Education (CE). Check for the CPD logo on the course page.
CPD points are accepted and recognized by employers from both the public and private sectors, and academic institutions across the UK and internationally.
International Open Academy is also an officially approved TQUK (Training Qualifications UK) center, with the TQUK Center Number: C001157. 
TQUK is a national awarding body recognized by the UK Government and regulated by Ofqual (The Office of Qualifications and Examinations Regulation).
For further details, please visit https://internationalopenacademy.com/accreditation