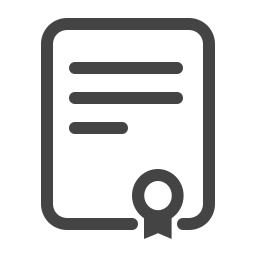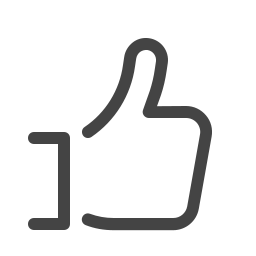 About
About the course
Have you ever wanted to start a business selling a product or service? Ever stopped because you didn't know how much to charge?
One of the most difficult parts of starting up a business is deciding how much to charge consumers for your product or service. The challenge of this comes from the delicate process of avoiding business failure. To make money on a startup business, the owner must generate enough revenue to not only cover the costs of running the business but also to bring in a surplus, which is the business's profit. No one starts a business to break even! Charging too much or too little causes the product or service to become uncompetitive in the market, and will likely determine whether or not the startup business will fail. Charge too much and the target market may seek out more cost-effective options. Charge too little and the business may not be able to net any profits from sales. Because of this, choosing an initial price point is a decision that plagues many starting business owners.
If you're thinking about starting a business, this course will start you on the path to planning and executing a smart, future-focused price point that will set your business on the path to a workable profit margin.
What you will learn
This course is designed to lead the student through the best practices for pricing products and services for the purposes of establishing an initial market value. In addition, students will learn how to monitor the market for trends, determine when a price adjustment is necessary, and maintain ongoing market research for application to products and services.
The first module covers initial considerations, such as the relationship between costs, profits, and pricing, determining the value of the product or service, and at what point in the process a price should be determined.
The next two modules outline common pricing methods and address the differences between pricing products and pricing services. There is a separate module for product pricing and one for service pricing.
Module four teaches the student about price adjustments, including when to use a marketing strategy versus when to adjust price, and how to increase prices graciously.
The fifth and final module introduces future-minded practices, including how to conduct ongoing market research and monitor the future of the market for the product or service in question.
Requirements
International Open Academy courses are designed for anyone with an interest in learning. No formal qualifications are required to study with us. Our courses are suitable if you want to learn new skills, start a new career, or if you're already working in a particular industry and wish to upgrade your talents and enhance your resume.
Lessons
Course Breakdown
Module 1 : Considerations To Make When Pricing A Product
1.1 Costs, Profits, and Pricing: How are they Connected?
1.2 When to Should Set the Price Point
1.3 When to Review the Price Point
1.4 Value-Based Pricing
1.5 The Relationship between Product and Price
Module 2 : Pricing Your Product
2.1 Market Research for Products
2.2 Cost-Plus Pricing
2.3 Demand Pricing
2.4 Markup Pricing
2.5 Profit Margin and Future Planning
Module 3 : Pricing Your Service
3.1 Market Research for Services
3.2 Determining Hourly Rates
3.3 Determining Contract Rates
3.4 Perceived Value vs. Profit Margin
Module 4 : Making Pricing Adjustments
4.1 How to Analyze Sales Trends
4.2 When to Make Adjustments to Price Points (and when not to)
4.3 Promotions vs. Price Adjustments
4.4 Increasing Price Graciously
Module 5 : Continuing Practices For Price
5.1 Ongoing Market Research
5.2 Maintaining a Profit Analysis System
5.3 Monitoring your Market's Future
Career
Who is this course for
This course is ideal for those who:
Want to start a business but want more information
Have already started their business, but feel that their pricing is not optimal
Are managing or leading a small business
Are looking to increase their small business knowledge and skill set 
Who are deeply interested in all aspects of creating and successfully running a small business
Career path
Upon completion of this course, you will:
Be able to confidently price the services and goods in your business
Focus on other aspects of your business, knowing that you have the correct skills to set prices
Assist other businesses with their pricing strategies
Share the benefits of your knowledge in a consultancy
Help friends and family
Certification
Certification details
To receive certification, you must:
Complete every page of the course
Score at least 55% on the exam at the end of the course
That's it!
After successfully completing the course, you will immediately receive your PDF course certificate so you can instantly add it to your CV and display your achievement. You can also request a hard copy certificate to be sent to your postal address for a small printing and posting fee.
All our courses are accredited by the International Council for Online Educational Standards - www.icoes.org (accreditation number ICOES/00763/13/36). Most of our courses will earn you credits through Continuing Professional Development (CPD) / Continuing Education (CE). Check for the CPD logo on the course page.
CPD points are accepted and recognized by employers from both the public and private sectors, and academic institutions across the UK and internationally.
International Open Academy is also an officially approved TQUK (Training Qualifications UK) center, with the TQUK Center Number: C001157. 
TQUK is a national awarding body recognized by the UK Government and regulated by Ofqual (The Office of Qualifications and Examinations Regulation).
For further details, please visit https://internationalopenacademy.com/accreditation