On Sale
Building your own Computer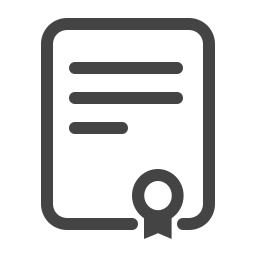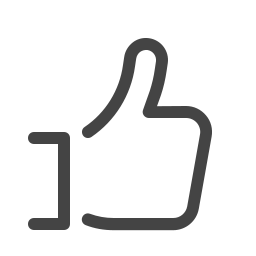 About
About the course
Calling all tech aficionados, super users, and computer newbies!
In our modern digital age, it's no longer considered "nerdy" to be fascinated by computers and technology. In fact, nerd culture is considered the height of cool, and techies are lauded and highly sought out for their knowledge and expertise. We all use computers in some way, shape, or form, so why not become better acquainted with your computer? In this course, we'll peel back the layers and show you what's behind the scenes of your machine.
Learn how to build your own computer in this online course
Learning how to build a computer not only gives you the steps to physically build a unit, but it will also give you a better understanding and appreciation for how your computer functions. We'll give you a crash course in computer lingo and explain all the terms you've always heard about – RAM, CPU, Graphics Card, etc. and show you why they're important. We'll also advise you on the parts and accessories you should be using to get the most from your machine.
Whether you're dissatisfied with floor models and want to build a custom unit, or just want to know how your computer works, this course is perfect for the computer-curious individual who wants to learn more about their technology.
What you will learn
In this course we will teach you:
The mechanics behind your computer screen – how all the parts come together to make your computer work
An intro to operating systems and computer peripherals (keyboard, mouse, speakers, etc.)
The components and parts inside AND outside a computer, and what function they service
A crash course in Motherboards, CPU, Memory, Storage and Graphics
How to select components and parts to meet your needs and budget
How to build your own computer, including tools, supplies, and safety tips
To test your new machine and get it ready to use
Whether you're already computer literate or are starting from scratch, this course will equip you with the skills and knowledge to better interact with, and make use of, your personal computer. Once you know how they work, it's easy to figure the rest out!
Requirements
International Open Academy courses are designed for anyone with an interest in learning. No formal qualifications are required to study with us. Our courses are suitable if you want to learn new skills, start a new career, or if you're already working in a particular industry and wish to upgrade your talents and enhance your resume.
Lessons
Course Breakdown
Module 1: Say Hello To The Modern Computer
Evolution of the PC
What Makes a Computer Tick
Design Overview
Need vs. Want: Practical & Budget Considerations
Operating Systems
Peripherals
Module 2: The Component Challenge, Part 1
Quick Advice
Motherboard
CPU
Memory
Storage & Optical Drives
Graphics
Module 3: The Component Challenge, Part 2
Sound
WIFI and Bluetooth Adapters
Power Supply
Case
Cooling & Ventilation
Module 4: Let's Build A Computer!
A Word on Safety
Tools, Location, and Comfort
Putting it all Together, Part 1
Putting it all Together, Part 2
Cable Management
Closing Up
Module 5: Getting Your Computer Ready For Action
Review of Our Computer Build
BIOS Updates
Installing an Operating System
Connecting to the Internet
Downloading & Installing Updates
Happy Computer, Happy User
Career
Who is this course for
This course is for you if you:
Are in the market for a new computer and want to understand the nuances between brands and models to get more value for your spend
Enjoy electronics, gadgetry, building, and working with your hands
Want a custom computer to meet your specific user needs (i.e. gaming, digital art, etc. or if you suffer from impairment or disability, etc.)
Want more value for your spend (build a cheap gaming computer that has all the features you want!)
Are considering a career in the tech industry (i.e. network support, help desk, or computer repair)
Want to take your computer proficiency to the next level
Career path
After completing this course, you could:
Find work at a computer store, building and fixing units for clients
Teach others to build their own units
Work in as an IT person 
Build yourself the perfect computer to run your online business
Certification
Certification details
To receive certification, you must:
Complete every page of the course
Score at least 55% on the exam at the end of the course
That's it!
After successfully completing the course, you will immediately receive your PDF course certificate so you can instantly add it to your CV and display your achievement. You can also request a hard copy certificate to be sent to your postal address for a small printing and posting fee.
All our courses are accredited by the International Council for Online Educational Standards - www.icoes.org (accreditation number ICOES/00763/13/36). Most of our courses will earn you credits through Continuing Professional Development (CPD) / Continuing Education (CE). Check for the CPD logo on the course page.
CPD points are accepted and recognized by employers from both the public and private sectors, and academic institutions across the UK and internationally.
International Open Academy is also an officially approved TQUK (Training Qualifications UK) center, with the TQUK Center Number: C001157. 
TQUK is a national awarding body recognized by the UK Government and regulated by Ofqual (The Office of Qualifications and Examinations Regulation).
For further details, please visit https://internationalopenacademy.com/accreditation