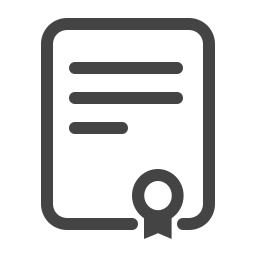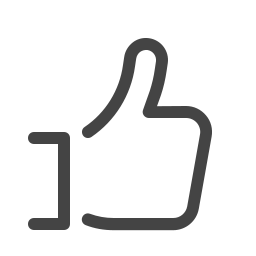 About
About the course
Our life journey is dictated by self-confidence - is yours where you want it to be?
Self-confidence is a vital part of a happy life. The ability to trust in yourself, make good decisions, move through social settings with ease, and take big chances all are tied to how you view yourself.
Self-confidence is also a skill, that can be learned and practiced daily. Navigating fear, building belief in yourself, and learning to trust yourself are all invaluable skills that you will learn in this course.
What you will learn
In this course, you'll learn what self-confidence is, how it can be built, and the ways in which strengthening your self-confidence will enrich your life. From negative thoughts to dealing with fear, from body language to setting goals, we will cover every area of self-confidence to leave you with a full understanding of the subject.
Our course includes videos, written lessons, exercises and exams. This gives you a well-rounded introduction to self-confidence- however you like to learn.
Requirements
International Open Academy courses are designed for anyone with an interest in learning. No formal qualifications are required to study with us. Our courses are suitable if you want to learn new skills, start a new career, or if you're already working in a particular industry and wish to upgrade your talents and enhance your resume.
Lessons
Course Breakdown
Module 1: The Cornerstones Of Self-confidence
1.1 Understanding Confidence
1.2 Taking Personal Responsibility
1.3 Your Comfort Zone
1.4 The Hero Exercise
Module 2: Thinking Confident
2.1 Control and Habit
2.2 Thinking, Doing, and Feeling
2.3 Confidence Jenga Exercise
Module 3: Thoughts And Feelings
3.1 Thinking About Thinking
3.2 Tackling Fear
3.3 Watch Your Language
Module 4: Managing Fear
4.1 Managing Fear
4.2 Body Language and a Uniform of Confidence
4.3 Five Confidence Strategies
Module 5: Goals And Intentions
5.1 Results and Intentions
5.2 SMART Goal Setting
5.3 Final Thoughts
Career
Who is this course for
 This course is for anyone of any age with an interest in reaching their full potential. No matter your gender, age, or career, there is space to improve yourself, and your life!
Career path
This course is for anyone, in any career. No matter your job, improving your self-confidence will improve your prospects. Becoming a self-assured, confident person can lead to promotions, raises, moves into the career of your dreams, and many other positive changes.
Certification
Certification details
To receive certification, you must:
Complete every page of the course
Score at least 55% on the exam at the end of the course
That's it!
After successfully completing the course, you will immediately receive your PDF course certificate so you can instantly add it to your CV and display your achievement. You can also request a hard copy certificate to be sent to your postal address for a small printing and posting fee.
All our courses are accredited by the International Council for Online Educational Standards - www.icoes.org (accreditation number ICOES/00763/13/36). Most of our courses will earn you credits through Continuing Professional Development (CPD) / Continuing Education (CE). Check for the CPD logo on the course page.
CPD points are accepted and recognized by employers from both the public and private sectors, and academic institutions across the UK and internationally.
International Open Academy is also an officially approved TQUK (Training Qualifications UK) center, with the TQUK Center Number: C001157. 
TQUK is a national awarding body recognized by the UK Government and regulated by Ofqual (The Office of Qualifications and Examinations Regulation).
For further details, please visit https://internationalopenacademy.com/accreditation