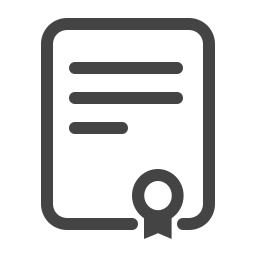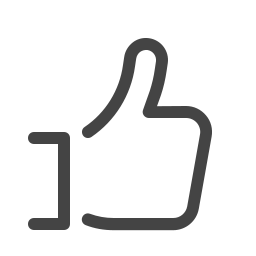 About
About the course
Would you like to join an amazing community of 150,000 people familiar with British Sign Language? You'd love to say 'good morning', 'How are you?', Can I help you?' in their first language - British Sign Language. But you don't know how. Until now!

Is British Sign Language easy to learn?

Yes, and it's fun too. In this video course, you will meet YouTuber and Deaf role model, Jazzy. Watch and copy each sign, body movement and facial expression perfectly to hold meaningful conversations with the Deaf community. 

The beauty of this British Sign Language course with videos is you can pause and practice the signs as often as you need. 

Talk about:
Your family, pets and home life
Describe people
Clothes
Travel and holidays
Your feelings
The weather (we love talking about the weather!)
Getting out and about
Asking for directions
Going shopping
Fancy a drink?
More than that, find out about Deaf culture and etiquette so you know the right way to communicate. 

Join Jazzy in her journey to encourage more hearing people to learn British Sign Language and explore Deaf culture.  
What you will learn
Quickly learn phrases you can use everyday and confidently sign in many real-life situations from shopping and travelling to socializing and talking about your family.

Get an insight into the Deaf community, how to communicate properly and what not to say. Have the answers to questions such as:
Is British sign language the same as American sign language? 
No, they are 2 totally separate languages. Although the UK and USA share the same oral language, English. BSL is very different to ASL - only 31% of signs are identical. Australia and New Zealand sign languages evolved from BSL and use the same grammar, manual alphabet and 82% of signs are identical.
What is British Sign Language?
BSL has a long history and has been recognised by the UK government as an official minority language since 2003. It has its own grammatical structure and syntax, as you will find out. It is a very visual language using gestures, facial expressions and body language. Studying BSL will be a super full-body workout and exercise your brain too.
Requirements
International Open Academy courses are designed for anyone with an interest in learning. No formal qualifications are required to study with us. Our courses are suitable if you want to learn new skills, start a new career, or if you're already working in a particular industry and wish to upgrade your talents and enhance your resume. 
Lessons
Course Breakdown
Module 1: Introduction
1.1. Meet your tutor, Jazzy Whipps, YouTuber and native BSL speaker
1.2. Course overview: How will learning BSL help me?
1.3. What is British Sign Language?
1.4. What hearing people get wrong: Deaf culture and etiquette
1.5. How to form a sentence in BSL
1.6. Grammar basics: Past, future and present
Module 2: Let's Get Started
2.1. Facial expressions
2.2. British Sign Language alphabet and fingerspelling
2.3. Handshapes
2.4. British Sign Language introductions and greetings
Module 3: The Basic Building Blocks
3.1. Numbers
3.2. Colours
3.3. Days of the week
3.4. Months
Module 4: Family And Home
4.1. Talking about family members
4.2. Pets and other animals
4.3. Describing people
4.4. Social occasions and invitations
4.5. Jobs and school
Module 5: Further Essentials
5.1. Talking about clothes
5.2. Vehicles and transport
5.3. How do you feel?
5.4. Travel and vacations
5.5. How's the weather?
Module 6: Out And About
6.1. Places around town
6.2. How do I get to the post office?
6.3. I like spaghetti
6.4. Time for a drink
6.5. Let's go shopping
6.6. Thanks and goodbye
Career
Who is this course for
Every hearing person who wants to reach out and make a huge difference to the 150,000 BSL users should study this British Sign Language course
People who are hard of hearing or suffering hearing loss and finding it harder to communicate can learn to talk in BSL
Anyone who deals with the public - from shop assistants to medical professionals - will benefit from knowing BSL to better understand their Deaf customers and clients
People who work with or around Deaf people including family members, friends, colleagues and clients, and who want to help them feel included
Anyone interested in learning a worthwhile skill which will further their career   
Whatever your job, you can offer excellent customer service by being able to greet Deaf customers in their language
How will it help me
Our easy-to-learn video British Sign Language course enables you to pick up BSL quickly to confidently hold a conversation, ask questions and understand Deaf etiquette
Brighten up someone's day by communicating with them in their first language, BSL
This course is self-paced so you can learn when you want, 24/7, and watch the videos as often as you need
Career path
Knowing BSL sign language will enhance your CV, particularly if your work involves dealing with the public
Study further to get a rewarding job helping others, such as a:

Support worker
Teacher or teaching assistant
Campaigner
Audiologist
BSL interpreter

Volunteer at Deaf community events 
Certification
Certification details
To receive certification, you must:
Complete every page of the course
Score at least 55% on the exams throughout the course
That's it!
 After successfully completing the course, you will immediately receive your PDF course certificate so you can instantly add it to your CV and display your achievement. You can also request a hard copy certificate to be sent to your postal address for a small printing and posting fee.

All our courses are accredited by the International Council for Online Educational Standards - www.icoes.org (accreditation number ICOES/00763/13/36). Most of our courses will earn you credits through Continuing Professional Development (CPD) / Continuing Education (CE). Check for the CPD logo on the course page.

CPD points are accepted and recognized by employers from both the public and private sectors, and academic institutions across the UK and internationally.

International Open Academy is also an officially approved TQUK (Training Qualifications UK) center, with the TQUK Center Number: C001157. 

TQUK is a national awarding body recognized by the UK Government and regulated by Ofqual (The Office of Qualifications and Examinations Regulation).

For further details, please visit https://internationalopenacademy.com/accreditation