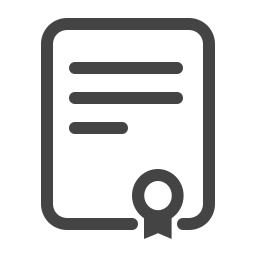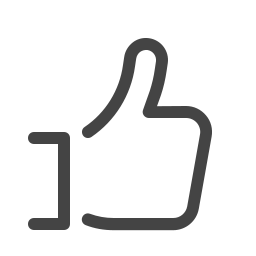 About
About the course
Weddings are one of the largest event industries, and brides want the best for their big day! Wedding and special occasion makeup is highly desired, and clients are willing to pay for high quality services.
As a wedding and special event makeup artist, you have the opportunity to grow your clientele considerably as you master your craft.
Many people do not consider the special circumstances that occur during weddings and events, such as difficult lighting and photography. This course will teach you the ways to apply makeup in the most optimal way, so your clients leave happy.
What you will learn
When you complete this course, you will:
Understand the best types of makeup to use for yourself and your clients.
Master application techniques to enhance features while incorporating requests and trends.
Learn how to incorporate a color palette into your makeup to coordinate with an event.
Understand how photography and lighting can effect makeup, and learn how to apply makeup to look best in those situations.
Learn tips and tricks to increase the longevity of makeup wear, and keep the makeup you apply looking flawless all day long.
Gain knowledge of product specifics to identify what items work best for individual client.
Know how to prepare yourself or your bride for the big day.
Leave armed with information on the business aspect of wedding and events makeup.
Requirements
International Open Academy courses are designed for anyone with an interest in learning. No formal qualifications are required to study with us. Our courses are suitable if you want to learn new skills, start a new career, or if you're already working in a particular industry and wish to upgrade your talents and enhance your resume.
Lessons
Course Breakdown
Module 1: Face Makeup
1.1 Preparing the skin
1.1.1 Cleansing
1.1.2 Exfoliating & Toning
1.1.3 Hydrating
1.2 Sunless Tanning
1.2.1 What are the options?
1.2.2 Application best practices
1.3 Face Makeup
1.3.1 Different foundation finishes
1.3.2 Different foundation formulas
1.3.3 Concealer
1.3.4 Powder
1.4 Foundation Application
1.4.1 Brushes – What type to choose?
1.4.2 Sponges – What type to choose?
Module 2: Eye Makeup
2.1 Defining the eye shape
2.2 Application tips for each eye shape
2.3 Eyeshadow
2.3.1 What are the different eyeshadow finishes?
2.3.2 Warm vs. cool tones
2.3.3 Bridal eyeshadow color palette
2.4 Eyeliner
2.4.1 What are the different types of eyeliner?
2.4.2 Application techniques for each eye shape
2.5 Mascara
2.5.1 Choosing a mascara formula
2.5.2 Mascara wands and their results
2.6 False Lashes
2.6.1 Different last shapes, and how to choose the right one
2.6.2 How to apply false lashes
Module 3: Lips, Cheeks & Brows
3.1 Lip Products
3.1.1 Lipstick Types
3.1.2 Lip liner – how to apply and use effectively
3.1.3 Lip gloss
3.2 Cheeks
3.2.1 Blush color and application
3.2.2 Bronzer finishes
3.2.2.1 Effective contouring techniques
3.2.3 Highlighter – liquid, cream or powder?
3.2.3.1 How to apply highlighter for brides
3.3 Eyebrows
3.3.1 Eyebrow grooming basics
3.3.2 Tools and products to fill in different brows
Module 4: Special Considerations For Weddings & Events
4.1 Photography
4.1.1 Face makeup and photography
4.1.1.1 Foundations that don't reflect in photos
4.1.1.2 Face shaping with makeup for photos
4.1.2 Eye makeup and photography
4.1.2.1 Shimmer vs. matte in photos?
4.1.2.2 Eye enhancing tips for photography
4.2 Lighting
4.2.1 Makeup for natural lighting
4.2.2 Makeup for artificial lighting
4.2.3 Makeup for stage lighting
4.2.4 Makeup for dim lighting
4.3 Durability
4.3.1 How to prep the skin to help makeup last
4.3.2 Primers
4.3.2.1 Facial primers
4.3.2.2 Eye primers
4.3.2.3 Lip primers
4.3.3 Finishing Sprays
Module 5: Bridal & Special Occasion Makeup As A Business
5.1Finding clientele
5.1.1 Wedding boards, websites and other resources
5.1.2 The importance of referrals
5.1.3 Creating a portfolio
5.2 Preparing for the big day
5.2.1 How to work with a bride prior to her wedding
5.2.2 Color palette and theme understanding
5.2.3 Consultations and trial runs
5.2.4 Should you charge a deposit?
5.3 Creating your kit
5.3.1 Makeup essentials
5.3.1.1 Kit essentials – face makeup
5.3.1.2 Kit essentials – eye makeup
5.3.1.3 Kit essentials – lip & cheek makeup
5.3.2 Tool essentials
5.3.2.1 Kit essentials – brushes
5.3.2.2 Kit essentials – Tools & Accessories
5.3.2.3 Kit essentials – Applicators & disposables
5.3.3 Hygiene and sterilization basics
5.4 Managing event day
5.4.1 Working with the bridal party
5.4.2 Professionalism during events
5.4.3 Payment
5.5 Growing your business
Career
Who is this course for
This course is perfect for:
A makeup artist looking to fine tune their skill with bridal and event makeup
Brides who are looking to master their own makeup for their special day
Anyone with an upcoming event who wants to elevate their everyday makeup
Wedding industry professionals looking to add makeup services to their offerings
Photographers who want to understand what makeup will look best in their photos
Career path
After you complete this course, you could:
Provide professional make up to assist photographers and stylists.
Improve the skill level of your professional make up service to individual clients.
Work as a wedding stylist and makeup artist
Consult with wedding planners on trends, the best looks, and how to achieve the highest quality photos and style.
Do makeup for bridal fashion shows, or other special events
Certification
Certification details
To receive certification, you must:
Complete every page of the course
Score at least 55% on the exam at the end of the course
That's it!
After successfully completing the course, you will immediately receive your PDF course certificate so you can instantly add it to your CV and display your achievement. You can also request a hard copy certificate to be sent to your postal address for a small printing and posting fee.
All our courses are accredited by the International Council for Online Educational Standards - www.icoes.org (accreditation number ICOES/00763/13/36). Most of our courses will earn you credits through Continuing Professional Development (CPD) / Continuing Education (CE). Check for the CPD logo on the course page.
CPD points are accepted and recognized by employers from both the public and private sectors, and academic institutions across the UK and internationally.
International Open Academy is also an officially approved TQUK (Training Qualifications UK) center, with the TQUK Center Number: C001157. 
TQUK is a national awarding body recognized by the UK Government and regulated by Ofqual (The Office of Qualifications and Examinations Regulation).
For further details, please visit https://internationalopenacademy.com/accreditation