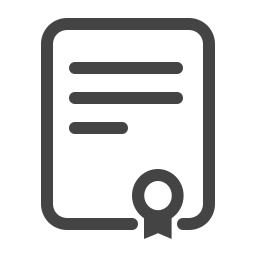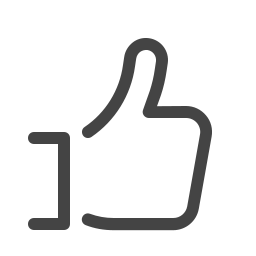 About
About the course
Are you invisible online? Are your competitors higher up on Google than you? How can you beat them and attract clients to come to you instead? By harnessing the power of SEO.

Whether you wish to become an SEO expert earning $75-$200 an hour or you wish to avoid having to spend all that money on expert SEO services, this course will be your savior.

How do I become an SEO expert?

Meet course tutor and digital marketing expert Diego Davila has already helped more than 400,000 people and businesses. Now he will empower you to use expert SEO strategies to:
Skyrocket your online presence  
Attract customers worldwide by being found by the 86% of consumers who rely on the internet to find a local business 
Reap long-term benefits of increased traffic from the SEO work you implement today

You won't be mystified by SEO jargon any more, because you will:
Know what SEO stands for and how it helps your business thrive online
Enjoy the thrill of searching for keywords that will enable you to leap up in your Google ranking
Know what "optimize your website" means and carry out the techniques to make it happen
Use proven SEO strategies, such as backlinks, to establish your business and brand online

How to become an SEO expert is answered in this exciting course. Study now to put these easy-to-understand steps in place to outrank your rivals and get the online fame and fortune your business deserves.


What marks this course apart?
This course follows a well-structured syllabus designed by experts 
We will walk you through everything you need to know on the topic in easy-to-understand, jargon-free language 
The courses are designed around you. You can study when and where it suits you  
The course is accredited by ICOES. A certificate is available to download immediately on completion of the course 
We have a 5-star customer support team which is there to assist students every step of the way
More than 95% of our students would recommend our courses to their friends
What you will learn
This course hands you golden nuggets of information to become an SEO specialist. Get the answers to regular SEO problems such as: 
How will I get to the holy grail of page 1 on Google?
What exactly is SEO and why is it so important for business success?
What are keywords? How do I find them? How do I know which keywords to use?
What does it mean to optimize your website? How will it benefit me?  
What are backlinks and how do I use them effectively?
How can I use social media to strengthen my brand?
Requirements
International Open Academy courses are designed for anyone with an interest in learning. No formal qualifications are required to study with us. Our courses are suitable if you want to learn new skills, start a new career, or if you're already working in a particular industry and wish to upgrade your talents and enhance your resume. 
Lessons
Course Breakdown
Module 1: Introduction To Seo
1.1. Meet your tutor, digital marketing expert Diego Davila
1.2. Course overview
1.3. An introduction to SEO and why it's important for your brand
1.4. Ten crucial SEO ranking factors you need to know
Module 2: Developing Keyword Strategies
2.1. What are keywords and why are they important?
2.2. Performing effective keyword research with Google keyword planner
2.3. The best keyword research tools
2.4. Domain authority and trustworthiness
Module 3: Preparing Your Website For Seo
3.1. Optimizing your WordPress website
3.2. Migrating your website from Http to Https
3.3. Making your website mobile-friendly
3.4. Checking your website page speed
3.5. Optimizing your website with the Yoast SEO plugin
3.6. More advanced techniques
Module 4: Establish Your Business And Online Brand
4.1. SEO strategy to establish your business and brand online
4.2. The importance of backlinks
4.3. Great ideas to unlock the power of backlinks
4.4. Create a Google My Business profile
Module 5: The Power Of Social Media And Video
5.1. The importance of video
5.2. SEO for your YouTube channel
5.3. Optimizing SEO for Facebook, Instagram and Twitter
5.4. Setting up social media post scheduling
Module 6: Bringing It All Together
6.1. How to find directories to submit your website
6.2. Key point review
6.3. Farewell and final words
Career
Who is this course for
Everyone who has a website. Who doesn't want to attract more traffic, be better known and make more money?
Anyone who has tried to rank a website before and it didn't work. Using these proven SEO techniques will give you results
Anyone who wants to become an SEO specialist earning $75-$200 an hour
Business owners and entrepreneurs who want to stay ahead of their competition and rank above them on Google
People who want to add expert SEO services to their skills list or resume
Web developers who can help their clients optimize their website from the start
Anyone who works in digital marketing who wants to write copy that Google will love
All online writers, such as journalists and bloggers, who want people to see and read what they are writing
Social media users who want to optimize their profiles and YouTube videos for the search engines
How will it help me
You already know how important SEO is. With this online course, you also need to know what are the best SEO strategies that will work for you and not waste your time or money. Use the high-value content from an SEO expert to put your website and your business in front of more customers anywhere, anytime, online.
Career path
Become an SEO specialist to help other businesses improve their ranking
Offer expert SEO services as part of your role as a social media manager, digital marketer, website designer or developer, online writer or blogger
Be an invaluable part of any business with your SEO knowledge to help them build their brand online
Certification
Certification details
To receive certification, you must:
Complete every page of the course
Score at least 55% on the exams throughout the course
That's it!
After successfully completing the course, you will immediately receive your PDF course certificate so you can instantly add it to your CV and display your achievement. You can also request a hard copy certificate to be sent to your postal address for a small printing and posting fee.
All our courses are accredited by the International Council for Online Educational Standards - www.icoes.org (accreditation number ICOES/00763/13/36). Most of our courses will earn you credits through Continuing Professional Development (CPD) / Continuing Education (CE). Check for the CPD logo on the course page.
CPD points are accepted and recognized by employers from both the public and private sectors, and academic institutions across the UK and internationally.
International Open Academy is also an officially approved TQUK (Training Qualifications UK) center, with the TQUK Center Number: C001157. 
TQUK is a national awarding body recognized by the UK Government and regulated by Ofqual (The Office of Qualifications and Examinations Regulation).
For further details, please visithttps://internationalopenacademy.com/accreditation