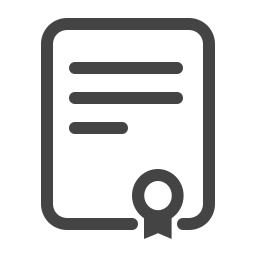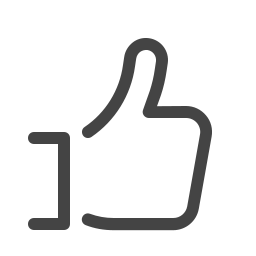 About
About the course
Whether you are mixing it up or serving customers, good bar management is what you need to learn in order to keep your customers happy, make sure that they come back.
Seeing your customers smiling is pure magic. Achieving that is pure science, and we are going to teach you all the essentials.
Having bar management education will open new doors to you, whether you are looking for an internship or even a bar management position at a top venue, this is the foundation you need to build your career on.
What you will learn
In this course you will learn the why's, what's and how's of bar management:
choosing bar management as a career path
running your bar smoothly, and keeping it well stocked, safe, and profitable
being an ace bartender
keeping your bar business right on top of the game.
You will also learn the fundamentals of creating mouthwatering beverages that will put that magical smile on the faces of your customers.
Requirements
International Open Academy courses are designed for anyone with an interest in learning. No formal qualifications are required to study with us. Our courses are suitable if you want to learn new skills, start a new career, or if you're already working in a particular industry and wish to upgrade your talents and enhance your resume.
Lessons
Course Breakdown
Module 1: Working In A Bar
Why choose Bar Management as a career?
What you need to get started
Following the law and responsible service of alcohol
The role of the bar manager
Module 2: The Bar Business
Managing bar employees
Procurement and suppliers
Efficient inventory management
Stocktaking and stock control
Preventing theft
Keeping it clean
Managing conflict and violence in bars
Module 3: Promoting Your Bar
Keeping up with the industry
Marketing
Social media
Deals
Repeat customers
Module 4: The Smart Bartender
Your individual style
Keeping customers happy
Stress management
Managing conflict and violence in bars
Organization
Module 5: Overview Of Drinks
Shooters
Cocktails
Exotic Drinks
Personalization
Career
Who is this course for
This is an ideal course for current and aspiring bartenders and servers. The more you know about the structure of bar management, the better you will be able to do your job! Better still, your knowledge and ability will impress your bosses, and that will bring you quick promotions and raises. 
Career path
After competing this course, you could:
Get a job as a bar manager, perhaps in the venue of your dreams!
Be a better bartender and server, more able to step up and take responsibility
Impress your bosses with your newfound skills and knowledge, perhaps earning raises and promotions
Be better able to open up your own bar and be certain that it will be a success
Certification
Certification details
To receive certification, you must:
Complete every page of the course
Score at least 55% on the exam at the end of the course
That's it!
After successfully completing the course, you will immediately receive your PDF course certificate so you can instantly add it to your CV and display your achievement. You can also request a hard copy certificate to be sent to your postal address for a small printing and posting fee.
All our courses are accredited by the International Council for Online Educational Standards - www.icoes.org (accreditation number ICOES/00763/13/36). Most of our courses will earn you credits through Continuing Professional Development (CPD) / Continuing Education (CE). Check for the CPD logo on the course page.
CPD points are accepted and recognized by employers from both the public and private sectors, and academic institutions across the UK and internationally.
International Open Academy is also an officially approved TQUK (Training Qualifications UK) center, with the TQUK Center Number: C001157. 
TQUK is a national awarding body recognized by the UK Government and regulated by Ofqual (The Office of Qualifications and Examinations Regulation).
For further details, please visit https://internationalopenacademy.com/accreditation