On Sale
Autism Awareness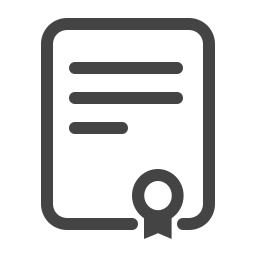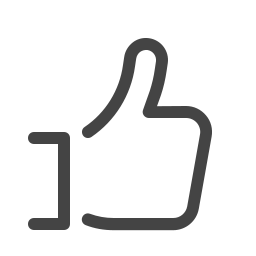 About
About the course
Each year, the reported number of people afflicted with autism increases, and the autism community needs more people who are understanding of the condition and trained to help.  Whether you are looking to make a career out of helping autistic people or just want to prepare yourself better for being accommodating to people suffering from autism, our course is for you.
Our online Autism Awareness course is specially designed to give you the education you need to help the autistic community. Whether you are looking to learn more about autism to help an autistic person you love or you are just looking to make a difference with people in the community, we are ready and waiting to help. 
Learn about autism and what you can do to help the autistic community.
What you will learn
 Our intensive online Autism Awareness course will teach you about:
The autism spectrum and how to identify where a person fits along it
How autism affects a person's social and functional interactions
The possible causes of autism
How to treat the different symptoms of autism
How to create a plan for managing autistic symptoms
What autism awareness looks like in the classroom
The community supports that are available to autistic people and their families
Requirements
International Open Academy courses are designed for anyone with an interest in learning. No formal qualifications are required to study with us. Our courses are suitable if you want to learn new skills, start a new career, or if you're already working in a particular industry and wish to upgrade your talents and enhance your resume.
Lessons
Course Breakdown
Module 1: Understanding The Spectrum
What is autism?
Myths
Analysing the spectrum
Learning disabilities
Social and emotional development
Module 2: The Autistic Environment
The new model of autism
Autism spectrum disorders rising
Toxic body burden
The government's role
Module 3: What Causes Autism?
Is autism caused by nature or nurture?
Identifying early signs of autism
Identifying autism in adults
How does autism affect genders differently?
Module 4: Autistic Behaviour
How autistic behaviour can be challenging
Child behaviour and how to identify autism
Theory of Mind
Addressing child behaviour
Module 5: Conducting A Functional Autism Assessment
FBA
Methods
Descriptive vs. experimental
Cautions needed before performing an FBA
Analysing the data
Module 6: Autism In The Classroom
Inclusion and proper placement
Accommodations
Differentiated instruction
Individualised educational plans
Monitoring success
Module 7: Creating A Positive Support Plan
Event strategies
Antecedent strategies
Behaviour teaching strategies
Consequence strategies
Prevention
Redirection
Reinforcement and punishment
Extinction
Safety
Module 8: Aging And Long-term Care
Aging out crisis
Functioning in society as an adult
Support systems
Consultations and legal documents
Housing options
Emergency preparedness
Module 9: Medication
Anxiety and depression
Behavioural problems
Seizures
Inattention and hyperactivity
Module 10: Community Living And Supports
Family support
Physical home modifications
Early intervention programs
In-home and out-of-home care
After-school programs
Behavioural therapy
Career
Who is this course for
Our online Autism Awareness course will help you turn your natural love of helping people into a new career or a rewarding volunteer experience.  Young or old, we can help you get the training you need to take the next step towards helping others. 
What makes this opportunity even better is that our course is entirely online, meaning you can do all of this on your own time, at your own pace, in your own home.  Enroll in our online Autism Awareness course now, and get the training you need to truly help people and feel good about yourself.
Career path
After completing this course, you could:
Volunteer to assist those with autism in learning environments
Continue your education and become a special needs teacher
Be better able to assist friends and famiy with autism
Gain a more complete understanding of the challenges that those with autism face, and be a more empathetic and helpful advocate 
Certification
Certification details
To receive certification, you must:
Complete every page of the course
Score at least 55% on the exam at the end of the course
That's it!
After successfully completing the course, you will immediately receive your PDF course certificate so you can instantly add it to your CV and display your achievement. You can also request a hard copy certificate to be sent to your postal address for a small printing and posting fee.
All our courses are accredited by the International Council for Online Educational Standards - www.icoes.org (accreditation number ICOES/00763/13/36). Most of our courses will earn you credits through Continuing Professional Development (CPD) / Continuing Education (CE). Check for the CPD logo on the course page.
CPD points are accepted and recognized by employers from both the public and private sectors, and academic institutions across the UK and internationally.
International Open Academy is also an officially approved TQUK (Training Qualifications UK) center, with the TQUK Center Number: C001157. 
TQUK is a national awarding body recognized by the UK Government and regulated by Ofqual (The Office of Qualifications and Examinations Regulation).
For further details, please visit https://internationalopenacademy.com/accreditation