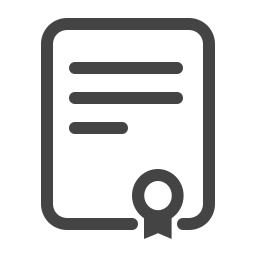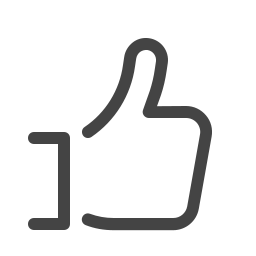 About
About the course
Know your pet intimately before getting intimate
Every pet owner knows how intriguing and complex animals can be. Each creature is endearingly individual and full of surprises.
Taking care of all aspects of a pet's life can be a tricky business. Cats can be spirited and mysterious. Dogs can be untameable but adorable. Before we get you to the hands on part of their personal care we spend a lot of time taking you through their psychology so you fully understand their habits, instincts and development first.
4 legs, 2 legs or no legs at all!
All kinds of pets need specific care for their type and we include care on many commonly loved creatures:
For rabbits & guinea pigs we help you understand the living environment and exercise that's ideal, take you through common problems and diseases and how to give the best care.

As well as how to care for hamsters, gerbils, mice & exotic rats, we help you understand their behaviour and how breeds differ.

Birds need special understanding, from small to large, parrots to birds of prey. Learn about traits, common diseases and how to prevent spread.

Keeping fish as pets needs careful attention. Discover best practice so you maintain clean and healthy species.

For those of you who love reptiles, we delve into the world of snakes, lizards, turtles, terrapins & tortoises and outline some common challenges & solutions.
Once you can see things from a pet's point of view, you're better equipped to give them a comfortable life and develop a harmonious relationship that's fulfilling for you and them.
Get started today and awaken your animal instincts!
What you will learn
You'll discover the answers to questions like:
What's normal behaviour for a dog?
What level of understanding does my young cat have?
Are certain traits specific to some breeds?
What is my puppy trying to communicate to me?
What do those strange cat sounds mean?
What's going on with my pet?
We'll also give you good insight into what can cause a pet to be unhappy or stressed with topics like:
Eating disorders
Excess scratching
Aggression
Separation anxiety
Soiling
Requirements
International Open Academy courses are designed for anyone with an interest in learning. No formal qualifications are required to study with us. Our courses are suitable if you want to learn new skills, start a new career, or if you're already working in a particular industry and wish to upgrade your talents and enhance your resume.
Lessons
Course Breakdown
Module 1: What Is Normal Behaviour For A Dog?
Socialization
Dogs and learning
Juniors and seniors
Habits – digging, chewing, and more!
Module 2: If Dogs Could Talk
Body language
Stances
Body language reference table
Smells and sniffing
Urine and feces
Vocal language
Module 3: A Dog's Eye View
Fear
Anxiety
Aggression
Scent marking
Elimination
Issues at feeding time
Module 4: Normal Cat Behaviour
How cats' behaviour develops as they grow
Feeding time rules
Sleeping and biological rhythms
Sexual behaviour
Maternal instincts
Aggression
Module 5: When Cat Behaviour Is Abnormal
Peculiarities of certain breeds
When play is not play
Moody & sensitive times
Differentiating instinct from conditioning
Differentiating between behavioural and health issues
Module 6: Cats Heightened Senses And Communication
Reading body language
Sense of smell
Sense of hearing
Distinctive cat sounds
What's she trying to tell me?
Module 7: Cat Care And Health
Understanding aggression and how to deal with it
Scratching
House training
Excessive vocalisation
Discipline
Preventative health care
Responsible ownership
Effects of ageing
Module 8: Specific Information On Rabbits & Guinea Pigs
Different breeds
Common problems and diseases
Providing an adequate living environment
Exercise
Usual care needed
Module 9: Specific Information On Hamsters, Gerbils, Mice & Exotic Rats
Different breeds
Understanding behaviour
Common problems and diseases
Providing an adequate living environment
Usual care needed
Module 10: Specific Information On Birds
General tips on caring for birds
Small birds
Larger birds & birds of prey
Poultry
The parrot family
Recognising common diseases and preventing spread
Module 11: Specific Information On Fish
How to care for fish
Tropical fish
Cold water fish
Marine fish
Recognising disease and what to do
Module 12: Specific Information On Reptiles
Challenges of keeping reptiles as pets
How to care for reptiles
Turtles, terrapins & tortoises
Snakes & lizards
Recognising disease and what to do
Career
Who is this course for
This course will be of great interest to animal lovers and professionals in the pet care industry who would like to better understand the behaviour of animals, how to properly care for pets, and to any learner who is interested in pet care as a future industry to work in.
This is also a great resource for those who would like to own animals and want to provide the highest level of care for their pets. 
Career path
Candidates with an interest in working with animals
Anyone interested in a career in pet grooming, pet sitting, dog walking, veterinary medicine or animal care
Those interested in owning animals, volunteering at animal shelters, or fostering animals.
Existing animal care workers in pursuit of promotion
Certification
Certification details
To receive certification, you must:
Complete every page of the course
Score at least 55% on the exam at the end of the course
That's it!
After successfully completing the course, you will immediately receive your PDF course certificate so you can instantly add it to your CV and display your achievement. You can also request a hard copy certificate to be sent to your postal address for a small printing and posting fee.
All our courses are accredited by the International Council for Online Educational Standards - www.icoes.org (accreditation number ICOES/00763/13/36). Most of our courses will earn you credits through Continuing Professional Development (CPD) / Continuing Education (CE). Check for the CPD logo on the course page.
CPD points are accepted and recognized by employers from both the public and private sectors, and academic institutions across the UK and internationally.
International Open Academy is also an officially approved TQUK (Training Qualifications UK) center, with the TQUK Center Number: C001157. 
TQUK is a national awarding body recognized by the UK Government and regulated by Ofqual (The Office of Qualifications and Examinations Regulation).
For further details, please visit https://internationalopenacademy.com/accreditation