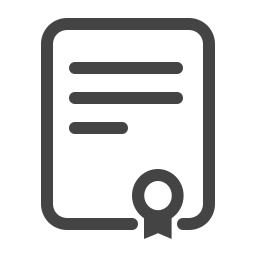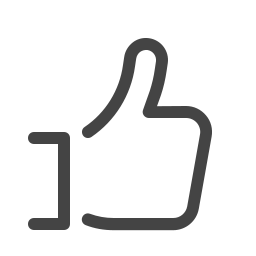 About
About the course
Did you know that the average Airbnb host makes $924 a month?
It's true! Simply by opening their home to folks from around the world, Airbnb hosts can make almost a thousand dollars each month, all while keeping their regular jobs and lifestyles.
They also get to expand their social circle and network with interesting travelers from everywhere in the world! Some hosts even keep in touch with their guests, staying with them on their own travels - and making lifelong friendships along the way. 
There are over 3 million listings on Airbnb and a whopping 160 million guests - and that number is constantly rising! Why not take advantage of a safe and simple system to make extra money by joining the ranks of Airbnb hosts?
Don't have a spare room? No problem! Airbnb Experiences, the newest offering from the company, is perfect for you! Simply use your unique point of view and local knowledge to create a tour, tasting, class or guide. Airbnb Experiences have increased 20-fold in the last year, opening up an entirely new field for you to take advantage of. Get in on the ground floor and create a signature experience that will have travelers raving - and booking months in advance!
This course is the essential primer for anyone who is interested in hosting on Airbnb. From setting up the space and writing the listing to being the perfect host, this course covers everything a person can do to increase their visibility (and their bank account!) while offering a valuable service. 
Whether through hosting in your home or leading an Airbnb Experience, there are opportunities for anyone to create something memorable, and expand their network of friends around the globe. 
What you will learn
This course walks you through everything you need to know to be successful hosting on Airbnb. From the very first module, our experienced author - a certified Superhost herself - imparts her knowledge on how to create the perfect Airbnb. 
We start with the history of the company, the ethos that drives them forward, and how you can be a successful partner of this tech giant. Then we move on to how to set up your space for hosting, covering every detail you need to consider, and answering every question you might have. Should you buy all new furnishings? Should the room look exactly like a hotel room? How do you get good reviews? We know the answers, and we'll make sure you get them! 
We cover a lot of ground throughout this course, touching on how to intelligently price and schedule, how to be a gracious host across all cultures, tips for making your property seem expensive for cheap, and how to make sure that you're covering your legal bases. 
You'll walk away from this course being assured that you are creating the ideal hosting experience, and knowing that you're operating at a professional level. 
Requirements
International Open Academy courses are designed for anyone with an interest in learning. No formal qualifications are required to study with us. Our courses are suitable if you want to learn new skills, start a new career, or if you're already working in a particular industry and wish to upgrade your talents and enhance your resume.
Lessons
Course Breakdown
Module 1: Introduction
1.1 The Airbnb story
1.2 Is this right for you?
1.3 Choosing your listing type
1.4 Is your rental suitable?
1.5 Safety and insurance
1.6 Permission and local regulations
Module 2: A Great Listing
2.1 Identifying your target guests
2.2 Profiles and pictures
2.3 Describing your property
2.4 Maximizing discoverability
2.5 Tourism and local information
2.6 Acing the competition
2.7 Promotion and advertising
2.8 Times, days and dates: short and long-term bookings
Module 3: Preparing Your Rental
3.1 The living areas
3.2 The bedroom
3.3 The bathroom
3.4 The kitchen
3.5 The extra touches
3.6 Access and entry
3.7 Storing/protecting personal items
Module 4: Pricing And Policy
4.1 Pricing your rental
4.2 Discounts and negotiation
4.3 House rules
4.4 Cancellations, last-minute bookings, and substitutions
4.5 Flexible pricing: supply, demand, seasons, and special days
4.6 Additional Fees (example: cleaning fees)
4.7 Financial and tax considerations
4.8 Accounting: income and expenses
Module 5: Your Guests' Stay
5.1 How to accept bookings
5.2 Welcoming your guests
5.3 Being available to guests through their stay
5.4 The perfect host
5.5 Cleaning and housekeeping
5.6 Cultural issues
5.7 Managing problem guests
5.8 Getting positive reviews
Module 6: Airbnb Experiences
6.1 What are Airbnb Experiences?
6.2 Making the most of your city
6.3 Offering what no one else can
6.4 A truly extraordinary experience
6.5 Building a safe experience
6.6 Customer service
Career
Who is this course for
This course is ideal for anyone who is interested in hosting with Airbnb. You don't have to own your own home to be a host! You can be an Experience host, where you create an activity and host anywhere you want in the city you live, showing tourists and locals a great time from an unexpected point of view. 
Of course, the main activity on Airbnb is hosting guests in your own home, and anyone who is considering doing so will benefit greatly from this course. There are a million factors that go into being a successful host, and you could learn from trial and error, or you could let our experienced host save you the time (and money!) by teaching you everything you need to know now. 
If you're looking for creative ways to add another income stream, then this is the course for you. 
How will it help me
This course will save you time and money, by helping you set up your Airbnb like a professional. Whether hosting guests or an experience, you will gain valuable insight, techniques, and information that you can't get anywhere else.
Your time is valuable, so don't waste it! Set up your Airbnb quickly, and get started earning money faster - so you can get on to the fun parts of hosting, like making new friends!
Certification
Certification details
To receive certification, you must:
Complete every page of the course
Score at least 55% on the exam at the end of the course
That's it!
After successfully completing the course, you will immediately receive your PDF course certificate so you can instantly add it to your CV and display your achievement. You can also request a hard copy certificate to be sent to your postal address for a small printing and posting fee.
All our courses are accredited by the International Council for Online Educational Standards - www.icoes.org (accreditation number ICOES/00763/13/36). Most of our courses will earn you credits through Continuing Professional Development (CPD) / Continuing Education (CE). Check for the CPD logo on the course page.
CPD points are accepted and recognized by employers from both the public and private sectors, and academic institutions across the UK and internationally.
International Open Academy is also an officially approved TQUK (Training Qualifications UK) center, with the TQUK Center Number: C001157. 
TQUK is a national awarding body recognized by the UK Government and regulated by Ofqual (The Office of Qualifications and Examinations Regulation).
For further details, please visit https://internationalopenacademy.com/accreditation