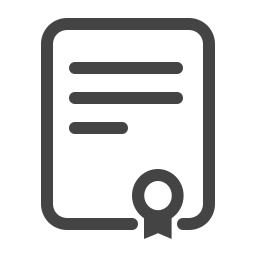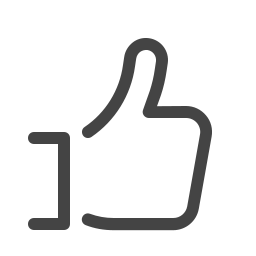 About
About the course
Are you the parent, teacher or carer of a child who:
fidgets a lot?
always loses things?
is constantly on the go?
cannot pay attention?
forgets things constantly?
It's frustrating but it may be a sign a child has ADHD. The important thing is to recognize the signals so you can get help straight away. 
After all, you're not alone. About 11% of children aged 4-17 years (that's 6.4 million youngsters) have been diagnosed with ADHD in the US.
Our expert, Dr. Dawn Ferrara, has worked with children and adults with ADHD for over 20 years. Her acute understanding of this complex subject allows her to break down the information into an easily understood course.
As doctors better understand ADHD, the rates of diagnosis have increased. It's important that parents, teachers, and carers also learn about ADHD - and how to handle what can be a difficult diagnosis. 
Through our course you will learn what ADHD is and different ways to live with it. Once you recognize why a child behaves in a certain way, you can understand them better and help them thrive.
What you will learn
With more than one in 10 children in the USA living with ADHD, there's every chance you're going to come across a person with this disorder in your family, at work or among your children's friends.
You can gain experience and knowledge to have a better understanding of what they're going through. You can also learn how to build a stress-free environment in which everybody can benefit.
Working through the course, you will discover:
signs to look out for to get immediate help

where and how to get treatment for ADHD 

the causes of ADHD 

ways to help children with ADHD learn in the classroom to prevent disruption

nurturing children's gifts to watch them thrive

how to promote family unity through ADHD education

how students with ADHD learn differently and how to keep them interested

how ADHD affects relationships - and how to prevent tension buiding up

different ways to set your child with ADHD up for lifelong success

special skills of children with ADHD and how to nurture their talents
After completing the course you will have a new perspective on ADHD and a greater understanding of living, working and interacting with people who have ADHD.
Requirements
International Open Academy courses are designed for anyone with an interest in learning. No formal qualifications are required to study with us. Our courses are suitable if you want to learn new skills, start a new career, or if you're already working in a particular industry and wish to upgrade your talents and enhance your resume.
Lessons
Course Breakdown
Module 1: What Is Adhd?
1.1 What does ADHD mean?
1.2 Recognizing ADHD symptoms so you get help faster
1.3 Preparing for the ADHD test to stop your child getting anxious
1.4 Underdiagnosis in girls and how to prevent it
1.5 Stress-free ways to prepare your child for life with ADHD
1.6 Know the specialist terminology to communicate better with medics and teachers
Module 2: Causes Of Adhd
2.1 Understanding what causes ADHD and how it runs in families
2.2 Is your home life affecting ADHD? Make changes for the better
2.3 Recognizing other medical conditions linked to ADHD
Module 3: Treatments And Classroom Strategies
3.1 Getting the right treatment and possible side effects to watch out for
3.2 Alternative treatments for ADHD
3.3 Know what classroom strategies should be in place
3.4 Effective methods for teaching children with ADHD
3.5 How parents can help children learn
Module 4: Adhd And Education/the Law And Adhd
4.1 What laws are in place to help children with ADHD in the US, Canada, UK and Australia?
4.2 Using the law to ensure your children's educational rights
4.3 Understanding what 'reasonable adjustments' means
4.4 Benefits of inclusion classrooms to meet ADHD students' needs
Module 5: Adhd Within Families And Relationships
5.1 How does ADHD affects relationships
5.2 Prevent tension within a family living with an ADHD child
5.3 Techniques for building healthy relationships for children with ADHD
5.4 How to make sure your child thrives with ADHD
5.5 How can parents set their children up for success?
5.6 Knowing the challenges ADHD children face and overcoming them
5.7 Providing a calm environment for ADHD children to ease stress
Module 6: Living With Adhd/adults With Adhd
6.1 Treating ADHD long-term for a full and active life
6.2 How to come to terms with growing up with ADHD
6.3 ADHD in adults – how to cope with a diagnosis
6.4 Ways to positively channel ADHD trademarks to your advantage
6.5 Finding a successful career with your unique ADHD traits
6.6 Harnessing the gifts of ADHD, such as intelligence and creativity
Career
Who is this course for
This course will benefit everyone from parents and family members, to those who work with or come into contact with children and teenagers with ADHD, either professionally or as a volunteer.
You may know children diagnosed with ADHD and this will help you empathize with their behavior so you can work with them without frustration, tears or tantrums.
If you work with children as a teacher, teaching assistant, classroom volunteer, carer, this course will help you spot the signs that a child may have ADHD and start the ball rolling to get the right help for them. You can also help other children learn about ADHD, whether it's in the classroom or in their club.
Our easy-to-use online modules mean you can work from anywhere, at your own pace, to learn how you can help children with ADHD.
If you interact with children, this course will benefit you!
Career path
Once you've completed the accredited course you are better equipped to work or volunteer with children in many capacities.
This course could help you:
work with children in schools or daycares as a teaching or classroom assistant

become a nanny, childminder or babysitter

volunteer with children's charities or playgroups

assist other parents of children with ADHD

help your own children thrive
Certification
Certification details
To receive certification, you must:
Complete every page of the course
Score at least 55% on the exam at the end of the course
That's it!
After successfully completing the course, you will immediately receive your PDF course certificate so you can instantly add it to your CV and display your achievement. You can also request a hard copy certificate to be sent to your postal address for a small printing and posting fee.
All our courses are accredited by the International Council for Online Educational Standards - www.icoes.org (accreditation number ICOES/00763/13/36). Most of our courses will earn you credits through Continuing Professional Development (CPD) / Continuing Education (CE). Check for the CPD logo on the course page.
CPD points are accepted and recognized by employers from both the public and private sectors, and academic institutions across the UK and internationally.
International Open Academy is also an officially approved TQUK (Training Qualifications UK) center, with the TQUK Center Number: C001157. 
TQUK is a national awarding body recognized by the UK Government and regulated by Ofqual (The Office of Qualifications and Examinations Regulation).
For further details, please visit https://internationalopenacademy.com/accreditation