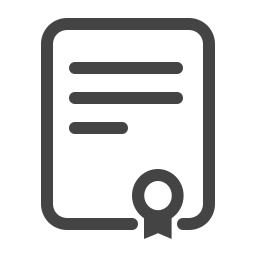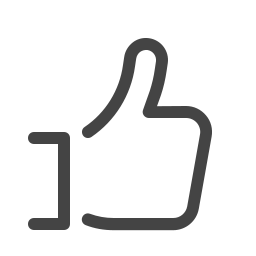 About
About the course
Learn about acne and how to treat it successfully
Acne is famous for its prevalence during adolescence, with up to 80% of teenagers and preteens experiencing some degree of acne. But a University of Alabama study found that 46.7% adults still suffer from mild to severe acne in their 20s, 27.7% in their 30s, 19.2% in their 40s and 11.3% in their 50s. Some of these suffer from severe acne.
Usually acne is not any kind of serious threat to your health, but it can be emotionally difficult to deal with, and can also leave scarring. Those suffering from acne can have a hard time working out why they have acne or what they can do to get rid of it.
This course will provide you with plenty of information about the causes of acne and show you a wide array of treatment options and advice for lifestyle and diet changes, all backed up by research.
Learn how to treat and manage acne with this comprehensive course on Acne Treatment.
What you will learn
You'll develop a firm understanding of:
Different elements of a skincare routine, and which products, both natural and commercial, might be able to help
How your diet might be contributing toward your acne and the steps you can take to improve your diet and your skin
How habits such as sleep patterns, exercise, makeup, hairstyles and drinking patterns can affect your acne and what you can do to turn things around
The different underlying causes of acne and hints to detect which type yours might be
Different medications, their effectiveness and their side-effects, so you can make an educated decision
Requirements
International Open Academy courses are designed for anyone with an interest in learning. No formal qualifications are required to study with us. Our courses are suitable if you want to learn new skills, start a new career, or if you're already working in a particular industry and wish to upgrade your talents and enhance your resume.
Lessons
Course Breakdown
Module 1: Understanding Acne
What is acne
Causes - Hormones
Causes - Diet and digestion
Causes - Lifestyle
Causes - Genetics
Module 2: Skincare Routine
Product types
Natural remedies
Skincare advice
Caveman regimen
Module 3: Medications
Pros and cons of medication
Oral
Topical
Alternatives
Module 4: Diet
Links between diet and acne
Foods to avoid
What to eat
Gluten and other allergies
Module 5: Lifestyle
Exercise
Relaxation
Sleep
Makeup and hairstyles
Drinking habits
Career
Who is this course for
This course is the perfect match for you if you:
Want to understand more about what causes acne
Want to get a picture of what treatment options are available
Are looking for ideas for natural remedies
Want to understand medications and their side effects
Need information about diet and lifestyle you can implement to clear acne
Career path
After you complete this course, you could:
Use your knowledge to be a better makeup artist
Treat your own acne, and that of friends 
Provide a higher level of professional make up to assist photographers and stylists
Help teenagers deal with skin problems
Certification
Certification details
To receive certification, you must:
Complete every page of the course
Score at least 55% on the exam at the end of the course
That's it!
After successfully completing the course, you will immediately receive your PDF course certificate so you can instantly add it to your CV and display your achievement. You can also request a hard copy certificate to be sent to your postal address for a small printing and posting fee.
All our courses are accredited by the International Council for Online Educational Standards - www.icoes.org (accreditation number ICOES/00763/13/36). Most of our courses will earn you credits through Continuing Professional Development (CPD) / Continuing Education (CE). Check for the CPD logo on the course page.
CPD points are accepted and recognized by employers from both the public and private sectors, and academic institutions across the UK and internationally.
International Open Academy is also an officially approved TQUK (Training Qualifications UK) center, with the TQUK Center Number: C001157. 
TQUK is a national awarding body recognized by the UK Government and regulated by Ofqual (The Office of Qualifications and Examinations Regulation).
For further details, please visit https://internationalopenacademy.com/accreditation