We love our customers… and they love us.
Our students are the reason we do what we do. They also happen to be our best advocates! Check out what they have to say.
For so many of our students, taking a course is the first step towards a better and brighter future. See the powerful impact IOA had on these students' lives.
Iva – Whole-food cooking course
Kristy – Wordpress Website & Blog Builder course
Sharon – Spray Tanning Masterclass course
Noelle – Autism Awareness course
Lynsey – Sustainable Living course
Jennie – American Sign Language course
Check more student stories on our YouTube channel and subscribe!
Did you know that we have an excellent score on one of the world's biggest independent review sites?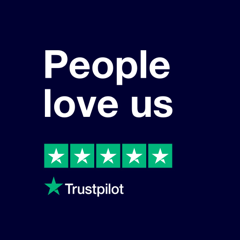 Real testimonials by real people
We believe education can change your life, but don't just take our word for it!
Explore the testimonials and discover just how much our students have
accomplished.