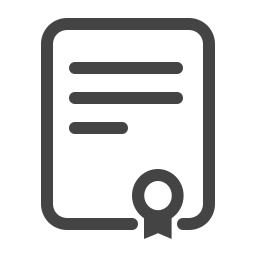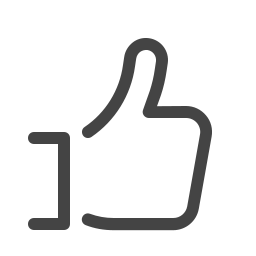 About
About the course
Learn how to save a life in our online training course
You never know when you'll find yourself in an accident or emergency health situation. When your action or inaction can mean the difference between life or death, it's important to always be prepared. Even knowing the very basics of First Aid and CPR can help save a life, and it isn't complicated or hard to learn. Whether you require a CPR and First Aid certification for work, or just want to be prepared to help those in need, our online course will equip you with the tools and training you need to feel confident and ready to act.
In this course, we will be teaching you practical tips and techniques used by the experts, however, this course will not provide you with a formal qualification to practice professionally –it's a great starting off point. You will come away with all the tools and training you need to be prepared for most emergency situations.
What you will learn
In this online CPR and First Aid training, we'll cover:
The history of CPR and First Aid and its evolution to modern techniques and practices
The basics of First Aid, including wound treatment, creating a splint, treating shot, and administering injections
The science behind CPR, so you understand how it works
How to prepare for CPR, which includes learning to assess a situation and knowing the appropriate response
Step-by step instruction to performing CPR using proper technique
Requirements
International Open Academy courses are designed for anyone with an interest in learning. No formal qualifications are required to study with us. Our courses are suitable if you want to learn new skills, start a new career, or if you're already working in a particular industry and wish to upgrade your talents and enhance your resume.
Lessons
Course Breakdown
Module 1: Introduction And History
1.1 – History of First Aid
1.2 – How First Aid has evolved
1.3 – History of CPR
1.4 – Success Rates
Module 2: First Aid Basics
2.1 – Cleansing and treating wounds
2.2 – Creating a splint
2.3 – Creating a tourniquet
2.4 – Treating someone in shock
2.5 – Administering injections
Module 3: The Science Of Cpr
3.1 – Situations of need
3.2 – Physiology of CPR
3.3 – Making the decision
Module 4: Preparing For Cpr
4.1 – Evaluate the situation
4.2 – Check for responsiveness
4.3 – Call for help
4.4 – Survey the area for helpful tools
Module 5: Performing Cpr
5.1 – Head tilt, chin lift
5.2 – Clearing the airway
5.3 – Giving compressions
5.4 – Rescue breathing
5.5 – Using an AED
Career
Who is this course for
Everyone should take a First Aid and CPR class, and we make it convenient by bringing our virtual classroom to you in one easy course– so you can learn at your own pace. When faced head-on with an emergency, you may not have time to consult the internet, and you may not have equipment to reach out for help. It's usually lack of knowledge and confidence that makes people freeze in an emergency, but this training will empower you to spring to action using industry-approved techniques to safely administer treatment. Our course combines technical knowledge and theory with hands-on application, so you won't just learn how to do something - you'll be able to adapt to the situation. This training is also applicable when you yourself need medical care, so you may just end up saving your own life.
In a life or death situation, every second counts. You never know when this First Aid and CPR training will come in handy, so let's get you prepared today.
Career path
After you complete this course, you could:
Explore the exciting and challenging jobs in the medical industry, such as EMT, first responder, nurse, doctor, or registered nurse
Feel prepared to respond quickly and correctly in an emergency situation
Be a more effective leader
Feel comfortable going on more strenuous outdoor trips, knowing that you can help yourself and others in an emergency
Certification
Certification details
To receive certification, you must:
Complete every page of the course
Score at least 55% on the exam at the end of the course
That's it!
After successfully completing the course, you will immediately receive your PDF course certificate so you can instantly add it to your CV and display your achievement. You can also request a hard copy certificate to be sent to your postal address for a small printing and posting fee.
All our courses are accredited by the International Council for Online Educational Standards - www.icoes.org (accreditation number ICOES/00763/13/36). Most of our courses will earn you credits through Continuing Professional Development (CPD) / Continuing Education (CE). Check for the CPD logo on the course page.
CPD points are accepted and recognized by employers from both the public and private sectors, and academic institutions across the UK and internationally.
International Open Academy is also an officially approved TQUK (Training Qualifications UK) center, with the TQUK Center Number: C001157. 
TQUK is a national awarding body recognized by the UK Government and regulated by Ofqual (The Office of Qualifications and Examinations Regulation).
For further details, please visit https://internationalopenacademy.com/accreditation
Disclaimer: Completion of this course does not entitle students to use the certification as HLTAID003 First Aid, HLTAID001 CPR and HLTAID002 Basic Emergency Life Support certifications (http://www.resus.org.au/)