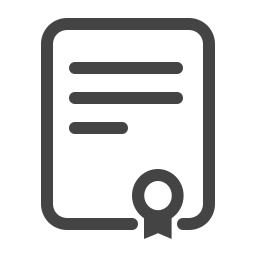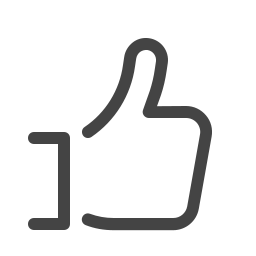 About
About the course
Who dreams of finding hidden treasures? You can strike gold - literally - as a metal detectorist.
But how do you find the best metal detector for you?
What metal detecting accessories do you need.
How do metal detectors work?
Do you need a licence?
How do you know what is fertile ground for treasure (it could be your own backyard!)
How do you dig up relics without damaging them?
Can you keep them?
How do you identify metal detector finds?
In this course, metal detecting expert Chris of Metal Detecting WWII Battlegrounds answers all these questions and shares his vast experience, tips and inside secrets. You'll feel like a metal detecting pro before going on your first search.

And there are amazing metal detector finds waiting to be uncovered.

Around the world, valuable jewels, gold and historic relics are still missing including $63 million in gold, silver and jewels hidden in the Rocky Mountains. Already metal detectors have been used successfully to find gold and silver coins worth millions.

No wonder metal detecting is such a popular pastime. Plus, it's fun - you can hang out in some cool places outdoors and underwater.

And it's heart thumping excitement - you never know what your day will bring, what riches you may find
What you will learn
What's so fascinating about metal detecting
What it takes to be a successful metal detectorist
Healthy benefits of metal detecting
Where to search for treasures, starting with your backyard
Different types of metal detectors to find the right one for your situation
How to handle your detector like a pro
Other equipment you will need
Exercising your brain to research sites to explore
Planning your day out - what to pack for the weather and other essential equipment
How to identify, clean and restore your relics and treasures
Where to look for great metal detecting buddies 
Requirements
International Open Academy courses are designed for anyone with an interest in learning. No formal qualifications are required to study with us. Our courses are suitable if you want to learn new skills, start a new career, or if you're already working in a particular industry and wish to upgrade your talents and enhance your resume.

Certification

To receive certification, you must:
Complete every page of the course
Score at least 55% on the exams throughout the course
That's it!
After successfully completing the course, you will immediately receive your PDF course certificate so you can instantly add it to your CV and display your achievement. You can also request a hard copy certificate to be sent to your postal address for a small printing and posting fee.

All our courses are accredited by the International Council for Online Educational Standards - www.icoes.org (accreditation number ICOES/00763/13/36). Most of our courses will earn you credits through Continuing Professional Development (CPD) / Continuing Education (CE). Check for the CPD logo on the course page.

CPD points are accepted and recognized by employers from both the public and private sectors, and academic institutions across the UK and internationally.

International Open Academy is also an officially approved TQUK (Training Qualifications UK) center, with the TQUK Center Number: C001157.

TQUK is a national awarding body recognized by the UK Government and regulated by Ofqual (The Office of Qualifications and Examinations Regulation).

For further details, please visit https://internationalopenacademy.com/accreditation
Lessons
Course Breakdown
Module 1: Getting Into Metal Detecting
1.1: Introduction to Your Tutor and Course
1.2: The World of the Detectorist
1.3: The Best Metal detecting environments
1.4: Possibilities and Permissions
Module 2: Finding The Right Equipment
2.1 Knowing the different types of metal detectors
2.2 Finding the right detector for your particular situation
2.3 What are pinpointers and how can they help you?
2.4 The essential digging tools
Module 3: Getting To Know Your Metal Detector
3.1 The user manual as your metal detector's bible
3.2 Quick and easy metal detector start up guide
3.3 Getting familiar with target IDs
3.4 Discrimination options
3.5 How to benefit from preset modes
3.6 Understanding frequencies
3.7 Optimizing additional equipment
Module 4: Mastering The Art Of Research
4.1 Using search engines to start your research process
4.2 Following up on your leads
4.3 Books as a powerful research tool
4.4 Maps as a great starting point
4.5 Elevation models and viewers
Module 5: Gearing Up And Getting Ready
5.1 Planning with the weather in mind
5.2 Clothing for every situation
5.3 Bags and backpacks
5.4 Essential equipment and kit
Module 6: Time To Get Started
6.1 Getting your bearings
6.2 Understanding how elevation differences can affect you
6.3 How to build the perfect, consistent swing
6.4 Correctly Responding to Signals
6.5 How to pinpoint, just right
6.6 Troubleshooting for every eventuality
Module 7: Cleaning And Restoring Finds
7.1 Identifying what your find is
7.2 Applying the right brush to reveal your find
7.3 Rinsing your find with water
7.4 Hammer time
7.5 Using acidic solutions
7.6 How to successfully use electrolysis
7.7 Protective coatings
Module 8: Building A Great Network
8.1 Finding the right metal detecting companions
8.2 Metal detecting communities
8.3 Sharing is caring; the value of the right values
8.4 Competition and caution around other detectorists
8.5 Thanks and have a great metal detecting journey!
Career
Who is this course for
Everyone who loves the unexpected and has a sense of adventure - you never know what the day will bring when you're detecting
Anyone looking for an absorbing hobby which is great exercise for body and mind
Anyone who loves history and wants to become part of it
People who look exploring new places
Families looking for a pastime they can do together
Older people who need to keep active
Existing metal detectorists who want to know more about where to explore and the right metal detectors to use
Anyone who has a metal detector lying dormant in a cupboard and wants to dust it off and take it out
How will it help me
Metal detecting is a fabulous pastime for all ages but, obviously, there are rules in place when you are digging up land or searching for what could be priceless treasure and relics. This course talks you through everything you need to know so you can confidently go on your first search and follow the metal detector protocol without breaking the law or upsetting landowners.