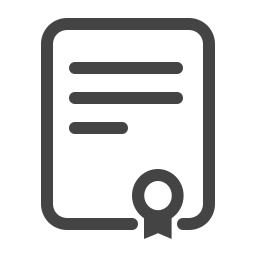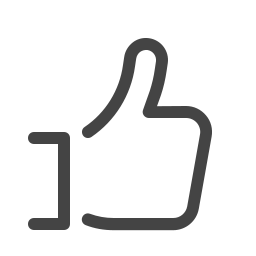 About
About the course
Design exquisite home interiors without leaving yours! Interior design is a stimulating and rewarding profession. It challenges your creativity, ingenuity, practicality and inspiration. It's also great fun! Interior designers were once used only by the very wealthy. Now, interior design, particularly in the area of home styling, is widely sought after. People have busy lives and are prepared to incorporate the cost of a designer into home projects so they achieve an outstanding finish that's professional & individual and get the job done quickly and efficiently.
Pleasing aesthetics, functional design, sustainability
Working through the layers and steps of interior design and home styling, this course will help develop your creative process so you make aesthetically pleasing design choices that fulfil your clients' functional and personal design requirements. We guide you on how to visually communicate your ideas to your client.
We introduce you to the progressive approach of seeking sustainable and health enhancing styling. You'll also get guidance on managing your interior design business in a professional way.
In your own space and time, develop the skills to come up with great interior solutions and concepts that manifest in elegant, stunning home styling. Begin your online interior design styling training with the IOA today.
What you will learn
Fundamentals, concepts & practical implementation of interior styling in this IOA Interior Design & Home Styling course, immerse yourself in the fundamentals, design concepts and practical implementation of this area of interior design. Learn:
How to analyze a space for design
What elements to consider first?
What to take into account when choosing design features
How to working with practical building features and utilities
How to use a space & flow chart to plan your project
Once you've learned the design principles, created the structure to your project and formulated a design concept, it's time to move on to the more fun elements of interior design.
We'll take you through:
Balancing space and function with style
Choosing harmonizing/contrasting or feature materials for floors and walls
Blending lighting with your overall design concept
Using a color wheel to choose winning color combinations
Choosing fabrics, textures & patterns that please clients senses
Requirements
International Open Academy courses are designed for anyone with an interest in learning. No formal qualifications are required to study with us. Our courses are suitable if you want to learn new skills, start a new career, or if you're already working in a particular industry and wish to upgrade your talents and enhance your resume.
Lessons
Course Breakdown
Module 1: Introduction To Interior Design
What is interior design?
Qualities and skills of an interior designer
Brief history of modern interior design
Becoming an interior designer
Descriptive design terms
Meeting your clients
Module 2: Design Principles
Define your tasks
Interfacing with other disciplines
Design concept
Drawings and plans
Six design principles
Finding inspiration
Module 3: Project Overview
Design steps
Working with the team
Payment strategies
Project management tips
Design evaluation
Common design challenges
Module 4: Principles Of Design
Colors, accessories, and their significance
Spatial relationships and proportion
Scale and balance
Texture, patterns, and fabrics
Line and form
The user's experience – sight, sound, smell, taste, and touch
Module 5: Design Elements - Specific Design Elements
Choosing a suitable color scheme
Choosing flooring and wall décor
Choosing and placing furniture
Choosing window dressings
Choosing and placing lighting
Choosing accessories and soft furnishings
Module 6: Room By Room Design
Living room
Kitchen
Bedroom
Bathroom
Kid's room
Module 7: Popular Interior Styles
Minimalist
Contemporary
Classic
Shabby Chic
Retro
New York Style
Parisian Style
Mediterranean
Scandinavian
New England
Module 8: Sustainable Design
Design and the environment
Environmental policy
Responsible sourcing of raw materials
Climate change
Health and safety
Module 9: Presenting Your Ideas
Use of perspective
Using the color wheel
Pencil sketching
Computer-aided design
Mood boards
Module 10: Managing Interior Design Business
Maintaining professional relationships
Charging fees
Preparing a portfolio
Marketing your business
Low-cost marketing techniques
Setting up a website
Blogging
Social media
Free PR
Career
Who is this course for
This course is ideal for anyone who is interested in a career in interior design. Are you the stylish one in your group? Does everyone always compliment your eye, your attention to detail, the chic way you put together your living room? Then this is for you! 
Enhance your skills and create your dream career with this course! Even if you simply want to dabble, and not charge for your amazing design ability, this course will allow you to take your interior design to the next level. 
Career path
After completing this course, you could:
Open your own interior design business
Help friends and family with their interior design
Get a job in the challenging and exciting field of interior design
Increase your knowledge and skills, perhaps impressing your boss and earning a raise
Certification
Certification details
To receive certification, you must:
Complete every page of the course
Score at least 55% on the exam at the end of the course
That's it!
After successfully completing the course, you will immediately receive your PDF course certificate so you can instantly add it to your CV and display your achievement. You can also request a hard copy certificate to be sent to your postal address for a small printing and posting fee.
All our courses are accredited by the International Council for Online Educational Standards - www.icoes.org (accreditation number ICOES/00763/13/36). Most of our courses will earn you credits through Continuing Professional Development (CPD) / Continuing Education (CE). Check for the CPD logo on the course page.
CPD points are accepted and recognized by employers from both the public and private sectors, and academic institutions across the UK and internationally.
International Open Academy is also an officially approved TQUK (Training Qualifications UK) center, with the TQUK Center Number: C001157. 
TQUK is a national awarding body recognized by the UK Government and regulated by Ofqual (The Office of Qualifications and Examinations Regulation).
For further details, please visit https://internationalopenacademy.com/accreditation