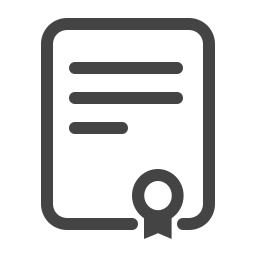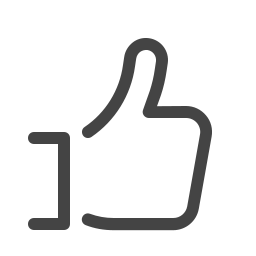 About
About the course
Do you have old furniture that has developed cracks or stains over the years, having lost its original appeal? Perhaps you don't know what to do with the old family heirloom pieces collecting dust, but you can't bring yourself to part with furniture pieces that hold meaning. It's also possible that you find yourself drawn to tag sales and flea markets, looking for cost-friendly décor items, but know that these antique finds could use some updating. If you've always wondered how to turn your furniture "trash" into valued "treasures," this course is for you!
In this furniture restoration course you will learn the basic principles and techniques for restoring multiple types of materials and creating do-it-yourself décor you can be proud of. You will learn what makes antiques unique to their time periods and how to keep the integrity of historical pieces of furniture while updating them in a way that suits your aesthetic. Throughout these course modules in furniture restoration, you will quickly become familiarized with developing the talent of looking at something old and making it feel new again. Whether it's with wood, fabric, metal, or other materials, you will be provided guidance and step-by-step procedures in creating beautiful pieces for your home.
If you've always wondered how to create beautiful and cost-friendly pieces of furniture that represent you and complement the look and feel of your home, sign up for our class today! Learn the ins and outs of furniture restoration and become your own personal designer, remodeler, and stylist in no time!
What you will learn
In this furniture restoration course, you will learn:
The aesthetic principles of various historical time periods
What makes something an "antique"
Tips and tricks for finding hidden treasures
Ways to save money while furnishing your home, office, or any living space
How to safely work with various materials and chemicals
How to strip, sand, stain, and paint wood pieces
The best techniques for restoring coaches, chairs, and other upholstery items
Ways to update household items and novelty pieces so they become valued structures at a fraction of what you would pay in retail stores
Requirements
International Open Academy courses are designed for anyone with an interest in learning. No formal qualifications are required to study with us. Our courses are suitable if you want to learn new skills, start a new career, or if you're already working in a particular industry and wish to upgrade your talents and enhance your resume.
Lessons
Course Breakdown
Module 1: Principles Of Furniture Restoration
What is furniture restoration?
History of furniture restoration
Why restore furniture?
Antique versus modern restorations
Module 2: Getting Started
Choosing a piece to restore
Deciding on a concept or theme
Finding the right supplies
Taking safety precautions
Module 3: Working With Types Of Wood
Sanding and stripping the wood
Repairing cracks or scratches
Painting techniques
Staining, polishing, waxing and other finishing steps
DIY project: Dresser restoration
Module 4: How To Update Upholstery
Types of upholstery to restore
Choosing fabrics to suit your décor
Removing the old upholstery
Cutting, sewing, and working with fabrics and foam
DIY project: remodeled dining chairs
Module 5: Other Restoration Projects
Refinishing metals
Updating lighting fixtures
Working with mirror and glass pieces
Restoring clocks and novelty pieces
DIY project: old trunk or suitcase coffee table
Career
Who is this course for
Whether you are interested in updating your own living space, creating an original furniture piece as a gift, selling an item that you've refurbished, or considering a business endeavor in the world of furniture restoration, you will find that after completing this course model you will have the tools, techniques, and tricks to let your creativity soar!
Career path
After completing this course, you could:
Open a business dedicated to finding, refurbishing, and selling old furniture and antiques
Further explore a career in furniture restoration, woodworking, antiques, or resale
Help friends and family restore their furniture to its former glory
Certification
Certification details
To receive certification, you must:
Complete every page of the course
Score at least 55% on the exam at the end of the course
That's it!
After successfully completing the course, you will immediately receive your PDF course certificate so you can instantly add it to your CV and display your achievement. You can also request a hard copy certificate to be sent to your postal address for a small printing and posting fee.
All our courses are accredited by the International Council for Online Educational Standards - www.icoes.org (accreditation number ICOES/00763/13/36). Most of our courses will earn you credits through Continuing Professional Development (CPD) / Continuing Education (CE). Check for the CPD logo on the course page.
CPD points are accepted and recognized by employers from both the public and private sectors, and academic institutions across the UK and internationally.
International Open Academy is also an officially approved TQUK (Training Qualifications UK) center, with the TQUK Center Number: C001157. 
TQUK is a national awarding body recognized by the UK Government and regulated by Ofqual (The Office of Qualifications and Examinations Regulation).
For further details, please visit https://internationalopenacademy.com/accreditation