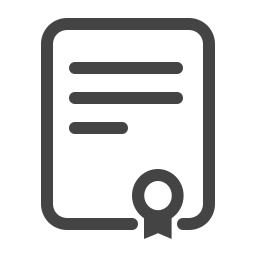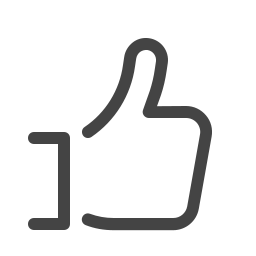 About
About the course
Would you love to learn coding and computer programming but it sounds super complicated? 
Are you frustrated because you want to build a website from scratch that's uniquely yours? Maybe you write blogs and want your web pages to reflect your awesome personality but you don't know where to start.
Are you full of ideas for inventing cool apps or games but don't know how to turn your dream into reality?
Do you hear the words HTML, CSS, JavaScript or see long strings of code and your brain freezes over?
We've cut through the jargon to bring you a refreshingly easy to use HTML, CSS, JavaScript for beginners course. 
Speak the computer languages that power the web and start to code. Then wait for that moment when you're just face-palming because it's that simple to understand.
"Everybody should learn to program a computer, because it teaches you how to think." - Steve Jobs
That's one mighty powerful reason to get an introduction to HTML, CSS and JavaScript. But it also empowers you to:
Improve your problem-solving ability by being able to create code 

Save time and money by building your own website that is original, outstanding and professional

Create an app or game for your business or for fun

Get a massive competitive edge in the marketplace by being among the few computer users who are not overwhelmed by coding or computer programming

See how web developers are making money and realize "hey, I can do that too!" 

Earn an average of $47 per hour as a computer programmer

Speak the language that powers the web - computer code
In fact, it's fun, but, be warned, playing around with code can be addictive.
This jargon-free introduction to HTML, CSS and JavaScript web development empowers you to really own your computer or website. 
Start coding now.
What you will learn
There are more than 1 billion websites in the world, and more than 4.8 million Android and iOS apps. Know how they work, then you can enter an amazing new world of digital creativity. 
In this introduction to HTML, CSS and JavaScript web development, you will:
Know how to speak and understand computer languages

See how computers work and understand what exactly programming is

Understand what we mean by the internet and web pages

Realize how the internet works

Discover what JS Bin is and why you need it

Have a jargon-free introduction to HTML, why you need it and what awesome things you can do with it

See why you need CSS and what it can do for you

Be able to use JavaScript and know how it enhances web pages by making them interactive and dynamic

Get hands-on experience by completing your own project using what you have learnt in this HTML, CSS, JavaScript for beginners course 
Requirements
International Open Academy courses are designed for anyone with an interest in learning. No formal qualifications are required to study with us. Our courses are suitable if you want to learn new skills, start a new career, or if you're already working in a particular industry and wish to upgrade your talents and enhance your resume.
Lessons
Course Breakdown
Module 01: Computer Theory
1.1. What is a computer?
1.2. How do computers work?
1.3. Hardware-software interaction
1.4. What is programming?
Module 02: Internet Theory
2.1. What is the Internet?
2.2. What are webpages?
2.3. What are the Internet coding languages?
Module 03: Intro To Js Bin
Module 04: Html
4.1. Intro to HTML
4.2. HTML Divs
4.3. Paragraphs and headings
4.4. Text styling
4.5. Lists
4.6. Links and images
4.7. Inputs
4.8. Tables
4.9. IDs and classes
Module 05: Css
5.1. Intro to CSS
5.2. Sizing
5.3. Positioning
5.4. Margins and padding
5.5. Colors
5.6. Text styling
5.7. Screen size changes
Module 06: Javascript
6.1. Intro to JavaScript
6.2. Getting elements by ID
6.3. Getting elements by class name
6.4. Getting elements by tag name
6.5. Getting and setting element attributes
6.6. Adding event listeners
6.7. Displaying alerts
6.8. Adding and removing elements
Module 07: Project
7.1. Project intro
7.2. Setting up the initial HTML
7.3. HTML specifics
7.4. Fixing page layout
7.5. Adding margins and padding
7.6. Changing text and color
7.7. Adding on click behavior
7.8. Fixing screen resizing issues
7.9. Showing and hiding contact info
7.10. Summary and outro
Career
Who is this course for
You. You're looking at web pages and using the internet. Wouldn't you love to understand how they work?

Everyone who's overwhelmed by computer codes and programming who wants a user-friendly introduction to HTML, CSS and JavaScript

Anyone who is frustrated by generic website templates or paying web designers a small fortune to design websites

All website owners and bloggers who want to create something unique that truly represents their brand and personality

Anyone interested in a career or side hustle developing websites, apps or games

Anyone looking for a cool way to boost your problem-solving skills and impress work colleagues (especially the boss)

All employees working in IT or in a small company where you fix your own problems will feel the advantages of knowing coding and programming

Anyone who works with computers will greatly benefit by knowing code and how to improve your web pages, particularly in the competitive worlds of marketing, PR or content creation
How will it help me
Stop being overwhelmed by the wonderful world of computers. We use apps and the internet daily so know more about how they work 

Knowing code empowers you to take control of your website or blog. Design it how you want and make any changes immediately without having to wait for an IT expert to do it for you

Put your creative ideas to good use by building a website or app

Being a talented coder will boost your confidence because you have a desired skill that will give you more faith in your own amazing abilities and capabilities.

Career-minded people will make their resume stand out - coding is a sought-after talent and learning online, in your own time, shows you're an ambitious self-starter

As Steve Jobs said: "Learning code teaches you how to think". Be able to solve problems, think outside the box and logically work your way through any situation to find a solution. Learning a skill doesn't get more awesome than that
Career path
Start on the path to a career in computer programming, web designing or development

Future-proof your career by gaining core coding skills enabling you to find work in this highly-desirable, fast-growing sector

Having an accredited HTML, CSS, Javascript course on your resume opens up a wealth of opportunities. Many companies from marketing to gaming will be glad of your proficiency

Be better equipped to run your own business or freelance because you can handle many more online tasks by yourself

Start a blog or website using your coding know-how

Your coding knowledge can help you learn other aspects of IT. In today's digital job market, that's a major bonus

Develop your own passion project while saving time and money. You can keep redesigning or changing things as your idea evolves

Coding is a career that's open to everyone. Online courses enable anyone to learn to code from home and schedule their studies around other commitments
Certification
Certification details
After successfully completing the course, you will immediately receive your PDF course certificate so you can instantly add it to your CV and display your achievement. You can also request a hard copy certificate to be sent to your postal address for a small printing and posting fee. 
All our courses are accredited by the International Council for Online Educational Standards - www.icoes.org (accreditation number ICOES/00763/13/36). They will also earn you credits through Continuing Professional Development (CPD) / Continuing Education (CE).