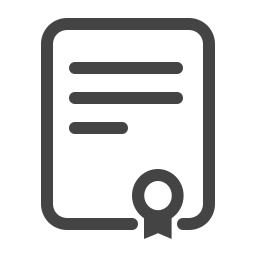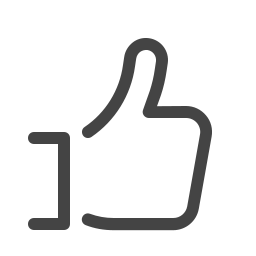 About
About the course
Did you know that 1 in 10 people have food allergies - but nearly double that number believe that they have an allergy! Are you one of the millions of people who has a food allergy, sensitivity or intolerance? How can you know for sure if you have a food sensitivity? What are the tests for food allergies? How do you know if your child has a food allergy? What should you do if you have a food intolerance? This course covers everything that you need to know!
The most common food allergies are:
Dairy
Gluten
Caffeine
Salicylates
Amines (histamine)
FODMAPs
Sulfite
Fructose
With this course, you'll find out how to get tested, diagnosed and treated for food allergies, as well as proven strategies for removing and replacing food in your diet, without it being a chore! Removing an item from your diet can seem like you're losing something, but we teach you how to replace it with many delicious alternatives.
What you will learn
In this course, you will learn:
Food intolerance and allergies - symptoms, signs and causes
The difference between food allergies and food intolerance
Most common food intolerances
Dairy intolerance
Gluten intolerance
Caffeine intolerance
Histamine intolerance
Fructose intolerance
Food allergies in babies
Tests for food allergies
Food intolerance diet
Simple elimination diet
Requirements
International Open Academy courses are designed for anyone with an interest in learning. No formal qualifications are required to study with us. Our courses are suitable if you want to learn new skills, start a new career, or if you're already working in a particular industry and wish to upgrade your talents and enhance your resume.
Lessons
Course Breakdown
Module 1: Introduction
1.1 What is food intolerance?
1.2 The difference between intolerance, allergies, and sensitivities
1.3 What causes food intolerance?
1.4 How do food allergies develop?
1.5 A look at the 8 most common problem foods
Module 2: Diagnosis
2.1 How are food intolerances diagnosed?
2.2 Questions to ask your doctor
2.3 Food allergies in babies
2.4 Identifying your allergens
2.5 Elimination diets
2.6 Blood tests for allergies
2.7 Allergies risk factors
Module 3: Treatment
3.1 You've got your diagnosis – what next?
3.2 How to live with food allergies
3.3 Emergency treatment for severe allergies
3.4 Natural remedies for food allergies
Module 4: Food Allergy Dos And Don'ts
4.1 Safety at school
4.2 Eating out safely with food allergies
4.3 How to allergy-proof your house
4.4 Top 5 kitchen do and don'ts
Module 5: Supplementary Information On Food Allergies
5.1 How to cook delicious foods without allergens
5.2 Other types of environmental allergens
5.3 How to replace the allergens in your diet
5.4 Pursing a career as a food scientist.
Career
Who is this course for
This course is for anyone who would like to understand food intolerances and allergies. This information with help those with allergies, those who have family members who are allergic, and those who work with people who have intolerances, such as teachers or day care providers.
How will it help me
This course will detail how to understand and live with food intolerances. 10% of the population lives with food intolerances and allergies, and in your life you are going to meet many people affected by them. Understanding food allergies will help you know how to get diagnoses and treatments, and how to make sure that your loved ones with allergies are safe and healthy.
Certification
Certification details
To receive certification, you must:
Complete every page of the course
Score at least 55% on the exam at the end of the course
That's it!
After successfully completing the course, you will immediately receive your PDF course certificate so you can instantly add it to your CV and display your achievement. You can also request a hard copy certificate to be sent to your postal address for a small printing and posting fee.
All our courses are accredited by the International Council for Online Educational Standards - www.icoes.org (accreditation number ICOES/00763/13/36). Most of our courses will earn you credits through Continuing Professional Development (CPD) / Continuing Education (CE). Check for the CPD logo on the course page.
CPD points are accepted and recognized by employers from both the public and private sectors, and academic institutions across the UK and internationally.
International Open Academy is also an officially approved TQUK (Training Qualifications UK) center, with the TQUK Center Number: C001157. 
TQUK is a national awarding body recognized by the UK Government and regulated by Ofqual (The Office of Qualifications and Examinations Regulation).
For further details, please visit https://internationalopenacademy.com/accreditation