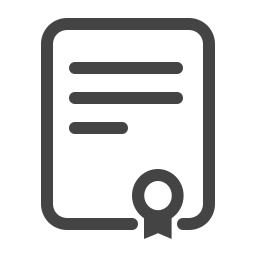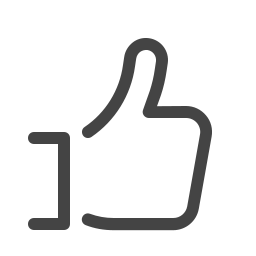 About
About the course
Gone are the days where only the fashion insiders and those with the most enviable lifestyles form the blogging elite. Blogging is huge. What's more (and in our opinion, better), the blogging community to so inclusive - there's room for everyone.
If you've always wanted to start a fashion or lifestyle blog, dream of a career in the field or simply want to share your style, thoughts or share your life, starting or developing a blog is much easier than you think. Creating, building and maintaining a successful fashion or lifestyle blog isn't unattainable, it's a craft.
What you will learn
With our Fashion & Lifestyle Blogging course, you will quickly learn the tricks and tools of the trade to…
Get your blog up and running
Create and develop content
Connect with peers and brands
Develop your blog into a brand
Grow your audience
Make money from your blog
Requirements
International Open Academy courses are designed for anyone with an interest in learning. No formal qualifications are required to study with us. Our courses are suitable if you want to learn new skills, start a new career, or if you're already working in a particular industry and wish to upgrade your talents and enhance your resume.
Lessons
Course Breakdown
Module 1: Blogging 101
What is a blog?
What is Fashion & Lifestyle Blogging?
From where it started, to what it is today
Why blogging?
Is it for me?
Passion is Important
A day in the life of…
Module 2: Starting Out & Setting Up
Types of blogs
Choosing a platform
Choosing a name
Design
Layout
Hosting & domains
The techie bits
Money, money, money
Module 3: Content Creation
Where do I start?
Writing your first post
Engagement
Conformity & originality
Planning & scheduling
Content calendars
Module 4: Photography & Imagery
Your imagery
Cameras
Preparation
Shooting snaps
Editing
Sharing & hosting imagery
Module 5: Staying Social
The importance of being social
The platforms
Social & traffic
How to get more out of social
Social strategies
Next steps for social
Module 6: Networking & Events
Someone like you
Blogger Meetups
Brand events
Connecting in the blogosphere
Important growth for your blog
Starting something new
Module 7: Working With Brands
Why should you work with brands?
First things first
Keeping it professional
Making the right impression
Networking gold
Ways of working with brands
Putting yourself out there
Getting the most out of brand relationship
Module 8: Monetising Your Blog
What do you need to monetise your blog?
Affiliate marketing
Advertising
Collaborations
Sponsorship
Modeling
Becoming a full time blogger
Financial responsibility
Module 9: Building A Brand
What does your blog stand for?
Brand yourself
Becoming business minded
Time is everything
That blogging business
Module 10: Growing As A Blogger
Education
Pay For Traffic
Manage Your Subscriptions
What's Next?
Module 11: The Fashion & Lifestyle Blogger Roundup
The Style
Fashion Blog Misconceptions
Do's and Don'ts
The Inspiration
Career
Who is this course for
Our Fashion & Lifestyle Blogging course will be the perfect match for you if you're…
Looking to start a fashion & lifestyle blog and want a professional understanding
Looking to develop your blogging hobby into something more professional
Wanting to support your career with a fashion or lifestyle blog
Wanting to make a career out of blogging
Interested in finding out what more you can do, as a blogger, to progress in the field
Career path
After you complete this course, you can:
Start your own professional blog
Quickly build your audience and monetize your blog
Give advice to others who wish to start blogs, earn money from blogging, or know more about fashion & lifestyle topics
Improve your brand-building and marketing skills, while learning to develop polished, relevant content
Certification
Certification details
To receive certification, you must:
Complete every page of the course
Score at least 55% on the exam at the end of the course
That's it!
After successfully completing the course, you will immediately receive your PDF course certificate so you can instantly add it to your CV and display your achievement. You can also request a hard copy certificate to be sent to your postal address for a small printing and posting fee.
All our courses are accredited by the International Council for Online Educational Standards - www.icoes.org (accreditation number ICOES/00763/13/36). Most of our courses will earn you credits through Continuing Professional Development (CPD) / Continuing Education (CE). Check for the CPD logo on the course page.
CPD points are accepted and recognized by employers from both the public and private sectors, and academic institutions across the UK and internationally.
International Open Academy is also an officially approved TQUK (Training Qualifications UK) center, with the TQUK Center Number: C001157. 
TQUK is a national awarding body recognized by the UK Government and regulated by Ofqual (The Office of Qualifications and Examinations Regulation).
For further details, please visit https://internationalopenacademy.com/accreditation