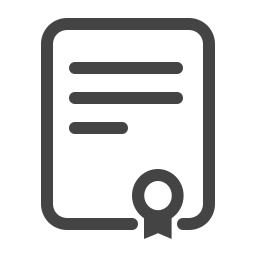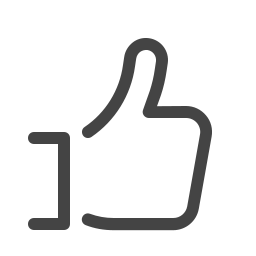 About
About the course
If you're an animal lover and enjoy being outdoors, our Wildlife Rescue and Rehabilitation Course will help you get closer to nature while helping our furry, scaled, and feathered friends. Wildlife rehabilitation involves working with wild animals to ensure they are healthy, safe, and not at risk from environmental factors. 
You may have stumbled upon an injured or orphaned animal in your backyard or on a nature hike, or you may live in an area that frequently sees forest fires, oil spills, storms, or deforestation. In all these cases, knowledge of wildlife rehabilitation or wild animal rescue can be crucial to saving an animal's life. You don't need any prior veterinary knowledge, as this course will start with the basics and cover a lot of groundwork. You'll learn about responsible wildlife interaction, animal anatomy, and physiology, how to treat injuries in birds, mammals, reptiles, amphibians, and fish, how to assist in environmental disasters, and how to safely handle, transport and release wildlife.
Whether you just love animals and want to be more involved, or you are looking to volunteer or work in a park, nature reserve or zoo, we'll equip you with the knowledge and training to prepare you for wildlife rehabilitation.
What you will learn
By the end of this course, you'll come away knowing the fundamentals of wildlife rehabilitation.
We'll show you exactly what a wildlife rehabilitator does in their day to day work
You'll be able to identify animals in distress and know when to step in
You'll learn animal physiology and basic anatomy for a variety of animal classes
We'll teach you to assess animals and identify symptoms and causes of distress
You'll be able to treat common injuries such as broken limbs and wings
We'll prepare you for environmental disasters, such as oil spills or forest fires
We'll show you how to safely handle, restrain, transport, and release wildlife
And you'll learn what you can do to assist in your community
It's important to note that this course is not equivalent to professional certification as wildlife rehabilitator, but it's an excellent place to start if you have a personal interest in this area or are thinking of a career in animal care, zoology, parks and recreation, or veterinary science.
Requirements
International Open Academy courses are designed for anyone with an interest in learning. No formal qualifications are required to study with us. Our courses are suitable if you want to learn new skills, start a new career, or if you're already working in a particular industry and wish to upgrade your talents and enhance your resume.
Lessons
Course Breakdown
Module 1: What Does It Mean To Be A Wildlife Rehabilitator?
Why being a wildlife rehabilitator is right for you
A normal day for a wildlife rehabilitator
How to become a wildlife rehabilitator and get certified
How to know when NOT to rescue an animal
You rescued an animal, now what?
Module 2: Animal Physiology, Anatomy, And Health
Why is it important to understand physiology and anatomy?
Basic physiology and anatomy for birds
Basic physiology and anatomy for small mammals
Basic physiology and anatomy for large mammals
Basic physiology and anatomy for reptiles and amphibians
Freshwater wildlife
How to assess an animal in distress
Necessary nutrition facts
Module 3: How To Treat Common Injuries
What are the most common injuries dealt with by wildlife rehabilitators?
Broken limbs in birds, mammals, reptiles, and amphibians
Orphaned animals
Oiled or dirty wildlife
Common sicknesses that wildlife rehabilitators see
What to do in emergency situations
Module 4: What's The Best Way To Interact With Animals?
The difference between interacting with pets and wildlife
Keeping the wild, WILD!
How to brainstorm the best enrichment projects for your patient
Field work in various environments
Equipment, gear, vaccines and prep
Release! How you know when your animal friend is ready to go back to the wild.
Module 5: Spread The Word!
Why is education and outreach important?
How you can spread the message
How to design the right education program for your audience
Examples of outreach done by wildlife rehabilitators Volunteering and career path
Career
Who is this course for
This course is perfect for you if:
You love animals and want to do what you can to help
You are looking for a way to feel more connected with nature
You're okay with getting your hands dirty!
You're considering a career working in a park or wildlife rehabilitation center
You want to educate others about interacting with wildlife
Career path
Candidates with an interest in working with animals, specifically wild, undomesticated animals.
Anyone interested in a career in wildlife rehabilitation, parks and recreation, zoology, veterinary medicine or animal care
Those interested in learning more about wild animals, volunteering at wildlife rehabilitation centers, or assisting and fostering animals.
Existing animal care workers in pursuit of promotion
Certification
Certification details
To receive certification, you must:
Complete every page of the course
Score at least 55% on the exam at the end of the course
That's it!
After successfully completing the course, you will immediately receive your PDF course certificate so you can instantly add it to your CV and display your achievement. You can also request a hard copy certificate to be sent to your postal address for a small printing and posting fee.
All our courses are accredited by the International Council for Online Educational Standards - www.icoes.org (accreditation number ICOES/00763/13/36). Most of our courses will earn you credits through Continuing Professional Development (CPD) / Continuing Education (CE). Check for the CPD logo on the course page.
CPD points are accepted and recognized by employers from both the public and private sectors, and academic institutions across the UK and internationally.
International Open Academy is also an officially approved TQUK (Training Qualifications UK) center, with the TQUK Center Number: C001157. 
TQUK is a national awarding body recognized by the UK Government and regulated by Ofqual (The Office of Qualifications and Examinations Regulation).
For further details, please visit https://internationalopenacademy.com/accreditation