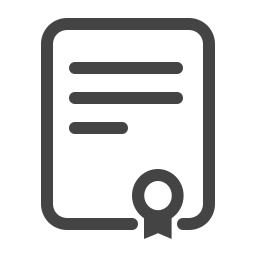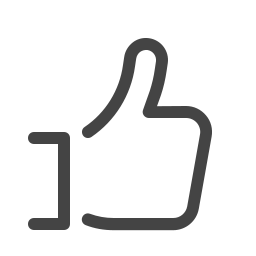 About
About the course
As the saying goes, "You are what you eat." This is as true for our pets as it is for us. But with so many different diets and formulations on the shelves, the world of pet food may seem baffling and overwhelming.
This highly digestible course will help you understand your pet's dietary needs and give a solid grounding in pet nutrition. The course helps you understand food labelling, how much and when to feed, and not forgetting our smaller furry (and scaly) friends as we pick a path through the maze of pet nutrition.
Food glorious food! You're on safe ground spotting a steak is not a cabbage, but can you tell proteins, carbohydrates and fats from vitamins, minerals, and antioxidants? Learn nutritional aspects such as:
Food groups: What foods are made up of
Types of food: How commercial diets are packaged
Food labelling: Decode the small print
Know how much to feed
Understand Your Pet's Nutritional Needs
A dog has different nutritional needs to a cat, which is different to a rabbit. Indeed, don't stop there because birds, fish, and reptiles all have specific needs. Learn about:
Different types of digestion: Herbivores, carnivores, and omnivores
Life stage feeding: Youngster, adult, or senior pet
Matching lifestyle to nutrition: How to feed the active animal, for pregnancy or lactation
Why a cat isn't a small dog
Mealtimes vs ad lib feeding
Avoiding fussy eaters
The Weighty Matter of Weight
It's official: Lean animals live longer.
Learn how to assess your pet's weight and then diet them for longer life:
Body score your pet
Feeding for painless weight loss
What every overweight diabetic cat should know
Food and Ill Health
Food choices cut both ways: It causes ill health and it can cure it. Learn:
Signs of dietary allergy or food intolerance
How to put your pet on a hypoallergenic diet
Foods to improve renal, liver, heart, dental, and urinary disease
An appropriate, good quality diet is vital for our pets' health and longevity but do you truly what you're feeding them? If you can't put your hand on your heart and say "Yes," then this course helps you to ask, and answer, the right questions about feeding.
What you will learn
Learn how to switch diets without upsetting your pet's tummy, and weigh up the pros and cons of various diets such as:
Raw meaty bones
A homemade diet
Supermarket food
Veterinary approved diets
Prescription diets
Learn the crucial importance of an unprocessed high fiber diet to your rabbit's health and well-being. Also, how to feed the following for optimal health:
Rabbits
Guinea pigs
Hamsters, gerbils, rats, and mice
Birds,
Fish
Tortoises, turtles, and terrapins
Reptiles, including snakes.
Requirements
International Open Academy courses are designed for anyone with an interest in learning. No formal qualifications are required to study with us. Our courses are suitable if you want to learn new skills, start a new career, or if you're already working in a particular industry and wish to upgrade your talents and enhance your resume.
Lessons
Course Breakdown
Module 1: Food Glorious Food
1.1 Food groups
1.2 Types of diet
1.3 Reading food labels
Module 2: Types Of Digestion
2.1 Herbivores
2.2 Carnivores
2.3 Omnivores
Module 3: Cradle To Grave Feeding
3.1 Puppies and Kittens
3.2 Adults
3.3 The senior animal
3.4 Pregnancy and lactation
3.5 Feeding Dogs
3.6 Feeding Cats
3.7 Ad lib feeding vs mealtimes
3.8 How often to feed
3.9 Avoiding faddy eaters
Module 4: The Weighty Matter Of Weight
4.1 The importance of a healthy waistline
4.2 Does your pet have a weight problem?
4.3 Honey I shrunk the dog
4.4 A special mention about cats and diabetes
4.5 Safe weight gain
Module 5: Food And Ill Health
5.1 Dietary allergies and intolerance
5.2 Hypoallergenic diets
5.3 Cats and Urinary Blockages
5.4 Renal problems
5.5 GI upsets
5.6 Pancreatitis
5.7 Dental disease
5.8 Cancer, brain ageing, and liver disease
Module 6: Pet Food: Opening Pandora's Box
6.1 Homemade diets
6.2 RMB
6.3 Supermarket foods
6.4 Premium pet foods
6.5 Veterinary approved foods
6.6 Changing diets
Module 7: Rabbits And Guinea Pigs
7.1 Myths and mistakes
7.2 Healthy Eating for Rabbits and Guinea Pigs
7.3 Eating Related Issues
Module 8: Mice, Rats, Gerbils, And Hamsters
8.1 Mice and rats
8.2 Gerbils
8.3 Hamsters
Module 9: Birds
9.1 Cage birds
9.2 Poultry
9.3 Birds of Prey
9.4 Parrots
Module 10: Fish
10.1 Freshwater
10.2 Marine
10.3 Saltwater
Module 11: Reptiles
11.1 Tortoises
11.2 Terrapins and Turtles
11.3 Lizards
11.4 Snakes
Career
Who is this course for
This course will be of great interest to animal lovers and professionals in the pet care industry who would like to better understand the nutritional needs of animals, how to properly care for pets, and to any learner who is interested in pet care as a future industry to work in.
This is also a great resource for those who would like to own animals and want to provide the highest level of care for their pets.
Career path
Candidates with an interest in working with animals
Anyone interested in a career in animal nutrition or animal care
Those interested in owning animals, volunteering at animal shelters, or fostering animals.
Existing animal care workers in pursuit of promotion
Those seeking to improve the lives of their pets through proper nutritional care
Certification
Certification details
To receive certification, you must:
Complete every page of the course
Score at least 55% on the exam at the end of the course
That's it!
After successfully completing the course, you will immediately receive your PDF course certificate so you can instantly add it to your CV and display your achievement. You can also request a hard copy certificate to be sent to your postal address for a small printing and posting fee.
All our courses are accredited by the International Council for Online Educational Standards - www.icoes.org (accreditation number ICOES/00763/13/36). Most of our courses will earn you credits through Continuing Professional Development (CPD) / Continuing Education (CE). Check for the CPD logo on the course page.
CPD points are accepted and recognized by employers from both the public and private sectors, and academic institutions across the UK and internationally.
International Open Academy is also an officially approved TQUK (Training Qualifications UK) center, with the TQUK Center Number: C001157. 
TQUK is a national awarding body recognized by the UK Government and regulated by Ofqual (The Office of Qualifications and Examinations Regulation).
For further details, please visit https://internationalopenacademy.com/accreditation