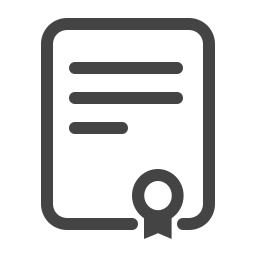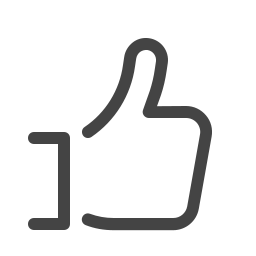 About
About the course
Get the practicalities right about winning her trust, changing her name, building confidence, play, exercise and training
Find out how to avoid some common behavioral issues so you don't feel frustrated because you understand what she's going through
Through our easy-to-follow modules, you'll be prepared for the new arrival and how to settle her in
Have a better knowledge of animals, then you can break bad habits and set the ground rules
Become a better pet parent by helping her through any issues while understanding the importance of mental and physical stimulation
What you will learn
Plan ahead before your new arrival comes home by pet-proofing your home and looking at the surroundings from her point of view
Know what to expect from a rescue pet and how to settle her into a routine while you learn to understand each other better
Be the best adopted pet parent possible by training her to bond and showing her how to get along with any other pets and people
Requirements
International Open Academy courses are designed for anyone with an interest in learning. No formal qualifications are required to study with us. Our courses are suitable if you want to learn new skills, start a new career, or if you're already working in a particular industry and wish to upgrade your talents and enhance your resume.
Lessons
Course Breakdown
Module 1: Preparation And Planning
1.1 Knowledge is key
1.2 Pet-Proof the Home
1.3 Get to Grips With Ground Rules
1.4 Children and New Pets
1.5 Essential Equipment
Module 2: Bringing A New Pet Home
2.1 First Impressions Count
2.2 Applying Ground Rules
2.3 Meet the Family
2.4 Food
2.5 First Night Nerves
Module 3: Settling In
3.1 What to Expect From a Rescue Pet
3.2 Settling into a Routine
3.3 Avoiding Over-Dependence
3.4 Changing Names
3.5 Reward-Based Training
Module 4: Introductions And Bonding
4.1 Getting Along with Other Pets and People
4.2 Avoiding Problems
4.3 Train to Bond
Module 5: Best Paw Forwards
5.1 The Importance of Mental Stimulation
5.2 More Bonding with Your Pet
5.3 Helping Pets with Issues
5.4 The Pet's Well-Being
5.5 Health Care
5.6 When Things Go Wrong
Career
Who is this course for
Everyone who is planning to adopt a pet - from a dog to a snake - will be better prepared to welcome their new friend into their home
People working or volunteering at shelters can learn more about rescue animals' behavior
People who handle animals, such as pet sitters or walkers, will have a greater understanding of their special needs, giving their parents more confidence in you
How will it help me
You'll be more confident that you're providing the best environment for your new arrival and will be more tolerant of her behavior
It'll be less frustrating when she behaves oddly because you'll feel confident to deal with unusual situations by understanding the traits of rescue animals
Expand your horizons through your knowledge of adopted animals to impress prospective employers or clients
Certification
Certification details
To receive certification, you must:
Complete every page of the course
Score at least 55% on the exam at the end of the course
That's it!
After successfully completing the course, you will immediately receive your PDF course certificate so you can instantly add it to your CV and display your achievement. You can also request a hard copy certificate to be sent to your postal address for a small printing and posting fee.
All our courses are accredited by the International Council for Online Educational Standards - www.icoes.org (accreditation number ICOES/00763/13/36). Most of our courses will earn you credits through Continuing Professional Development (CPD) / Continuing Education (CE). Check for the CPD logo on the course page.
CPD points are accepted and recognized by employers from both the public and private sectors, and academic institutions across the UK and internationally.
International Open Academy is also an officially approved TQUK (Training Qualifications UK) center, with the TQUK Center Number: C001157. 
TQUK is a national awarding body recognized by the UK Government and regulated by Ofqual (The Office of Qualifications and Examinations Regulation).
For further details, please visit https://internationalopenacademy.com/accreditation