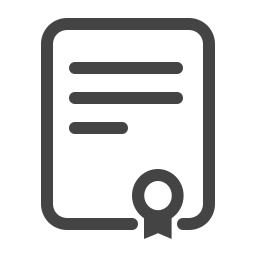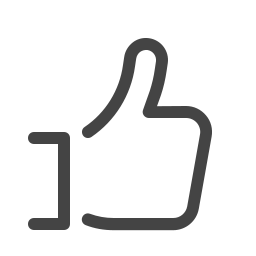 About
About the course
This in-depth course covers everything you need to know to start a successful career as a dog walker! You'll expand your knowledge of dog training and psychology while gaining useful skills. Through this course, you will learn how to safely interact with all temperaments of dogs, from reading body language to calming anxiety. Take your love of dogs and turn it into a money-making business! Working towards an accredited course will show your customers that you're the best person for the job.
What you will learn
In this course, you'll learn basic and advanced principles of dog walking, from equipment safety to breaking up dog fights. Our in-depth modules on training and psychology will keep your charges safe, and make dog walking a walk in the park! You'll also find a full module covering the first aid that every pet professional must know. Finally, we teach you how to set up your own dog walking business, from finances to advertising. Overall, you will gain professional skills to boost your career by studying an internationally-recognized ICOES and CPD course.
Requirements
International Open Academy courses are designed for anyone with an interest in learning. No formal qualifications are required to study with us. Our courses are suitable if you want to learn new skills, start a new career, or if you're already working in a particular industry and wish to upgrade your talents and enhance your resume.
Lessons
Course Breakdown
Module 1: The Fundamentals Of Dog Walking
1.1 Safety First – For Pooches and People
1.2 Entering and Leaving Homes Securely
1.3 Your Responsibilities
1.4Complying with the Law
Module 2: Advanced Principles Of Dog Walking
2.1 Be Prepared
2.2 Reading Body Language
2.3 Understanding Aggression
2.4 The Dynamics of Dog Fights
Module 3: Training & Psychology
3.1 Reward Based Training
3.2 Recognizing Bad Habits
3.3 Teach an Old Dog New Tricks
3.4 Dealing with Fear
Module 4: First Aid
4.1 On the Spot Diagnosis
4.2 Vomiting and Diarrhea
4.3 Poisoning
4.4 Cuts, grazes, wounds and burns
4.5 Breaks and Fractures
4.6 Shock
4.7 When you'll need to involve a vet
4.8 Your First Aid Kit
Module 5: Setting Up Your Business
5.1Research Time
5.2 Finances and Insurance
5.3 Regulations
5.4 Get Creative with Services to Drive Business
5.5 Advertising & Marketing
Career
Who is this course for
This course is ideal for pet sitters, dog walkers and other professionals who want to impress their current clients and attract new ones. If you're interested in turning your passion into a profitable career or gain a competitive edge over rival businesses through increased knowledge of animal behavior and business planning, then this is the course for you!
Career path
Anyone with an interest in working with animals can benefit from this course, from established dog walkers to those who are considering animal care as a career. Understanding the training, psychology, and correct de-escalation techniques can be valuable for dog owners, as well.
Certification
Certification details
To receive certification, you must:
Complete every page of the course
Score at least 55% on the exam at the end of the course
That's it!
After successfully completing the course, you will immediately receive your PDF course certificate so you can instantly add it to your CV and display your achievement. You can also request a hard copy certificate to be sent to your postal address for a small printing and posting fee.
All our courses are accredited by the International Council for Online Educational Standards - www.icoes.org (accreditation number ICOES/00763/13/36). Most of our courses will earn you credits through Continuing Professional Development (CPD) / Continuing Education (CE). Check for the CPD logo on the course page.
CPD points are accepted and recognized by employers from both the public and private sectors, and academic institutions across the UK and internationally.
International Open Academy is also an officially approved TQUK (Training Qualifications UK) center, with the TQUK Center Number: C001157. 
TQUK is a national awarding body recognized by the UK Government and regulated by Ofqual (The Office of Qualifications and Examinations Regulation).
For further details, please visit https://internationalopenacademy.com/accreditation