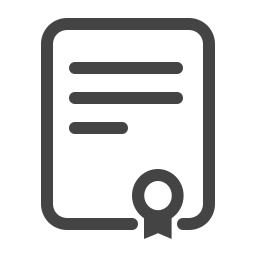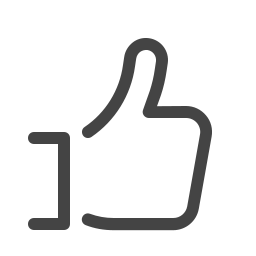 About
About the course
Whether you need to train your new puppy or you own an older dog with problem behaviors, then this video course, filmed with real dogs, is for you. Less than 5% of dog owners take their canine friends to a training center. Physically attending classes each week takes commitment, time and money. Now, with this online course you can work at your own pace without having to leave the comfort of your own home.
Millions of dogs get dropped off in shelters each year by owners who can't cope and one of the top reasons for this is lack of professional training. Many of these dogs end up being euthanized. A trained dog is 6 times less likely to be surrendered to a shelter. Dogs don't come trained, and they need owners who are willing to work with their animals in a calm and structured way, putting in place the habits and behaviors needed for a happy and healthy life. Without proper training, issues will occur later down the road.
Dog training is such a crucial part of your dog's overall well being. It can also save their life. Teaching basic commands like 'wait at the door' or 'stay' can save your dog from running into a busy street. 'Leave it' can save your pet from swallowing something that could kill them. Through positive reinforcement based dog training, you'll build mutual respect and teach your dog all the tools needed to be the best that they can be.
This course is taught by certified professional dog trainer, Ian Stone, who has over 10 years experience working in animal welfare. He will guide you step-by-step through fundamental concepts, basic training commands, behavior problems, as well as some games and tricks! Whether you have a puppy, newly adopted dog from a shelter or an older dog who needs some behavioral training - everything in this course can be applied to canine friends of any age!
What you will learn
During this course you'll learn:
what hardware to use
fundamental concepts
how your dog learns
how to keep your dog engaged and focused
basic behaviors
simple commands (sit, stay, down)
how to walk on a leash
food handling
potty training
puppy biting
toy training
common behavioral problems
games / tricks
troubleshooting strategies
Requirements
International Open Academy courses are designed for anyone with an interest in learning. No formal qualifications are required to study with us. Our courses are suitable if you want to learn new skills, start a new career, or if you're already working in a particular industry and wish to upgrade your talents and enhance your resume.
Lessons
Course Breakdown
Module 01: Foundations
1.1 Meet the trainer
1.2 Hardware and habituation
1.3 Communication
1.4 Food handling
1.5 Engagement and motivation
Module 02: New Dog
2.1 Realistic expectations
2.2 Potty training
2.3 Puppy biting
2.4 Socialization
Module 03: Basic Moves
3.1 Exercise and stimulation
3.2 Basic control positions
3.3 Training the stay
3.4 Loose leash walking 1
3.5 Leave it
3.6 Teaching get off
Module 04: Further Moves
4.1 Goals criteria and proofing
4.2 Toy training
4.3 Teaching to come
4.4 Loose leash walking 2
4.5 Leave it 2
Module 05: Side Hustles
5.1 Train everything like a game
5.2 Come games
5.3 Fixing jumping
5.4 Fixing barking
5.5 Trick training
Module 06: Onward
6.1 Troubleshooting
6.2 Farewell
Career
Who is this course for
This course is for anyone who wants to build a stronger bond with their pet and provide the highest level of training to improve their life. Whether you just brought home a new puppy, adopted a shelter dog or live with an older dog who never got properly trained this course is perfect for you.
How will it help me
This course takes the stress out of having to be somewhere at a specific time each week for dog training. It allows you to properly train from the comfort of your own home. Understand how your pet thinks and keep their attention to basic commands and common behavioral problems. Professional dog trainer Ian Stone takes you step-by-step with video of real dogs to show you how to properly train your furry friend and how to have fun while doing so!
Here are some benefits to training your dog:
improve the life of your pet
strengthen your bond together
create a fun and enjoyable activity
decrease and eliminate behavior issues
save your dog from potentially dangerous situations
provides enrichment and stimulates your dog's brain
builds confidence in shy and fearful dogs
creates less work for you in the future
Certification
Certification details
To receive certification, you must:
Complete every page of the course
Score at least 55% on the exam at the end of the course
That's it!
After successfully completing the course, you will immediately receive your PDF course certificate so you can instantly add it to your CV and display your achievement. You can also request a hard copy certificate to be sent to your postal address for a small printing and posting fee.
All our courses are accredited by the International Council for Online Educational Standards - www.icoes.org (accreditation number ICOES/00763/13/36). Most of our courses will earn you credits through Continuing Professional Development (CPD) / Continuing Education (CE). Check for the CPD logo on the course page.
CPD points are accepted and recognized by employers from both the public and private sectors, and academic institutions across the UK and internationally.
International Open Academy is also an officially approved TQUK (Training Qualifications UK) center, with the TQUK Center Number: C001157. 
TQUK is a national awarding body recognized by the UK Government and regulated by Ofqual (The Office of Qualifications and Examinations Regulation).
For further details, please visit https://internationalopenacademy.com/accreditation