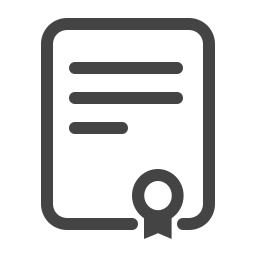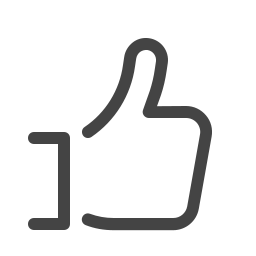 About
About the course
There's no doubt about it, dogs are EVERYONE's best friend! But occasionally, every dog owner will go through phases where their lovable pooch acts more like a monster – and it can be a frustrating and difficult time. Some dogs have trouble adjusting when they are brought home for the first time, other dogs can be trained for years and then act out for seemingly no apparent reason. But what this course will teach you is that there is ALWAYS a reason for every dog behavior – and we'll help you to recognize the psychological, emotional, and social motivations behind their actions.
This course will empower you to be your own dog behaviorist and training guru. When you work hands-on with your dog on training and obedience, it strengthens your bond and builds trust. Trainers and schools are expensive, stressful, and don't always give you long-lasting results – because your dog is performing as opposed to learning. When you can correct your dog's behavior, teach them new skills, and give them challenges, your dog will have more respect for you as a leader, and more love for you as an owner.
By the end of the course, you'll be able to work directly with your dog to fix those bad behaviors, and you'll recognize signs of future problems. We want you to have a long and happy life with your doggy pal, so enroll today and start working your magic!
What you will learn
Our online course is suitable for everyone, of any experience level, and will teach you strong leadership skills and obedience tips that anyone can master. 
We start by training YOU as an owner.  We're going to show you how your behavior, energy, the tone of voice, and body language affects your dog – both positively and negatively.
Then you'll get inside your dog's head to understand what's causing their bad behavior. Is it a natural instinct? A response to change in their environment? An emotional reaction? Dogs are complex and think differently than humans.
You'll learn how to interpret and recognize dog psychology, communication, and body language to understand what your dog is trying to express
We'll take you through correcting many different types of behavior problems, starting with the "WHY" before we teach you the "HOW". 
You'll learn how to properly socialize your dog so they play nice with others - with other dogs, pets, and humans. 
You'll be able to reform your dog's emotional issues, such as aggression, anxiety, fear, and insecurity, and fix the bad behaviors that come as a result of these issues – destruction, biting, soiling, guarding, howling, etc.
We'll also show you how to improve your dog's obedience so they walk nicely on lead, come when they're called, and can follow basic commands. You'll learn effective teaching methods using dog training collars, clickers and crate training.
Requirements
International Open Academy courses are designed for anyone with an interest in learning. No formal qualifications are required to study with us. Our courses are suitable if you want to learn new skills, start a new career, or if you're already working in a particular industry and wish to upgrade your talents and enhance your resume.
Lessons
Course Breakdown
Module 1: Building Trust Starts With You
Dominance vs. Leadership
What Your Dog Needs from You
Take the Lead! Your Role as an Owner
The Power of Energy
Using your Voice Effectively
Module 2: What's Your Dog Thinking/doing?
Hereditary Traits and Ancestry
How Humans Shape Dog Development
Understanding the Dog Learning Process
"Normal" Dog Behavior and Motivation
Identifying Your Dog's Natural Habits
Interpreting Doggy Language
Get Fluent in 'Dog'
Module 3: Correcting Domestic Behaviors
Overcoming Fear and Anxiety
Chewing and Destruction
Excessive Barking or Howling
Digging, Clawing, and Escape Artists
Indoor Soiling and Housebreaking Problems
How to Handle Hyperactivity
Module 4: Correcting Social Behaviors
Understanding Aggression
Not Getting Along with Other Dogs
Food and Toy Guarding
Bad Manners – Jumping, Humping, and Attention Seeking
Begging for Food
Module 5: Obedience
General Training Tips
Clicker Training
Basic and Advanced Commands
Teaching Recall
Walking on a Lead – No Pulling Allowed!
Crate Training
Career
Who is this course for
If you've experienced any of the following, this course is for you!
Has your dog suddenly developed a bad habit that you just can't fix?
Does your dog show signs of social anxiety, fear, or aggression?
Is your dog suddenly soiling inside the home or having issues with housebreaking?
Is your dog destructive when left alone, or shows signs of separation anxiety?
Does your dog have issues with dominance, guarding, or biting?
Is your dog having trouble with recall, walking on lead, and basic obedience?
Career path
Candidates with an interest in working with dogs
Anyone interested in a career in dog sitting, dog walking, dog training, or animal care
Those interested in owning dogs, volunteering at animal shelters, or fostering animals.
Existing animal care workers in pursuit of promotion
Those seeking to improve the lives of their dogs through proper training, leadership, and interaction
Certification
Certification details
To receive certification, you must:
Complete every page of the course
Score at least 55% on the exam at the end of the course
That's it!
After successfully completing the course, you will immediately receive your PDF course certificate so you can instantly add it to your CV and display your achievement. You can also request a hard copy certificate to be sent to your postal address for a small printing and posting fee.
All our courses are accredited by the International Council for Online Educational Standards - www.icoes.org (accreditation number ICOES/00763/13/36). Most of our courses will earn you credits through Continuing Professional Development (CPD) / Continuing Education (CE). Check for the CPD logo on the course page.
CPD points are accepted and recognized by employers from both the public and private sectors, and academic institutions across the UK and internationally.
International Open Academy is also an officially approved TQUK (Training Qualifications UK) center, with the TQUK Center Number: C001157. 
TQUK is a national awarding body recognized by the UK Government and regulated by Ofqual (The Office of Qualifications and Examinations Regulation).
For further details, please visit https://internationalopenacademy.com/accreditation