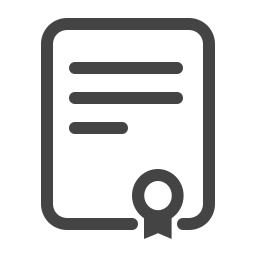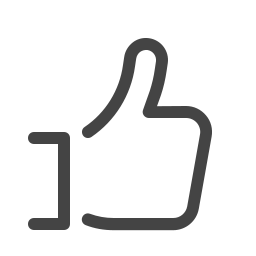 About
About the course
Learn practical training skills, how to correct bad behaviors, and advanced training techniques for making you and your dog happy
Get inside your dog's mind to reap the results of reward-based dog training. Through an understanding of dog psychology you move onto motivating your best buddy using rewards and how to cope with bad behavior, as well as learning a lexicon of basic commands.
What you will learn
Included in the course is how to crate train and how to clicker train. In addition you'll understand the motivation behind problem behaviors such as barking and digging, and learn how to correct them. And finally, the 'Advanced commands' teaches you vital training cues that give you control in tricky situations.
Requirements
International Open Academy courses are designed for anyone with an interest in learning. No formal qualifications are required to study with us. Our courses are suitable if you want to learn new skills, start a new career, or if you're already working in a particular industry and wish to upgrade your talents and enhance your resume.
Lessons
Course Breakdown
Module 1: Dog Psychology
1.1 Debunking dominance theory
1.2 How a dog really thinks
1.3 Brain power
1.4 What every dog secretly craves
Module 2: Basic Training - Theory
2.1 Learning objectives
2.2 Preventing conflict and anxiety
2.3 How dogs learn
2.4 Principles of reward-based training
Module 3: Basic Training - Practical
3.1 Introduction
3.2 Clicker training
3.3 Crate training
3.4 House training
3.5 Sit
3.6 Lead walking
3.7 Recall
3.8 How to react to bad behavior
Module 4: Correcting Problem Behaviors
4.1 Anxiety and fear (See also: Separation anxiety)
4.2 Aggression
4.3 Bad manners
4.4 Barking
4.5 Begging
4.6 Digging
4.7 Food guarding
4.8 House soiling
4.9 Inter-dog tension
4.10 Jumping up
4.11 Leaving objects
4.12 Over excited dogs
4.13 Poor recall
4.14 Possessiveness
4.15 Pulling on the leash
4.16 Separation anxiety
4.17 Small dog syndrome
Module 5: Advanced Training
5.1 Bark/Quiet
5.2 Down/Drop
5.3 Come Away
5.4 Leave
5.5 Give/Drop
5.6 Look
5.7 NO (vs attention seeking behavior)
Module 6: Make Your Dog Happy
6.1 Training
6.2 Guidance
6.3 Play
6.4 Relaxation
6.5 Praise
Career
Who is this course for
This course will be of great interest to animal lovers and professionals in the pet care industry who would like to better understand the behaviour of dogs, how to properly care for and train dogs, and to any learner who is interested in pet care as a future industry to work in.
This is also a great resource for those who would like to own dogs and want to provide the highest level of care for their pets.
Career path
Candidates with an interest in working with dogs
Anyone interested in a career in dog rescue, pet sitting, dog walking, or dog training
Those interested in owning animals, volunteering at animal shelters, or fostering animals
Existing animal care workers in pursuit of promotion
Certification
Certification details
To receive certification, you must:
Complete every page of the course
Score at least 55% on the exam at the end of the course
That's it!
After successfully completing the course, you will immediately receive your PDF course certificate so you can instantly add it to your CV and display your achievement. You can also request a hard copy certificate to be sent to your postal address for a small printing and posting fee.
All our courses are accredited by the International Council for Online Educational Standards - www.icoes.org (accreditation number ICOES/00763/13/36). Most of our courses will earn you credits through Continuing Professional Development (CPD) / Continuing Education (CE). Check for the CPD logo on the course page.
CPD points are accepted and recognized by employers from both the public and private sectors, and academic institutions across the UK and internationally.
International Open Academy is also an officially approved TQUK (Training Qualifications UK) center, with the TQUK Center Number: C001157. 
TQUK is a national awarding body recognized by the UK Government and regulated by Ofqual (The Office of Qualifications and Examinations Regulation).
For further details, please visit https://internationalopenacademy.com/accreditation