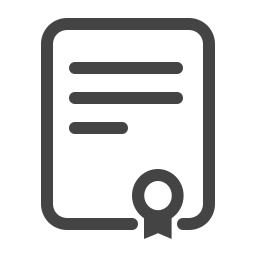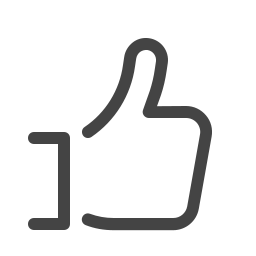 About
About the course
Does your child's room need a makeover? Is your kid wanting a princess or space themed room, but you're unsure where to begin? Are you a new parent and want to design a nursery from scratch? Well, look no further!
With this Children's Interior Styling course you will learn:
how to choose the right paint colors
how to make special wall effects
choosing the right furniture and lighting
choosing smart storage options
how to design that perfect themed room your child has been longing for
and much more!
Designing a child's room is an opportunity to bring out the adventure and imagination within. You and your child can bond over time spent building that castle bed, painting the planets and galaxy on the walls or finding the perfect dinosaur wallpaper.
Your child's room is an important space! That is where their great adventures are planned, inspired pictures are drawn and where he or she can transport to a world of make believe. When you work towards designing a room that your child loves, you are nurturing their imagination and allowing them to be whoever they want to be.
What you will learn
This course will guide you through key decisions in the planning and decorating process. You'll find practical advice, inspiring ideas and step-by-step projects. All of the projects can be tackled over a weekend with some taking less than a few hours to complete.
During this course you'll learn:
creative color schemes
special patterns and wall effects
how to use a stencil
how to make your own curtains
the best furniture, lightning and flooring to use
how to make your own ribbon shade
the best storage ideas
how to create different themed rooms
how to have fun and use your imagination
Requirements
International Open Academy courses are designed for anyone with an interest in learning. No formal qualifications are required to study with us. Our courses are suitable if you want to learn new skills, start a new career, or if you're already working in a particular industry and wish to upgrade your talents and enhance your resume.
Lessons
Course Breakdown
Module 1: Intro & Creative Color Schemes
1.1 Creative color schemes: Where to start
1.2 The right paint – and the right color
1.3 Patterns and special effects
1.4 Make your own stencil
1.5 Design your own blind
1.6 Make your own Toy Store Curtains
Module 2: Layout, Furniture And Flooring
2.1 Planning the layout, lighting and safety
2.2 Project: Make a ribbon shade
2.3 Project: Seeing spots
2.4 Choose the right furniture
2.5 Project: Cupboard love
2.6 Project: Animal crackers
2.7 Project: Camouflage treatment
2.8 Childproof flooring
2.9 Project: Set square flooring
Module 3: Simple Storage And Clever Details
3.1 How to choose storage
3.2 Shop smart
3.3 Project: Box of tricks
3.4 Project: Curtain call
3.5 Focus on details
3.6 Project: Flower power
3.7 Project: Alphabet seat
3.8 Project: Counting sheep
3.9 Project: Spot the dots
Module 4: Themed Rooms
4.1 Marvelous menageries
4.2 Sail away
4.3 Stars and spaceships
4.4 Sporting legends
4.5 Think pink
4.6 Children at work
4.7 Comic book heroes
Module 5: Make A Bedroom Into A Den
5.1 Changing tastes
5.2 A purple room
5.3 A neutral room
5.4 Study, storage and seating
Career
Who is this course for
This course is for anyone who:
feels overwhelmed and doesn't know where to start
has lots of amazing and creative ideas, but is unsure how to make them work
wants to create a unique space for their child
needs to organize their child's toy and clothing collection
wants to embark on a fun journey filled with imagination
has mismatched pieces in their child's room that just don't work anymore
wants to plan a child's room from scratch
has a room that is no longer practical for their child
How will it help me
If your child is old enough to help this course will help you to build a stronger bond with your child. You'll learn how to design and decorate a space for your kid where they'll actually want to stay and play. You'll channel your inner child and creativity from this process and you'll give yourself permission to be bold and have fun!
Certification
Certification details
To receive certification, you must:
Complete every page of the course
Score at least 55% on the exam at the end of the course
That's it!
After successfully completing the course, you will immediately receive your PDF course certificate so you can instantly add it to your CV and display your achievement. You can also request a hard copy certificate to be sent to your postal address for a small printing and posting fee.
All our courses are accredited by the International Council for Online Educational Standards - www.icoes.org (accreditation number ICOES/00763/13/36). Most of our courses will earn you credits through Continuing Professional Development (CPD) / Continuing Education (CE). Check for the CPD logo on the course page.
CPD points are accepted and recognized by employers from both the public and private sectors, and academic institutions across the UK and internationally.
International Open Academy is also an officially approved TQUK (Training Qualifications UK) center, with the TQUK Center Number: C001157. 
TQUK is a national awarding body recognized by the UK Government and regulated by Ofqual (The Office of Qualifications and Examinations Regulation).
For further details, please visit https://internationalopenacademy.com/accreditation