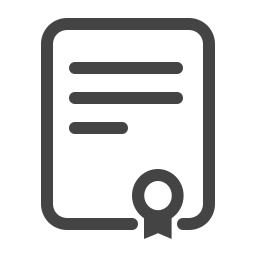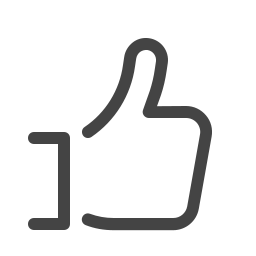 About
About the course
Congratulations on your new baby! Things are about to get a lot more exciting with your adorable bundle of joy around. But with that excitement comes responsibilities. Whether you're new to parenting or have been parenting for years it's your duty to make sure your newborn is safe and happy.
The first few days, weeks and months with your newborn can be equal parts terrific and terrifying. Newborns require around-the-clock care and no matter how much you prepare beforehand, it's still a shock to discover what caring for a newborn actually entails.
In the first weeks and months together you will have a lot of questions. How am I supposed to calm this crying tiny person who can't even talk? How do I change her diaper? How often do I feed her? These are all very common and normal questions to ask yourself. Getting to know your tiny bundle of joy can be overwhelming. It's an intense time of change and growth for both baby and you.
This is where Your New Baby course comes into your life! Think of this video course as your newborn survival kit. Taught by lactation and baby care experts, Corky Harvey, MS, RN, IBCLC and Wendy Haldeman MN, RN, IBCLC, who together have 70 years of experience with babies, this course has all the practical tools and tips you will need to get through the crucial first few months with your newborn.
You'll watch videos with real babies, which will guide you step-by-step as you learn:
how to change a diaper
feeding techniques
how to dress your baby
calming techniques
how to hold your baby
You'll bond so much better with your newborn once you learn these basic parenting responsibilities.
Start now by signing up for our Your New Baby online course!
What you will learn
This course is taught by lactation and baby care experts, Corky Harvey and Wendy Haldeman, who together have 70 years experience working with babies. They will guide you step-by-step through:
the first days home
diaper changing
feeding your baby
dressing a newborn
how to hold a baby
tummy time
getting your baby to sleep
calming your baby
swaddling your baby
Requirements
International Open Academy courses are designed for anyone with an interest in learning. No formal qualifications are required to study with us. Our courses are suitable if you want to learn new skills, start a new career, or if you're already working in a particular industry and wish to upgrade your talents and enhance your resume.
Lessons
Course Breakdown
Module 1: The First Days Home
1.1 4th trimester
1.2 Diaper changing
1.3 Feeding your baby
Module 2: Carrying And Dressing Your Bundle Of Joy
2.1 Dressing a newborn
2.2 How to hold your baby
2.3 Baby Wearing
Module 3: Top Sleeping Tips And A Look At Tummy Time
3.1 Getting your baby to sleep
3.2 Increase development with tummy time
Module 4: Calming Your Baby
4.1 Calm your baby
4.2 Swaddling your baby
4.3 Transitional objects and lovey
Career
Who is this course for
This course is for anyone who has a newborn baby and is wanting to learn expert advice on how to care for him/her properly. Whether you're new to parenting or have been parenting for years, this course is a great tool to learn new techniques or to freshen up on the knowledge you already know.
How will it help me
This course will help you to grow a strong bond with your child. The first few months are crucial and the video lessons in this course will guide you as you keep your newborn safe, happy and healthy. With the help of expert advice, you'll be helped through challenges you might face as a parent with a newborn and have all your questions answered.
Certification
Certification details
To receive certification, you must:
Complete every page of the course
Score at least 55% on the exam at the end of the course
That's it!
After successfully completing the course, you will immediately receive your PDF course certificate so you can instantly add it to your CV and display your achievement. You can also request a hard copy certificate to be sent to your postal address for a small printing and posting fee.
All our courses are accredited by the International Council for Online Educational Standards - www.icoes.org (accreditation number ICOES/00763/13/36). Most of our courses will earn you credits through Continuing Professional Development (CPD) / Continuing Education (CE). Check for the CPD logo on the course page.
CPD points are accepted and recognized by employers from both the public and private sectors, and academic institutions across the UK and internationally.
International Open Academy is also an officially approved TQUK (Training Qualifications UK) center, with the TQUK Center Number: C001157. 
TQUK is a national awarding body recognized by the UK Government and regulated by Ofqual (The Office of Qualifications and Examinations Regulation).
For further details, please visit https://internationalopenacademy.com/accreditation