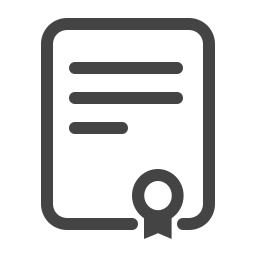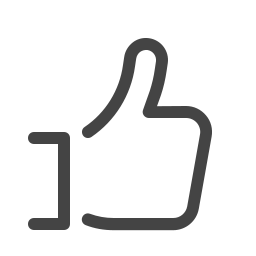 About
About the course
When you are ill or in pain, do you wish you knew natural ways to make yourself better? 
You don't want to rely on pharmaceutical drugs all the time. Medical costs are rocketing, so it's no wonder there's a growing movement to find alternative treatments.


Are you ready to take control of your own health and heal yourself naturally using herbs you can grow at home or buy in the store?


Our Master Herbalist certification online course empowers you to use herbs for health and healing to:
naturally treat persistent or chronic illnesses including PMS, arthritis, migraines, and depression

treat the underlying cause of many mental and physical illnesses

restore the body's natural balance 

improve your general well-being

boost the immune function before an illness occurs


The course shows herbs found in many kitchens which can be used to treat ailments. You'll also be able to grow your own sweet-scented medicines such as lavender, chamomile and violets. Know which weeds found in many backyards, including nettles and dandelions, have healing properties. You'll see plants in a new and positive light. 

Herbal remedies have been used for many thousands of years. Now you can rekindle a closeness with nature and tap in to the ancient wisdom of using plants as medicine. Study our Master Herbalist certification online course to discover natural treatments that are easy to take and easy to make at home.
What you will learn
Celebrate the natural world around us by returning to traditional methods of healing your mind and body. Studying Master Herbalist certification online enables you to:


See which plants and herbs are used to treat different illnesses and know how to use them

Find remedies for using herbs for health and healing many physical and mental disorders and health complaints

Create a handy natural medicine cabinet that's easily at hand for when you feel ill

Grow and make your own natural treatments effortlessly and cheaply at home

Know the best ways to store and keep herbs in good condition

Know where to find herbs and plants that grow naturally

Know which natural remedies to use for everyday ailments as well as chronic or persistent illnesses such as headaches, PMS or skin complaints

Be able to easily and quickly create natural medicines to treat the mind and body

Use safe and natural treatments for children and babies

Herbs for health and healing need to be correctly administered because some herbs should not be eaten or drunk but used topically, for example. Our Master Herbalist certification online course shows which herb treatments to use for different health conditions and how to apply them.
Requirements
International Open Academy courses are designed for anyone with an interest in learning. No formal qualifications are required to study with us. Our courses are suitable if you want to learn new skills, start a new career, or if you're already working in a particular industry and wish to upgrade your talents and enhance your resume.
Lessons
Course Breakdown
Module 1: Introduction
1.1 Introduction
1.2 Essential home remedy kit
1.3 Growing your own medicine
Module 2: Mind, Emotions And Nervous System
2.1 Disorders of the mind and emotions
2.2 Stress
2.3 Healing highlight: Rose
2.4 Nervous system
2.5 Healing highlight: Rosemary
Module 3: Digestive And Urinary System
3.1 Digestive system
3.2 Healing highlight: Dandelion
3.3 Healing highlight: Milk thistle
3.4 Urinary system
3.5 Healing highlight: Nettle
Module 4: Respiratory System And The Skin
4.1 The respiratory system
4.2 Healing highlight: Lavender
4.3 The skin
4.4 Healing highlight: Calendula
Module 5: Heart And Blood Health
5.1 Heart attacks
5.2 Nourishing the heart
5.3 Healing highlight: Hawthorn
Module 6: Bones, Muscles And Joints
6.1 Disorders of the bones, muscles, and joints
6.2 Healing highlight: Comfrey
Module 7: Eyes And Ears
7.1 Disorders of the eyes and ears
7.2 Healing highlight: Fennel
Module 8: Women's Health
8.1 Menstrual cycle and fertility
8.2 Pregnancy
8.3 Breastfeeding
8.4 Menopause
8.5 Healing highlight: Motherwort
8.6 Healing highlight: Sweet violet
Module 9: Babies And Children
9.1 Treating children
9.2 Healing highlight: Chamomile
9.3 Final thoughts
Career
Who is this course for
Everyone who wants to cut back on their medical costs and join the growing movement of people using natural ways to make themselves better 

Anyone who has concerns about what they are putting into their bodies or on their skin. Use herbs to boost health or heal ailments and chronic illnesses

Anyone seeking for affordable alternatives to chemically-synthesized drugs can use many natural herbs for health and healing

Anyone wanting to use natural treatments for recurring complaints such as migraines and PMS

Healers and practitioners of natural or alternative therapies can advise clients about herbal remedies

You, if you're ready to embrace the power of Mother Nature by experiencing the benefits of herbalism and natural remedies
How will it help me
Personalize your own healthcare by making your own natural remedies to heal yourself

Find cheaper, natural alternatives to man-made drugs by using herbs for health and healing

Find easy-to-use remedies with natural ingredients you have in your home  

Be empowered to take positive action to boost your own health and wellbeing 

Find natural ways to treat chronic illnesses and health complaints for people of any age, including babies and children

Join the 38% of US adults who are returning to natural medicines which have been around for thousands of years

Study a Master Herbalism certification online course to see how nature can be harnessed to treat mental and physical complaints
Career path
Discover your own journey into the plant world and go on to study to become a master herbalist

Start a career in alternative therapies and treatments
Certification
Certification details
To receive certification, you must:
Complete every page of the course
Score at least 55% on the exam at the end of the course
That's it!
After successfully completing the course, you will immediately receive your PDF course certificate so you can instantly add it to your CV and display your achievement. You can also request a hard copy certificate to be sent to your postal address for a small printing and posting fee.
All our courses are accredited by the International Council for Online Educational Standards - www.icoes.org (accreditation number ICOES/00763/13/36). Most of our courses will earn you credits through Continuing Professional Development (CPD) / Continuing Education (CE). Check for the CPD logo on the course page.
CPD points are accepted and recognized by employers from both the public and private sectors, and academic institutions across the UK and internationally.
International Open Academy is also an officially approved TQUK (Training Qualifications UK) center, with the TQUK Center Number: C001157. 
TQUK is a national awarding body recognized by the UK Government and regulated by Ofqual (The Office of Qualifications and Examinations Regulation).
For further details, please visit https://internationalopenacademy.com/accreditation